Dunkin' Donuts Exploring $500M IPO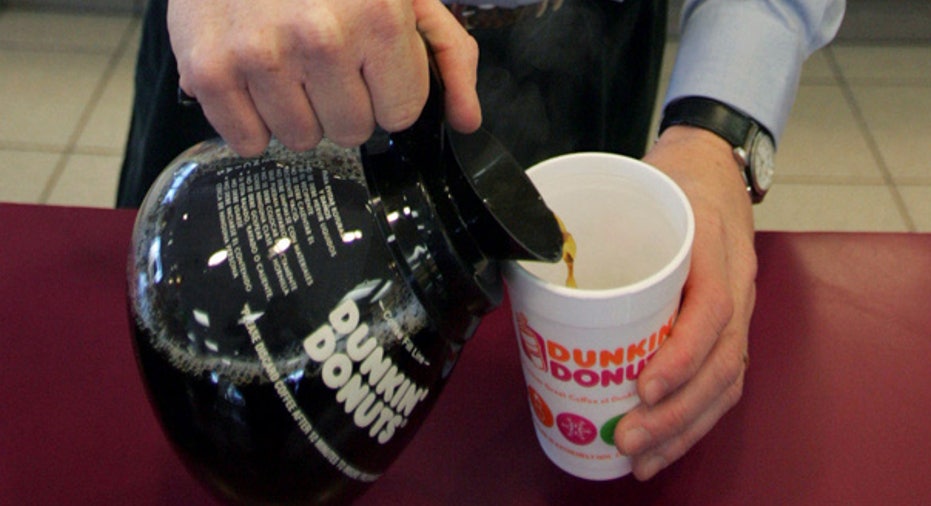 Dunkin' Donuts is reportedly mulling an initial public offering of roughly $500 million in a move that would put it in even greater competition with rival Starbucks (NASDAQ:SBUX), according to media reports.
The private-equity-backed Dunkin' Brands IPO could be as large as $750 million, according to a report by Reuters, citing a person familiar with the matter. The discussions are preliminary at this time and could change.
While Dunkin' has yet to pick banks to lead the IPO, financial institutions that have led it in the past include Barclays (NYSE:BCS), JPMorgan Chase (NYSE:JPM), Bank of America (NYSE:BAC) and Goldman Sachs (NYSE:GS).
The company, which also operates Baskin-Robbins, was brought private in a $2.4 billion cash deal in 2005 by private-equity companies Bain Capital, The Carlyle Group and Thomas H. Lee Partners.