Duke Energy Continues Shift Towards Renewable Energy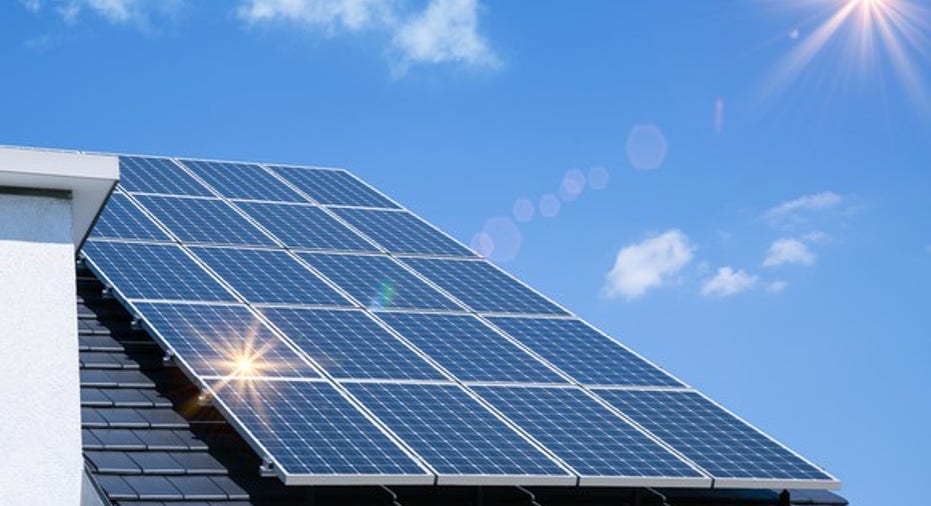 Duke Energy (NYSE: DUK) may be the best example of utilities changing course from coal and other fossil fuels to renewable energy. The company was once one of the biggest coal burners in the country and now it's pouring billions of dollars into renewable energy.
The latest investment is the acquisition of 75 MW of solar power plants in California, 55 MW of which came from SunPower Corporation (NASDAQ: SPWR). This will bring Duke Energy's renewable capacity to 2,900 MW out of 52,700 MW of assets overall. That may not seem like a lot of renewable energy, but Duke has increased its renewable capacity nearly 50% since a year ago and shows no signs of slowing down now.
Image source: Getty Images.
Why a utility is betting big on renewable energy
The draw to renewable energy by utilities is all about growth. Demand for electricity is stagnant and even declining in some locations, which means utilities don't have to invest in new infrastructure it can then charge customers for. In other words, there's no growth in the core business.
Renewable energy projects, on the other hand, aren't reliant on growing consumer demand and come with long-term contracts to sell energy to commercial customers or utilities. In a sense, buying a renewable energy project is like buying a bond for a utility. If they can finance the cash flows effectively, which utilities usually can with their low cost of capital, they can generate strong returns from renewable projects.
Sales are big for SunPower
For solar developers like SunPower, selling assets like this are a key part of their business. And when the market went through some turmoil mid-2016, driven by SunEdison's bankruptcy, there were questions about how easily solar companies could monetize assets. We know now that sales are taking place as planned.
The sale will also help de-leverage SunPower's balance sheet. The 55 MW of projects sold to Duke Energy accounted for $154.2 million of debt on the balance sheet at the end of Q3 2016. When you include a total of five projects sold in Q4 2016, we should see SunPower reduce debt on the balance sheet by $510.1 million associated with those projects. That will help reduce the $2.1 billion of debt last quarter.
The additional cash and reduction in debt will help build a bridge beyond a rough 2017 for SunPower.
A utility renewable energy investment continues
As utilities across the country are shutting down coal plants, they're finding investment opportunities in renewable energy. Duke Energy is a shining example of that and the 75 MW of solar acquisitions announced this week show a continued push to renewable energy.
But make no mistake about it, the investment in renewables is all about the money that can be made in renewable energy. Projects being purchased are lower risk than fossil fuels and give their business a growth path at a time when there's very little organic growth in core electricity sales. Expect the growth of renewables in American utilities to continue for years to come.
10 stocks we like better than Duke Energy When investing geniuses David and Tom Gardner have a stock tip, it can pay to listen. After all, the newsletter they have run for over a decade, Motley Fool Stock Advisor, has tripled the market.*
David and Tom just revealed what they believe are the 10 best stocks for investors to buy right now... and Duke Energy wasn't one of them! That's right -- they think these 10 stocks are even better buys.
Click here to learn about these picks!
*Stock Advisor returns as of January 4, 2017
Travis Hoium owns shares of SunPower. The Motley Fool has no position in any of the stocks mentioned. The Motley Fool has a disclosure policy.