Drugmaker Perrigo says CEO Hendrickson plans to retire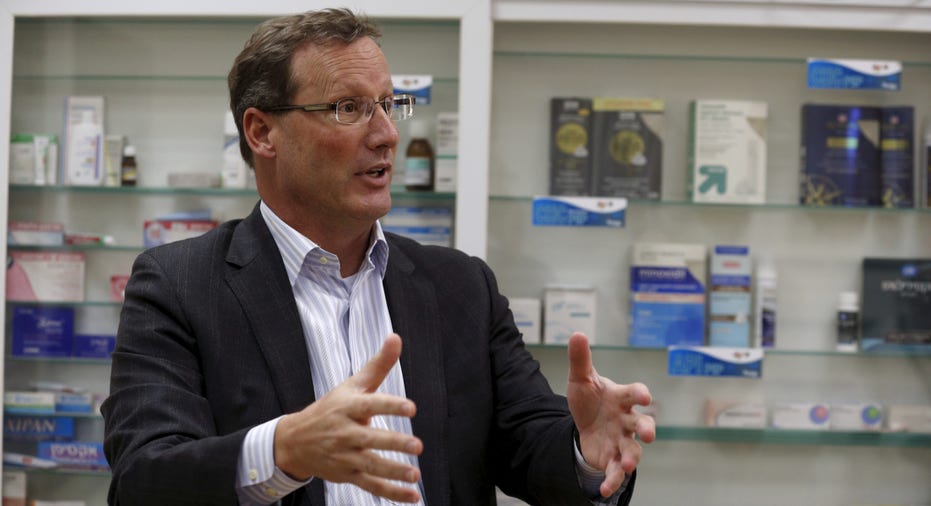 Drugmaker Perrigo said on Monday that Chief Executive John Hendrickson planned to retire, an announcement that came a little more than a year after the company veteran got the top job.
Perrigo did not specify when Hendrickson would leave, but said he would stay on until a replacement was appointed and for a 60-day transition period after that.
RBC Capital Markets analyst Randall Stanicky, who earlier on Monday downgraded his rating on Perrigo to "underperform", noted that the announcement was a surprise.
Hendrickson, who joined Perrigo in 1989, became CEO in April last year after Joseph Papa left to join Valeant Pharmaceuticals International.
That change followed a few months after Perrigo convinced investors to reject an unwanted takeover offer from Mylan, in part by citing its potential to perform well on a standalone basis.
Since then, Perrigo has largely disappointed investors, reducing its earnings forecast on more than one occasion in response to pressure on its generic drugs business and disappointing performance of its Omega Pharma unit.
The results prompted activist hedge fund Starboard Value to pressure the company to sell assets to unlock value for shareholders.
Perrigo agreed in February to give Starboard representation and to sell the company's royalty stream from the multiple sclerosis drug, Tysabri, for up to $2.85 billion.
"The change adds further near-term uncertainty to the story and came as a surprise as we had talked to him last week and did not get the sense a decision to retire was imminent," Stanicky wrote in a client note.
Hendrickson's planned retirement will be the company's second top level executive departure in about three months after Chief Financial Officer Judy Brown stepped down in February. The company has been operating with an interim finance head since.
The Ireland-based company gave a buoyant first-quarter report last week in which it said it was up-to-date with its regulatory filings.
The company had delayed it annual filing to review past accounting practices, specifically how it had recognized revenue from Tysabri sales.
Perrigo's shares were down 2.5 percent at $70 after the bell on Monday. Since Hendrickson's appointment, the stock has fallen about 26 percent.
The company said it had formed a committee to search for Hendrickson's replacement.
(Reporting by Ankur Banerjee, additional reporting by Laharee Chatterjee; Editing by Savio D'Souza and Andrew Hay)