Dropbox's HP Enterprise Deal Was About More Than Revenue Growth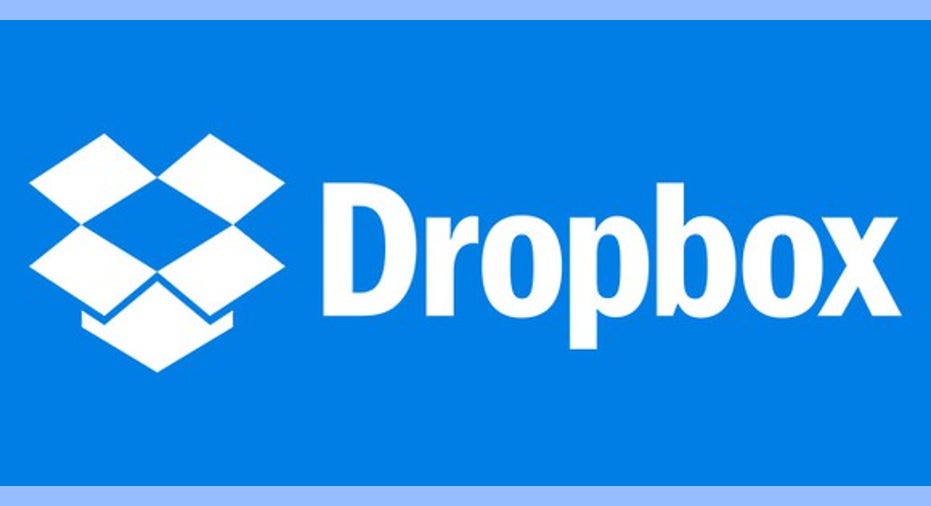 Image source: Getty Images.
Things may be getting better for cloud storage decacorn Dropbox, but the almost-certainly overvalued start-up is by no means out of the woods just yet.
With rising competitionfrom tech giants including Apple, Alphabet, Microsoft, Amazon.com , and Box , Dropbox has lately slashed some of its more opulent (read: absurd) perksin an effort to steer the company toward eventual profitability.
The company's renewed commitment to revenue growth and monetization seems to be paying off, as its recent deal with HP Enterprise further demonstrates.
Dropbox and HP Enterprise cozy up
They say the best deals are mutually beneficial, and the deal announced earlier this month between Dropbox and HP Enterprise certainly appears to fit that bill. According to The Wall Street Journal,Dropbox and HP Enterprise announced that HP Enterprise will supply the servers for Dropbox's transition to a hybrid cloud model.
Crucially, the deal will help Dropbox reduce its reliance on Amazon Web Services (AWS), removing Dropbox from the uncomfortable situation of paying a company that's also a competitor. According to the report, Dropbox's pivot away from Amazon Web Services took over two years and marks something of a boon for Dropbox.
In addition to the aforementioned competitive benefits, Dropbox also converted HP Enterprise into a paying corporate customer as a term of its supplier deal, adding another blue-chip company to the ranks of Dropbox's 150,000 and growing enterprise accounts. What's more, HP Enterprise will pitch Dropbox's services to other customers, though the exact details of this aspect of the deal remain rather vague.
Beyond the added flexibility the move will provide Dropbox, it should also help Dropbox in its continued pursuit of profitability. Though the financial terms of the deal weren't made public, Dropbox's CEO explained that switching to its own hardware allowed it to circumvent the profit margin Amazon bakes into its AWS services. Additionally, though it appears Dropbox enjoyed more leverage going into the deal, HP Enterprise stated it will also turn a profit as part of the deal.
Plenty of challenges remain
While this deal certainly represents a net-positive for Dropbox and HP Enterprises, Dropbox still must overcome the myriad problems facing its businesses.
The most pressing issue is the increasing competition from a healthy portion of the most powerful names in tech. Though first-movers in cloud storage, tech giants including Apple, Amazon, Microsoft, Alphabet, and the newly public Box are all locked in an intense battle for what's rightly viewed as a key portion of the mobile software experience.
Image source: Dropbox
Though the market for cloud storage is certainly large enough to support multiple companies, big tech companies such as Apple, Amazon, Microsoft, and Alphabet each view the ability to store and sync files through the cloud as an essential piece of the services they provide. As such, the cloud storage market in general has been marked by intense competition, with Microsoft, Apple, Amazon, and Alphabet using their immense financial resources to pressure smaller rivals Box and Dropbox.
Differentiation has been a cornerstone of Dropbox's and Box's more recent efforts. In a 2015 interview with USA TODAY, Dropbox CEO Drew Houston stated, "In the beginning, we built storage. But as it evolves, our product becomes a platform for collaboration, for sharing data among people, teams, and industries." Seen this way, Dropbox has evolved into a storage and productivity platform similar to Box and even rising names, like Slack. It's this kind of differentiation Dropbox hopes will allow the company to retain the largest share of the file-sharing market, though rivals like Microsoft and Box are growing more quickly, per IDC research.
Dropbox is now reportedly cash flow positive, meaning the company likely enjoys added flexibility in when it will need to conduct its eventual IPO. This should allow it to focus on sales growth and product innovation in an effort to grow into its lofty valuation. So, while the Dropbox deal with HP Enterprises marks a clear win in the company's ongoing evolution, it's only one victory in a long list of strategic needs.
The article Dropbox's HP Enterprise Deal Was About More Than Revenue Growth originally appeared on Fool.com.
Suzanne Frey, an executive at Alphabet, is a member of The Motley Fool's board of directors. Andrew Tonner owns shares of Apple. The Motley Fool owns shares of and recommends Alphabet (A and C shares), Amazon.com, and Apple. The Motley Fool owns shares of Microsoft and has the following options: long January 2018 $90 calls on Apple and short January 2018 $95 calls on Apple. Try any of our Foolish newsletter services free for 30 days. We Fools may not all hold the same opinions, but we all believe that considering a diverse range of insights makes us better investors. The Motley Fool has a disclosure policy.
Copyright 1995 - 2016 The Motley Fool, LLC. All rights reserved. The Motley Fool has a disclosure policy.