Dropbox raises IPO price range by $2 on strong demand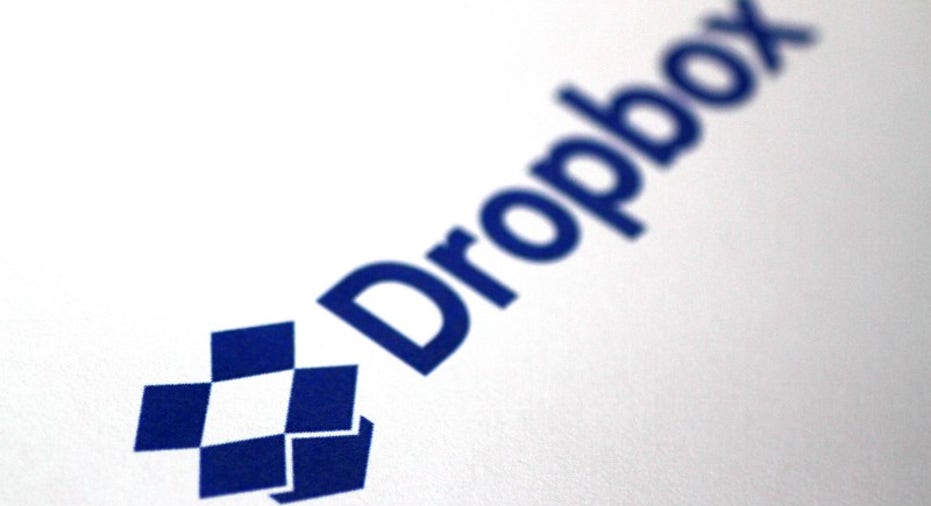 March 21 (Reuters) - Cloud storage firm Dropbox Inc on Wednesday raised the price range for its initial public offering by $2 as investors bid strongly for the first big tech IPO this year ahead of final pricing expected on Thursday.
The company now expects the offering to be priced between $18 and $20 per share, up from its previous range of $16 to $18.
The new price range suggests the San Francisco company, co-founded in 2007 by Andrew Houston and Arash Ferdowsi, will hit the public market valued at up to $7.85 billion and the IPO will raise up to $720 million.
"The initial file price range was quite conservative relative to the valuations placed on comparable firms, such as Box," said Jay Ritter, an IPO expert and professor at the University of Florida.
Despite the bump in price, Dropbox's valuation is still well below the $10 billion that it commanded in a 2014 private funding round.
Sources had told Reuters on Monday that the offering was oversubscribed.
Dropbox's IPO is being closely watched by the investment world for signs of the strength of enthusiasm for tech unicorns - young companies valued at more than $1 billion.
The company has 500 million users and competes with Alphabet Inc's Google, Microsoft Corp, Amazon.com Inc . Box Inc is its main rival.
The order book for the IPO closes at midday on Wednesday and the pricing is expected on Thursday.
The stock will make its market debut on the Nasdaq on Friday. (Reporting by Sweta Singh and Nikhil Subba in Bengaluru; Editing by Anil D'Silva)