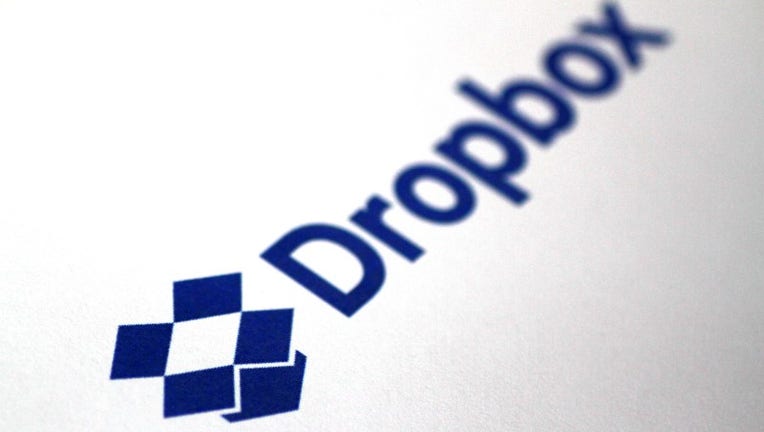 The long-awaited initial public offering (IPO) by Dropbox, Inc. was a success, shares soared about 40% in the debut and continued to rally on Monday.
| Ticker | Security | Last | Change | %Chg |
| --- | --- | --- | --- | --- |
| DBX | DROPBOX INC | 21.03 | 0.00 | 0.00% |
The pop also tells us a lot about how newbie technology companies can succeed and earn their rightful place in the world of big tech. What is most interesting is that Dropbox is succeeding despite intense competition from the tech giants. That should tell us a lot about the current obsession that Big Tech has to be stopped.
Drobox offers people the ability to store their electronic files in the cloud so they can be accessed – and shared – anywhere. The ability to share documents also makes the application a useful collaboration tool. According to one count, Dropbox has 500 million users, hosts 400 billion files, and features 100,000 new shares every hour.
It's up against stiff competition. Google's rival product, Google Drive, had some 800 million users last year, with Apple's iCloud boasting similar numbers (although it's not clear how many people actively use iCloud services as opposed to using it for backup). Amazon and Microsoft also offer rival cloud storage products.
| Ticker | Security | Last | Change | %Chg |
| --- | --- | --- | --- | --- |
| GOOGL | ALPHABET INC. | 1,229.84 | -8.91 | -0.72% |
| AAPL | APPLE INC. | 217.73 | -3.23 | -1.46% |
| MSFT | MICROSOFT CORP. | 139.44 | -1.63 | -1.16% |
| AMZN | AMAZON.COM INC. | 1,794.16 | -27.34 | -1.50% |
Despite this, Dropbox has survived and thrived. Users like me like it for its ease of use and instant syncing. Others love it for the ease of collaboration. Guides for using Dropbox better abound. Many users would say Dropbox beats the other cloud storage products hands down.
So how does Dropbox continue to hold its own against products backed by the tech giants, especially when some of them use their own products as defaults, easily paired with their other products? It takes extra effort to use Dropbox.
The answer relates to "the innovator's dilemma." This was a discovery of Harvard Professor Clayton Christensen, who asked why big, dominant companies so often lost out to upstart rivals.
More From FOXBusiness.com...
Those big companies actually find it very hard to innovate. Because they have some very important income streams, not to mention internal forces that shape discussion, they can miss out on innovation – even when their own personnel come up with the good idea. So real innovation tends to come from people leaving the company or from people who were never part of a corporate set-up in the first place.
VIDEO: Silicon Valley Kingpin 
Dropbox is a good example. It was founded by two MIT computer science students in 2007, outside of any corporate structure.
There are signs that, unlike dominant technology companies that have all but disappeared, like AOL, Xerox, and Eastman Kodak, today's Big Tech firms understand the dilemma. The big companies wait for companies like Dropbox to innovate, then buy them up to bring the profit streams in-house and maintain competitive advantage.
They may unfairly be helped in this strategy by financial regulations put in place by the Sarbanes-Oxley and Dodd-Frank financial laws. Those regulations place substantial burdens on anyone thinking about taking a company public via IPO. In many ways it's easier to sell out than to open a company up for investment, and a company generally has to be pretty big already to pay the compliance costs. Things have changed since the days when Home Depot was able to go public with just 4 stores in 1981.
This also means that investors have missed out in recent times. If companies are forced to grow before going public, investors will not get a chance to share in that growth. This may explain the lackluster performance of some recent tech IPOs, like Snap, Inc. or Blue Apron.
| Ticker | Security | Last | Change | %Chg |
| --- | --- | --- | --- | --- |
| SNAP | SNAP INC. | 17.04 | +0.16 | +0.95% |
| APRN | BLUE APRON HOLDINGS INC | 9.27 | -0.21 | -2.22% |
That makes Dropbox's persistence and willingness to go public all the more remarkable. This IPO demonstrates that good ideas and innovation can still win out against Big Tech companies. Competition in the sector is alive and well – without siccing government onto Big Tech.
Iain Murray is a vice president with the Competitive Enterprise Institute, a free market public policy organization based in Washington, D.C.