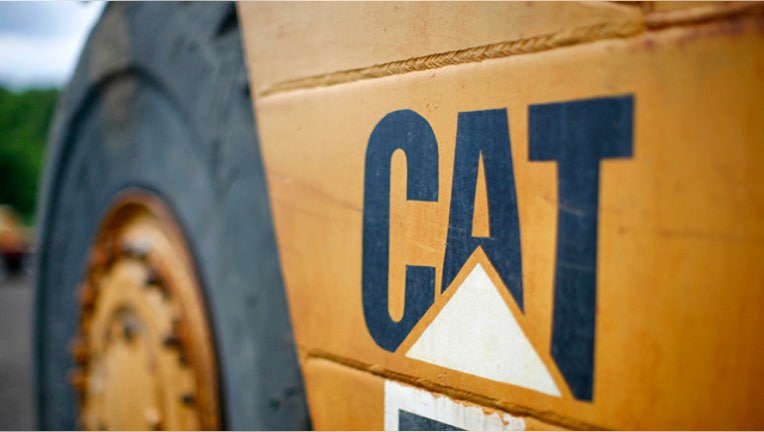 Caterpillar (NYSE:CAT) blew away Wall Street's expectations on Monday by revealing a 44% surge in third-quarter profits as the world's largest heavy-machinery manufacturer generated record revenue.
The Peoria, Ill.-based company, which is seen as a good barometer for the economy, also said it expects its full-year profits to come in at the high end of its previous guidance.
Caterpillar said it earned $1.14 billion, or $1.71 a share, last quarter, compared with a profit of $792 million, or $1.22 a share, a year earlier. Analysts had only been forecasting EPS of $1.54.
Revenue soared 41% to a new company record of $15.7 billion, early surpassing the Street's view of $15.03 billion.
"I am pleased with how we're performing and optimistic about demand for our products, and that is why we are moving forward with needed investment in our business to support our long-term growth opportunities," CEO Doug Oberhelman said in a statement. "This was the best quarter for sales in our history, and our order backlog is at an all-time high."
Looking ahead, Caterpillar said it expects 2012 sales and revenue to jump 10% to 20%. It also said it expects to earn $6.75 a share on $58 billion in sales for 2011, compared with its earlier forecast of EPS of $6.25 to $6.75 on $56 billion to $58 billion in sales.
Oberhelman also sounded a cautiously optimistic tone about the economic recovery despite serious turbulence in the financial markets and some concern about the U.S. slipping into a double-dip recession.
"Although there is a good deal of economic and political uncertainty in the world, we are not seeing it much in our business at this point.  We believe continued economic recovery, albeit a slow recovery, is the most likely scenario as we move forward," Oberhelman said.
Wall Street cheered Caterpillar's results, sending its stock rising 4.53% to $91.40 ahead of Monday's opening bell. The stock ended last week with a 6.7% 2011 decline.