Draghi urges cooperation to combat anti-globalization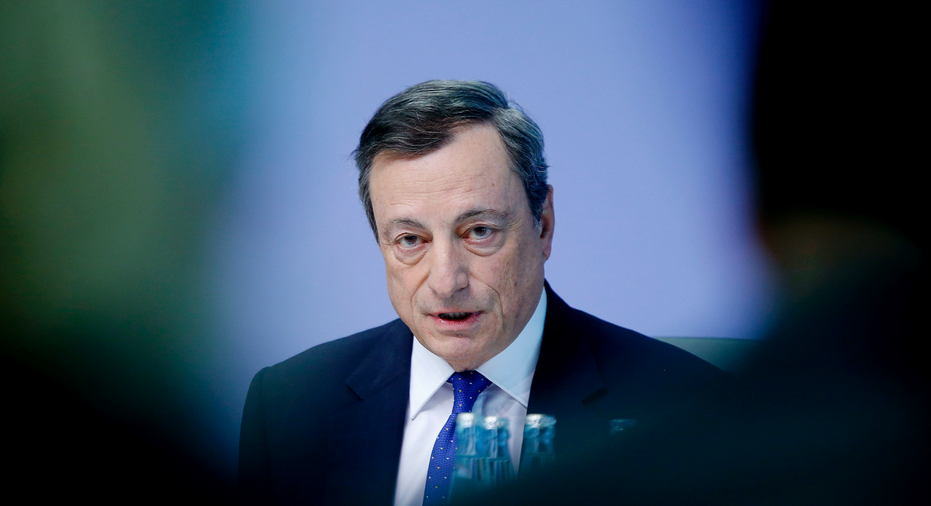 Mario Draghi, president of the European Central Bank, said Friday that the global economy is strengthening but warned that countries must work together to resist a growing backlash against open trade.
Draghi told an annual conference of central bankers in Jackson Hole that multi-lateral cooperation is crucial to reassuring workers who worry that free trade puts their jobs at risk. He said advanced economies need to ensure that an open global economy preserves fairness, safety and equity for their labor forces.
In his speech, Draghi did not address the financial health of the eurozone, which includes the 19 nations that share the euro currency. Some investors had expected him to send some signal about when the ECB will begin slowing its monthly bond purchases, which have been intended to keep borrowing rates low but are less needed now that the European economy is improving. The ECB is expected to take up the issue when its policymakers meet next month.
In a question-and-answer session after his speech, Draghi was asked how he thought the ECB's bond buying program had worked. Draghi had used a speech three years ago in Jackson Hole to signal that the ECB was considering following the lead of the Federal Reserve and launching bond purchases to try to lower long-term loan rates at a time when many nations were struggling to emerge from a deep recession.
Draghi said he felt that the efforts the ECB had made had worked "very well" and that the bond purchases had been "very successful because the recovery ... is gaining ground."
But he said there were still factors slowing the rebound, including the slowness of wage gains. Because of that, he said, "a significant degree of monetary accommodation is still warranted."
When Draghi first suggested a few months ago that the ECB might begin paring its bond purchases, the comment sent the euro rising in value against the dollar, a development that has hurt European exports by making them costlier. The euro's rise also complicated the ECB's efforts to increase undesirably low inflation.
Since then, Draghi has been cautious in sending any signals that a reduction in bond purchases could be occurring.
The ECB is expected to discuss the issue at its meetings this fall. Many analysts expect the ECB to decide to begin a gradual reduction in the size of the monthly bond purchases, perhaps beginning next year.