Dr. Dre loses trademark claim against 'Dr. Drai'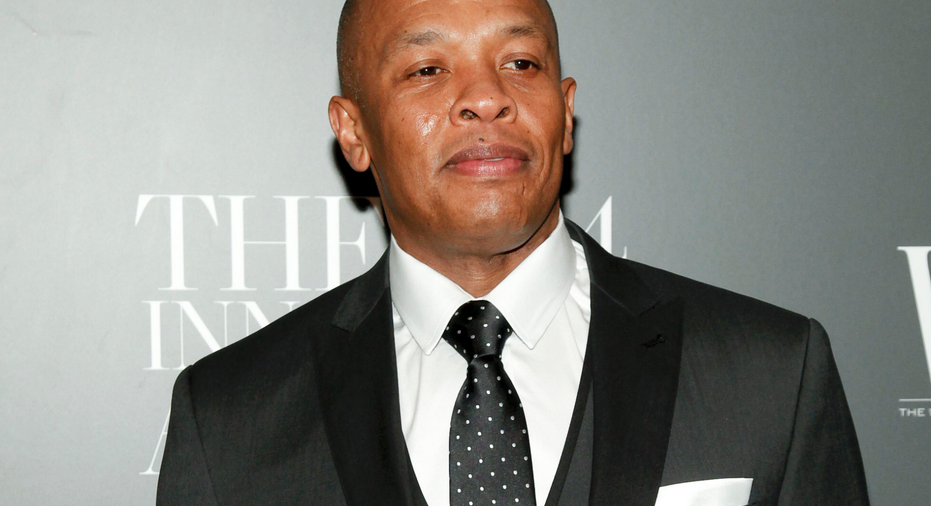 Dr. Dre has lost his trademark fight against Dr. Drai.
Dre, the rap mogul and record producer whose real name is Andre Young, opposed the trademark application of Dr. Draion M. Burch, a Pittsburgh gynecologist who styles himself "America's OBGYN."
Burch, whose website advertises that he's a sex expert and media personality, is known professionally as "Doctor Drai" — a shortened version of his first name — and in 2015 he sought trademark protection for it.
Dre objected, arguing that because Drai's media appearances and speaking events take place in a "non-medical setting," they constitute entertainment. His lawyers told a panel of the U.S. Patent and Trademark Office that consumers were likely to mix up Dre and Drai, whose names are pronounced the same way even though they're spelled differently.
The trademark panel rejected that argument, saying in its May 3 decision that Drai's "entertainment and educational motivational speaking services, which are specifically limited in content to osteopathic medicine, obstetrics and gynecology, are a subject matter which is obviously far removed from music."
Dre's lawyers also argued that Burch's use of Dr. Drai "implied a false suggestion of a connection" between the two.
But the gynecologist said he applied for the trademark simply because "that's my name."
Drai testified that he didn't want to be associated with Dre because "it's a bad reflection on me as a doctor," according to the trademark panel's decision.
The rap mogul's lawyer, James Weinberger, declined comment about the decision Thursday, including whether he would appeal.
Dre is an original member of rap group N.W.A who released his debut solo album, "The Chronic," in 1992. He's also the co-founder of headphone maker Beats Electronics, which Apple acquired in 2014 for more than $3 billion.
Drai frequently appears on TV and radio, travels the lecture circuit and blogs on his website. His books include "20 Things You May Not Know About the Penis" and "20 Things You May Not Know About the Vagina."
"His nickname all his life has been Drai, and he's a medical doctor," said his lawyer, Andrea Evans. "What you notice about doctors who cross over into having a brand, they typically go by their first name. Dr. Oz, Dr. Phil, Dr. Drai."