Downgrade Sinks SolarEdge Stock: 3 Things You Must Know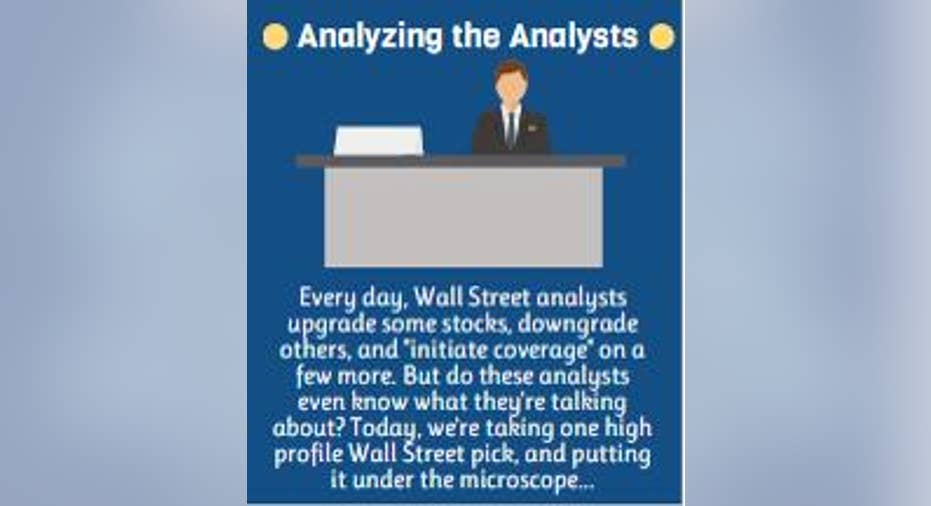 Tuesday is turning into a bleak day to own solar stocks, as first SolarEdge Technologies and thenSolarCity get walloped by big analyst downgrades.
At SolarEdge, it's Goldman Sachs doing the damage with a downgradeto neutral and a note warning of "declining growth prospects at rooftop solar peers." Meanwhile at SolarCity, ratings aggregator TheFly.com cites a downgrade from Merrill Lynch, blasting the company's inability to "manage growth and costs," as contributing to the stock's downfall.
Investors are panicking -- and selling -- with SolarEdge stock down 17% at last report, and shares of SolarCity off an even scarier 25%. But should you panic, too?
Here are three things we think you should know.
SolarEdge doesn't install panels, but it does sell the inverters that permit them to work.
Thing No. 1: These are two different companies -- but linkedBoth SolarCity and SolarEdge stock are broadly defined as "solar stocks" in that they both depend on the health of the solar industry for their revenues and profits.
SolarCity builds, installs, and leases actual solar panels to commercial, residential, and government customers. SolarEdge, meanwhile, manufactures and sells the AC/DC power inverters that permit a solar panel's output of direct current electricity to be converted into alternating current electricity that can be fed into the electric grid.
Thing No. 2: These are two different companies -- with differing resultsDifferent companies naturally earn different types of revenues and earnings, even while working in the same broad industry. At SolarCity, the fiscal Q1 2016 earnings that came out yesterday featured a huge GAAP loss ($2.56 per share, pro forma, which was more than the $2.32 loss analysts expected) despite massive revenue growth of 82% year over year.
Meanwhile at SolarEdge, the story was quite a bit different. Sales were up a very respectable 45% year over year. Pro forma profits of $0.51 per share exceeded analyst estimates by $0.10 -- and GAAP profits leapt nearly 250% from a year earlier.
Let me repeat that: SolarCity lost money. SolarEdge made a lot of money. Both stocks got downgraded.
Thing No. 3: So why are both stocks falling?What seems to have caused Wall Street to throw a hissy fit at both stocks, though, wasn't just how they performed last quarter, but what they're promising for the quarter to come.
Specifically, SolarCity has reduced guidance for how many solar panels it expects to install in the coming quarter, and is warning of a bigger-than-anticipated quarterly loss. SolarEdge, which depends on companies like SolarCity to keep installing lots of panels, driving demand for its own solar inverters, told investors to expect only $125 million to $134 million in revenue this quarter -- whereas Wall Street was looking for $134.5 million.
The most important thingSo where does all this leave investors in SolarEdge stock, and in SolarCity as well? Let's take them individually.
At SolarEdge, counting this week's results, trailing-12-month earnings now amount to $68.6 million. Weighed against a $710 million market capitalization, that works out to just 10.3 times earnings. Granted, SolarEdge isn't generating quite as much free cash flow as it reports for net income. But even so, with SolarEdge stock still projected to grow earnings at about 34.5% annually over the next five years, today's massive drop in stock price appears to offer a great buying opportunity.
SolarCity, in contrast, has no P/E, because it has no E -- earnings. And as for free cash flow, well, the company has never come anywhere near breaking even on a cash-profits basis since it first started business. I don't expect to see that change anytime soon.
In short, if you're interested in investing in the solar sector, and haven't yet been scared away by today's sell-off, I'd argue that SolarEdge stock is worth a good hard look.
And SolarCity isn't.
The article Downgrade Sinks SolarEdge Stock: 3 Things You Must Know originally appeared on Fool.com.
Fool contributorRich Smithdoes not own shares of, nor is he short, any company named above. You can find him onMotley Fool CAPS, publicly pontificating under the handleTMFDitty, where he's currently ranked No. 291 out of more than 75,000 rated members.The Motley Fool owns shares of and recommends SolarCity. Try any of our Foolish newsletter services free for 30 days. We Fools may not all hold the same opinions, but we all believe that considering a diverse range of insights makes us better investors. The Motley Fool has a disclosure policy.
Copyright 1995 - 2016 The Motley Fool, LLC. All rights reserved. The Motley Fool has a disclosure policy.