Down 11.7%: Is Celldex Therapeutics Now a Buy?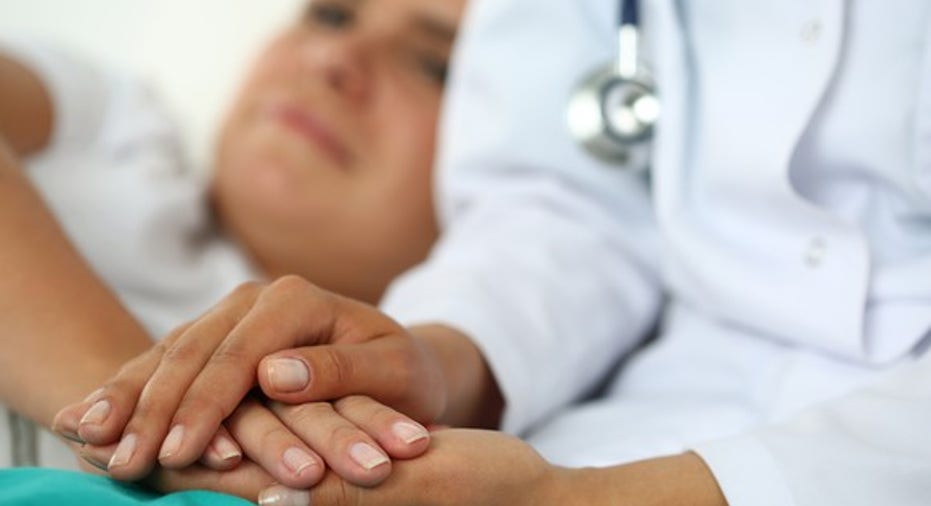 Image Source: Getty Images.
What happened
Shares of Celldex Therapeutics (NASDAQ: CLDX) fell by 11.7% yesterday in the absence of any discernible news event.
So what
Celldex's stock has been extremely volatile this month due to a slew of factors. First off, the biotech's stock got a welcome boost as a result of Hillary Clinton's unexpected loss earlier this month, implying that dramatic changes to U.S. drug pricing schemes are off the table for the time being.
Next up, Celldex announced the acquisition ofKolltan Pharmaceuticals for its pipeline of antibody-based drugs targeting receptor tyrosine kinases, further augmenting the company's portfolio of anti-cancer drug candidates.
And lastly, the company's lead experimental drugs,glembatumumab vedotin andvarlilumab, are now primed to produce numerous data readouts over the coming year.
In light of all these moving parts, the market appears to be having some serious difficulties in terms of valuing this clinical-stage biotech.
Now what
Celldex is a particularly intriguing name in the developmental-stage oncology space because of its diverse clinical pipeline that sports multiple high-value drug candidates and its rock bottom market cap of a mere $395 million.
Theantibody-drug conjugate glembatumumab vedotin, for instance, is presently in a pivotal study fortriple-negative breast cancer (TNBC) that's on track to produce top line results in late 2018. As TNBC currently lacks any specific forms of therapy, glembatumumab would essentially have this entire market to itself if it proves to be a superior treatment to plain old chemotherapy (capecitabine).
Stated simply, Celldex's rather meager valuation is arguably justified by just this single indication forglembatumumab, meaning that the market is possibly ignoring the remainder of the biotech's rather diverse oncology pipeline at the moment.
The bottom line is that market has taken an overtly pessimistic view toward Celldex following the high-profile failure of its experimental brain cancer vaccine, Rintega, earlier this year. But this disappointing clinical miss doesn't mean that the company's other product candidates are doomed to fail as well.
All in all, Celldex does look like a compelling buy for risk-tolerant investors after yesterday's double-digit move lower based on the simple fact the biotech has multiple shots on goal at producing a novel cancer therapy in the years to come.
10 stocks we like better than Celldex Therapeutics When investing geniuses David and Tom Gardner have a stock tip, it can pay to listen. After all, the newsletter they have run for over a decade, Motley Fool Stock Advisor, has tripled the market.*
David and Tom just revealed what they believe are the 10 best stocks for investors to buy right now and Celldex Therapeutics wasn't one of them! That's right -- they think these 10 stocks are even better buys.
Click here to learn about these picks!
*Stock Advisor returns as of November 7, 2016
George Budwell has no position in any stocks mentioned. The Motley Fool recommends Celldex Therapeutics. Try any of our Foolish newsletter services free for 30 days. We Fools may not all hold the same opinions, but we all believe that considering a diverse range of insights makes us better investors. The Motley Fool has a disclosure policy.