Dow, S&P Slip from Record Highs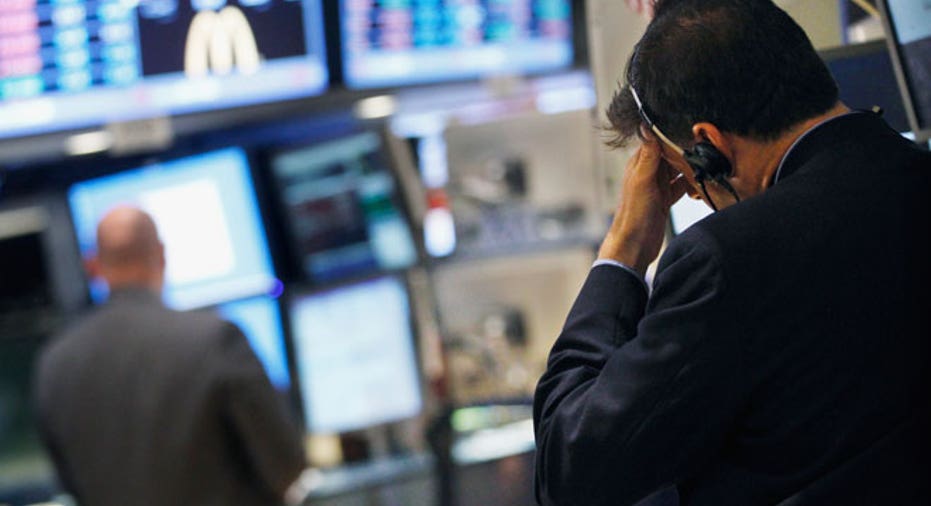 FOX Business: Capitalism Lives Here
The markets slumped on Monday as traders braced for monetary-policy commentary due later in the week. The Dow and S&P both receded from record highs.
Today's Markets
The Dow Jones Industrial Average fell 19.1 points, or 0.12%, to 15335, the S&P 500 dipped 1.2 points, or 0.07%, to 1666 and the Nasdaq Composite slumped 2.5 points, or 0.07%, to 3496.
The Dow and S&P 500 capped last week at records highs. The broad S&P is up just a shade less than 17% for the year, while the Dow is 17.2% to the upside.
The economic calendar is light on the week, but Wall Street will have several monetary-policy based events to focus on. Among them, Federal Reserve Chairman Ben Bernanke provides his economic outlook to Congress on Wednesday. The central bank also releases minutes from its last policy-setting meeting that day.
The spotlight has been on when the Fed plans on pulling back on its massive quantitative easing program, in which it is buying bonds at a rate of $85 billion a month. Recent data have pointed to continued, although still choppy, improvement for the world's biggest economy.
"Signs that the expansion is overcoming the threat from fiscal tightening are expected to prompt an initial pullback in the pace of Fed QE by September with an anticipated end date by next spring," economists at Citigroup (NYSE:C) led by Robert DiClemente wrote to clients late last week.
Elsewhere, in corporate news, Actavis (NYSE:ACT) revealed plans to buy Warner Chilcott (NASDAQ:WCRX) in an all-stock deal valued at $8.5 billion. Yahoo! (NASDAQ:YHOO) revealed plans to buy Tumblr for $1.1 billion in a mostly cash deal.
In metals, silver prices slid 2.7% to $21.74 a troy ounce. Gold dipped 0.62% to $1,356 a troy ounce. The benchmark U.S. crude oil contract slumped 50 cents, or 0.52%, to $95.52 a barrel.
Foreign Markets
The Euro Stoxx 50 fell 0.07% to 2816, the English FTSE 100 dipped 0.13% to 6714 and the German DAX rose 0.36% to 8428.
In Asia, the Japanese Nikkei 225 soared 1.5% to 15361 and Chinese Hang Seng rallied 1.8% to 23493.