Dow Snaps Winning Streak as Boeing Shares Crumble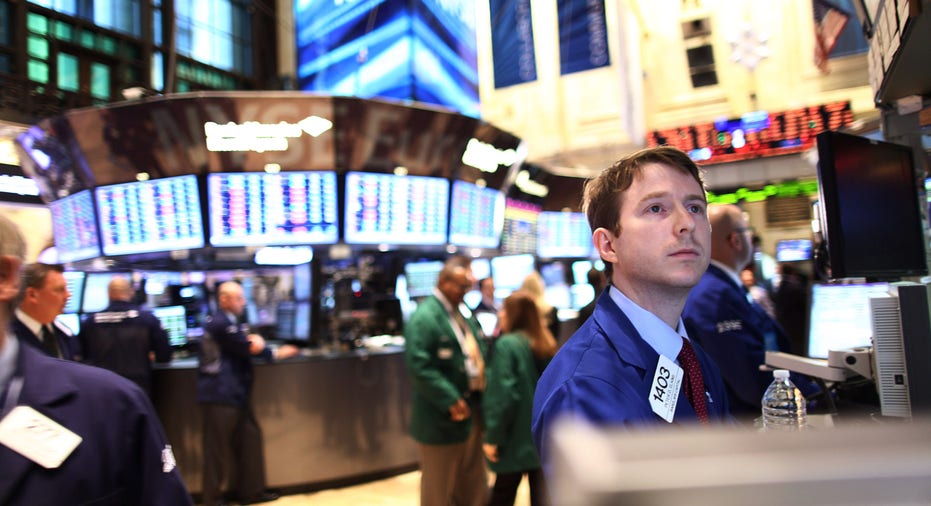 FOX Business: Capitalism Lives Here
The Dow halted its five-day run Wednesday, pressured by sinking shares of aerospace giant Boeing. Rallying Apple shares helped give the tech-heavy Nasdaq a boost.
Today's Markets
The Dow Jones Industrial Average fell 23.7 points, or 0.17%, to 13511, the S&P 500 rose 0.29 point, or 0.02%, to 1473 and the Nasdaq Composite rose 6.8 points, or 0.22%, to 3118.
Corporate news is once again taking the spotlight as earnings season revs up.
J.P. Morgan Chase (NYSE:JPM) posted a fourth-quarter profit of $1.35 a share, excluding certain items, topping Wall Street's expectations of $1.16. Revenues of $24.4 billion came in line with forecasts. Despite the beat, shares of the Dow component actually fell as analysts parsed through the details of the earnings, particularly the reviews of the "London Whale" loss.
Fellow blue chip Boeing (NYSE:BA) will also be in focus as problems mounted for its 787 "Dreamliner" aircraft. In the most recent setback, a 787 was forced to make an emergency landing in Japan early Wednesday Tokyo time.
Meanwhile, Goldman Sachs (NYSE:GS) earned $5.60 a share in the fourth quarter, compared to $1.84 in the same quarter in 2011, and considerably more than the $3.78 analysts forecast. The investment bank's revenues of $9.24 billion easily topped expectations of $7.83 billion. Shares jumped on the report.
Traders will also get a handful of economic reports on the day.
Consumer prices remained unchanged in December from November, as analysts expected. Excluding the food and energy components, prices were up 0.1%, slightly less than the 0.2% expected. A separate report showed U.S. factory output climbed 0.3% in December from the month before, which matched forecasts.
The Federal Reserve also releases its Beige Book in the afternoon. The release provides an anecdotal look at the U.S. economy from each of the central bank's districts.
Oil prices rallied. The benchmark crude contract rose 85 cents, or 0.95%, to $94.17 a barrel. Wholesale New York Harbor gasoline climbed 0.69% to $2.725 a gallon. In metals, gold dropped $3.90, or 0.23%, to $1,680.
Foreign Markets
The Euro Stoxx 50 rose 0.04% to 2703, the English FTSE 100 dipped 0.22% to 6104 and the German DAX gained 0.2% to 7691.
In Asia, the Japanese Nikkei 225 sold off by 2.6% to 10600 and the Chinese Hang Seng edged lower by 0.1% to 23357.