Dow Retreats After Flirting With 20000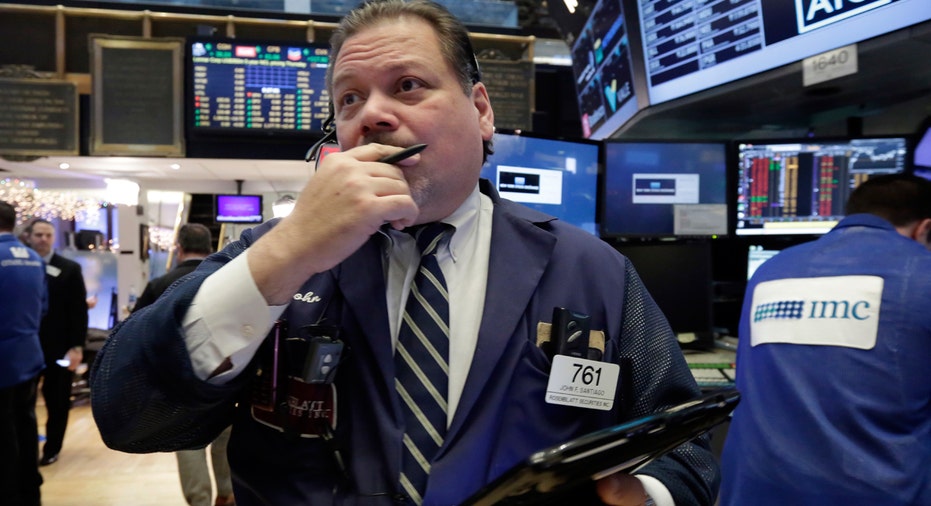 The S&P 500 fell Monday, led by declines in energy shares as oil prices slumped.
Renewed concerns about a glut of crude sent U.S. oil prices down 3.8% -- their biggest daily drop since November -- and weighed on a sector of the stock market that was a top performer last year.
Declines in Exxon Mobil and Chevron pressured the Dow Jones Industrial Average, sending the blue-chip index farther from the elusive 20000 mark after it got closer than ever before on Friday. The Dow industrials have risen nearly 9% since Election Day, largely on expectations of higher growth under President-elect Donald Trump.
Some investors and analysts expect volatility, which was relatively low the first week of the year, to pick up in coming months when details on Mr. Trump's policies become clearer.
"We need a breather in here," said Michael Mullaney, director of global markets research at Boston Partners. "We are well overdue for some kind of a pullback. That's what we're seeing right now."
Investors who have logged short-term gains are likely taking some money off the table, Mr. Mullaney said, adding that such a retreat is healthy for the market.
The Dow Jones Industrial Average fell 76 points, or 0.4%, to 19887 on Monday. The S&P 500 declined 0.4% and the Nasdaq Composite edged up 0.2% on gains in tech and biotechnology shares.
Nvidia, the best-performing stock in the S&P 500 last year, was one of Monday's top performers. Shares rose 4.1%.
Energy companies in the S&P 500 lost 1.5%, knocking a sector that was the best performer out of 11 last year with a 24% gain. Southwestern Energy shed 4.9% Monday, Range Resources lost 4.3% and Devon Energy fell 4.3%.
The declines came as U.S. crude for February delivery fell to $51.96 a barrel, its lowest settlement since Dec. 16 and its biggest one-day percentage decline since Nov. 29. Some analysts and brokers said signs of steadily high supply coming out of Iraq and Iran were undermining faith in a deal to cut supply from the Organization of the Petroleum Exporting Countries and other global exporters.
Elsewhere, the Stoxx Europe 600 fell 0.5% on declines in the banking and energy sectors. The U.K.'s FTSE 100 was one of the few European indexes in positive territory, rising 0.4% to notch its eighth consecutive record close.
If the index closes at another record Tuesday, it would mark the longest streak of records since 1987, according to the WSJ Market Data Group.
The FTSE tends to benefit from a drop in the British pound, which slumped Monday after U.K. Prime Minister Theresa May said Britain would make a definitive break from the European Union. The pound was recently down 1.1% against the U.S. dollar at $1.2156.
Demand for havens helped U.S. government bond prices rise. The yield on the 10-year U.S. Treasury note fell to 2.377% from 2.417% Friday.
Hong Kong's Hang Seng rose 0.2% and the Shanghai Composite Index added 0.5%. Japanese markets were closed for a public holiday.