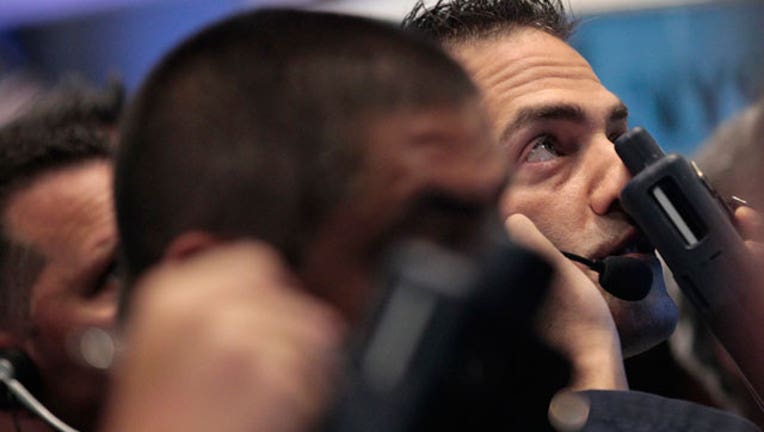 FOX Business: Capitalism Lives Here
The blue-chip average fell from a record high Tuesday as traders responded to a drop in small business-confidence and continued worrying about when the Fed will taper QE3.
Today's Markets
The Dow Jones Industrial Average fell 32.4 points, or 0.21%, to 15751, the S&P 500 dipped 4.2 points, or 0.24%, to 1768 and the Nasdaq Composite rose 0.13 point, or 0.00%, to 3920.
Small businesses are a key part of the American economy -- consistently creating jobs and output. The National Federation of Independent Business's measure of small business confidence slumped to 91.6 in October from 93.9 the month before, "largely due to a precipitous decline in hiring plans and expectations for future small-business conditions."
"Washington paralysis is never good news for the economy, so it was no surprise that while politicians were arguing over whether or not the government should remain fully operational, small-business optimism measures deteriorated," said NFIB chief economist Bill Dunkelberg, in the report.
Elsewhere, News Corp. (NASDAQ:NWSA), the former parent of FOX Business, posted fiscal first-quarter earnings that missed expectations after the closing bell Monday. Results from Cisco (NASDAQ:CSCO) are due out after the closing bell Tuesday.
On the global front, China's Third Plenum, which is a meeting in which the new government there sets its goals for the next decade, has reportedly concluded. Economists are widely expecting some levels of new reforms in the world's No. 2 economy.
Elsewhere, U.S. crude oil futures fell $2.10, or 2.2%, to $93.04 a barrel. Wholesale New York Harbor gasoline slumped 0.39% to $2.586 a gallon. In metals, gold edged down by $9.90, or 0.77%, to $1,271 a troy ounce.