Dow Logs Highest Close Since December '07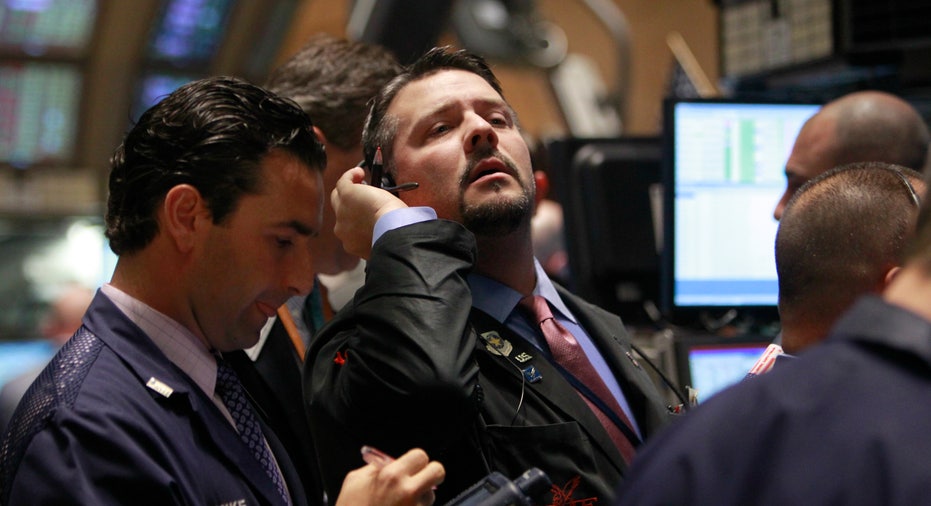 FOX Business: The Power to Prosper
The markets pushed higher on Tuesday, led by the energy and financial sectors, as traders mulled mixed trade data and braced for an important German court ruling on Wednesday.
Today's Markets
The Dow Jones Industrial Average climbed 69.1 points, or 0.52%, to 13323, the S&P 500 gained 4.5 points, or 0.31%, to 1434 and the Nasdaq Composite advanced 0.51 point, or 0.02%, to 3105.
The Dow ended at its highest level since December 2007 on the day. Every S&P 500 sector ended in the green besides consumer staples and utilities, generally seen as safety plays.
Still, after posting big gains last week, many market participants have adopted a more cautious approach this week.
"We are seeing a second-consecutive day of quiet trading, as investors opt to sit on their hands and await developments," Chris Beauchamp, a market analyst at IG Index in London, wrote in an email.
Indeed, there are several key events expected throughout the week. In particular, traders across the globe are paying close attention to the German Constitutional Court, which is set to rule Wednesday on the European Stability Mechanism, the eurozone's permanent rescue fund.
Gavan Nolan, director of credit research at Markit, said in an email that it would be "a major surprise" if the ESM was not passed.
The Federal Reserve also reveals its monetary-policy decision later in the week. Data released recently have shown fresh strains, particularly in the labor market, which has some analysts expecting more easing from the central bank.
The Commerce Department said the U.S. trade deficit widened to $42 billion in July from a downwardly revised $41.9 billion in June as exports fell 1% and imports fell 0.8%. Economists were expecting the deficit to rise to $44 billion from a previously reported $42.92 billion.
While the headline figure was stronger than expected, the real goods deficit widened acted as a counterbalance, according to Michael Gapen, an analyst at Barclays.
Also on the U.S. front, Moody's Investor Service said that the direction of the U.S. 'Aaa' credit rating will likely be determined by the 2013 congressional budget negotiations.
In corporate news, Legg Mason (NYSE:LM) said its Chairman and Chief Executive Officer Mark Fetting will be stepping down in October. The company said that Joseph Sullivan will serve as interim CEO as the board looks for a permanent chief executive.
In commodities, oil prices rose slightly. The benchmark contract traded in New York climbed 11 cents, or 0.11%, to $96.65 a barrel. Wholesale New York Harbor gasoline gained 0.2% to $3.03 a gallon.
In metals, gold drifted higher by $3, 0.17%, to $1,735 a troy ounce.
Foreign Markets
The Euro Stoxx 50 slipped 0.28% to 2521, the English FTSE 100 dipped 0.4% to 5770 and the German DAX fell 0.15% to 7203.
In Asia, the Japanese Nikkei 225 slumped 0.7% to 8807 and the Chinese Hang Seng inched higher by 0.15% to 19858.