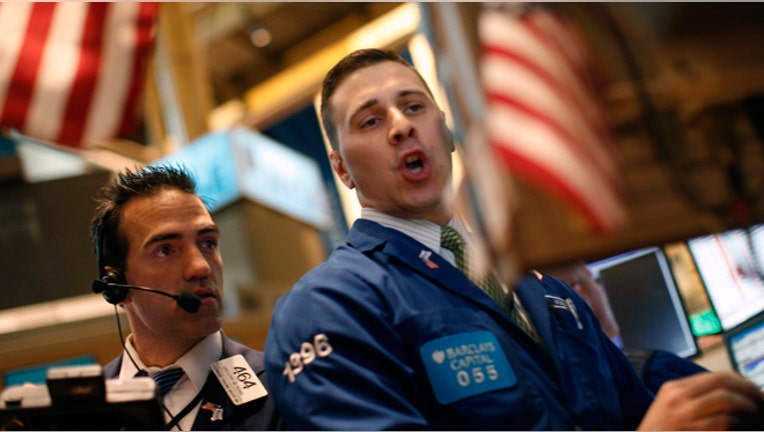 FOX Business: Capitalism Lives Here
The blue-chip average fell solidly into the red in late-day action Monday as shares of consumer products company 3M suffered.
Today's Markets 
The Dow Jones Industrial Average fell 77.6 points, or 0.48%, to 16009, the S&P 500 declined 4.9 points, or 0.27%, to 1801, and the Nasdaq Composite fell 14.6 points, or 0.36%, to 4045.
As the holiday season revs up, action on Wall Street frequently settles down. And that was the case last week, with volume coming in light across the board.
On the economic front, the Institute for Supply Management reported manufacturing activity expanded to 57.3 in November, from 56.4 the month prior, beating estimates the gauge would fall to 55. The reading is the highest since April 2011. Readings above 50 point to expansion, while those below indicate contraction.
"Given the relationship between the index and broader growth and given its statistical reliability, our view that growth will pick up in coming months is validated by today's data point," Dan Greenhaus, chief global strategist at BTIG wrote in an email.
The Federal Reserve has said it is paying close attention to economic reports as it decides when it will begin trimming its massive bond-buying program. The all-important monthly jobs report is due out on Friday.
Elsewhere, in corporate news, 3M (NYSE:MMM) was hit with a downgrade to "underweight" from "equalweight" by analysts at Morgan Stanley. The selloff in the company's stock cost the Dow 37 points.
Hilton Worldwide said in a regulatory filing it's looking to raise as much as $2.4 billion in what would be the biggest initial public offering of a hotel company. Amazon.com (NASDAQ:AMZN) said it is prepared to begin shipping packages via drones called Octocopters as soon as U.S. regulators are prepared to approve the devices.
Retailers saw sales increase 2.3% on a year-to-year basis to $12.3 billion on Thanksgiving Day and Black Friday, according to ShopperTrak. However, on Black Friday day alone, sales plummeted 13.2%.
"The Black Friday shopping experience is changing with more shoppers choosing to go out on Thanksgiving Day," ShopperTrak founder Bill Martin, said in a statement.
"Consumers increasingly research products online before entering stores. When they arrive, customers know exactly what they want to buy – retailers now need to make their experience a satisfying one."
In metals, gold slid $14.70, or 1.2%, to $1,235 a gallon. Oil climbed 33 cents, or 0.36%, to $93.06 a barrel. Wholesale New York Harbor gasoline advanced 0.05% to $2.664 a gallon.