Dow Chemical 1Q Profit Beats as Margins Rise to Decade-high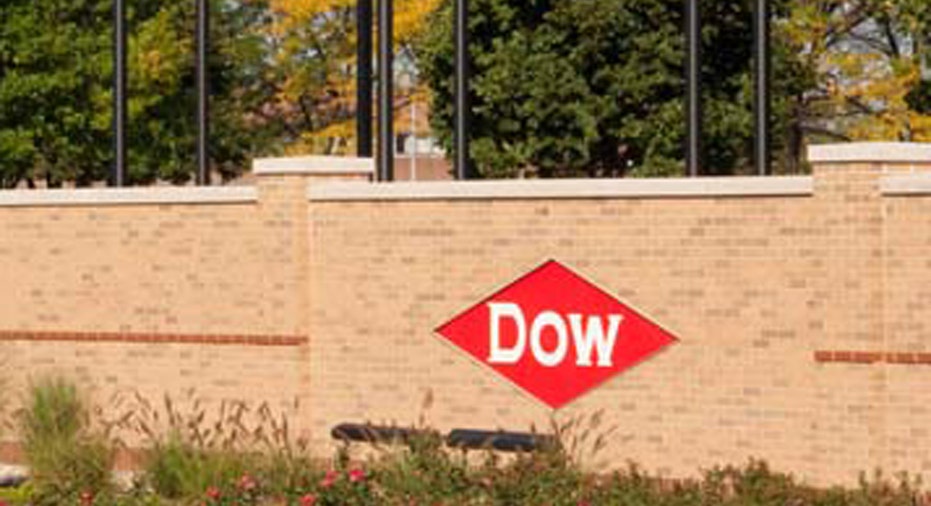 Dow Chemical reported a higher-than-expected quarterly adjusted profit as margins rose to their highest level in more than a decade.
Dow and DuPont are on track to complete an all-stock merger in a first step toward breaking up into three separate businesses focused on agriculture, material science and specialty products.
"We see strong demand signals in North America, gradual recovery in Europe and ongoing sustainable urbanization in China," Dow Chief Executive Andrew Liveris said in a statement.
The company was seeing continued strength in the packaging, transportation and infrastructure markets, he said.
Dow has been shifting its focus to high-margin businesses after shedding volatile commodity businesses such as its century-old chlorine business.
The company's margins rose 164 basis points to 21.1 percent in the first quarter ended March 31.
However, net income available to the company's common shareholders fell 87.9 percent, mainly due to a charge related to the settlement of a class action suit.
Dow agreed in February to pay $835 million to settle a decade-long lawsuit. Several companies, including Dow, had been accused by customers in a 2005 lawsuit of conspiring to fix prices of urethane chemicals in the preceding six years.
The company's net income fell to $169 million, or 15 cents per share, in the quarter, from $1.39 billion, or $1.18 per share, a year earlier.
Excluding the legal charge and other items, profit was 89 cents per share, higher than the average analyst estimate of 83 cents, according to Thomson Reuters I/B/E/S.
Net sales fell 13.5 percent to $10.70 billion, beating analysts' estimate of $10.66 billion.
(Reporting by Amrutha Gayathri in Bengaluru; Editing by Maju Samuel)