Dow breakthrough buoys markets despite mixed US jobs report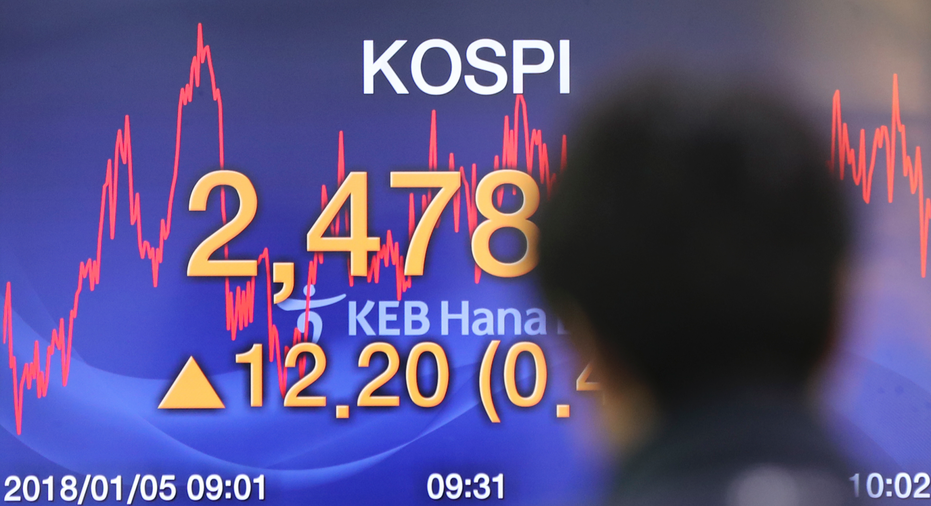 A day after the Dow Jones industrial average finished above 25,000 for the first time, global stock markets remained firm Friday. A mixed U.S. jobs report did little to alter the underlying mood.
KEEPING SCORE: In Europe, Germany's DAX was up 1.1 percent at 13,319 while the FTSE 100 index of leading British shares rose 0.2 percent to 7,714. France's CAC 40 index was 0.8 percent higher at 5,458. U.S. stocks were poised to extend gains, with both Dow futures and the broader S&P 500 futures up 0.4 percent.
US JOBS: U.S. employers added 148,000 jobs in December, below market expectations for a 190,000 increase. Still, there are few signs that the U.S. economy has taken a turn for the worse and the unemployment rate remained at 4.1 percent for the third month in a row, its lowest level since 2000. The Federal Reserve is widely expected to carry on raising interest rates this year. Over the course of the year, employers added nearly 2.1 million jobs last year, bringing the unemployment rate down from 4.7 percent. Still, average job gains have slowed to 171,000 this year from a peak of 250,000 in 2014. That typically happens when the unemployment falls to ultra-low levels and fewer people are available to be hired.
ANALYST TAKE: "The slightly disappointing 148,000 gain in non-farm payrolls in December will not prevent the Fed from continuing to normalize interest rates, with the next hike probably coming in March," said Paul Ashworth, chief U.S. economist at Capital Economics.
KOREAS: On Friday, the rival Koreas agreed to hold their first official dialogue in more than two years next week to discuss ways to cooperate on the upcoming Winter Olympics in the South. Earlier, the United States and South Korea agreed to delay annual joint military exercises until after the Games, being held in Pyeongchang from Feb. 9-25.
THE DAY IN ASIA: Hopes of an easing in tensions on the Korean peninsula shored up Asian markets earlier. Japan's Nikkei 225 rose 0.9 percent to 23,714.53 and South Korea's Kospi jumped 1.3 percent to 2,497.52. Hong Kong's Hang Seng index climbed 0.3 percent to 30,814.64 while the Shanghai Composite Index added 0.2 percent to 3,391.75. Australia's S&P/ASX 200 advanced 0.7 percent to 6,122.30.
OIL: Benchmark U.S. crude lost 57 cents to $61.44 per barrel in electronic trading on the New York Mercantile Exchange. Brent crude, used to price international oils, fell 62 cents to $67.45 per barrel in London.
CURRENCIES: The euro was flat at $1.2055 while the dollar rose 0.4 percent to 113.14.