Don't Overlook This Underappreciated Apple, Inc. Business Segment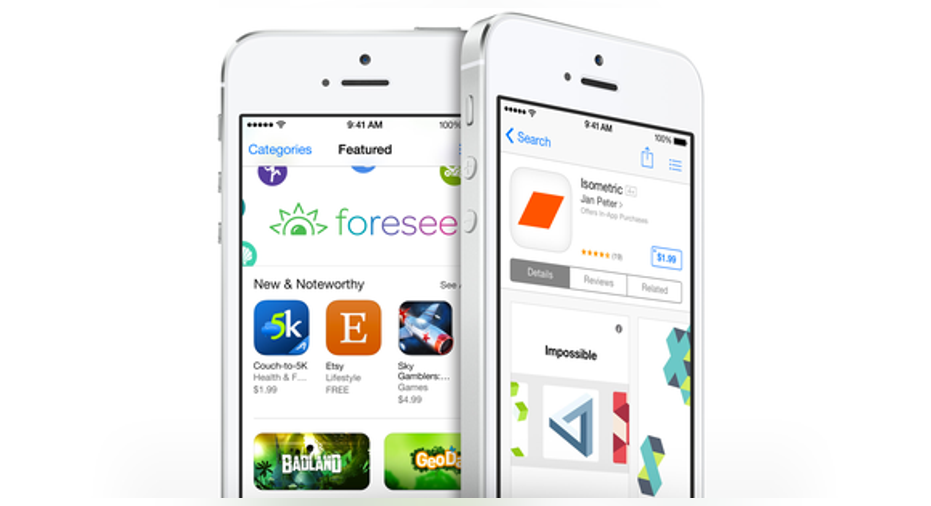 When Apple (NASDAQ: AAPL) reports its results for its first fiscal quarter of 2017 on Jan. 31, many investors will likely turn immediately to iPhone sales. After all, the important product accounts for a whopping 60% of its revenue. Investors, however, shouldn't overlook Apple's services segment. As the tech giant's second-largest and fastest-growing product segment, it is crucial to its business.
Apple's services revenue is increasing, driven primarily by soaring App Store revenue. Image source: Apple.
A bright spot amid growth challenges
In Apple's fourth fiscal quarter of 2016, the services segment stood out as an exception to the rest of the company's product segments' flat or declining sales. Its services revenue, which includes revenue from the App Store, iTunes, Apple Music, iCloud, Apple Pay, licensing, and other services, increased an impressive 24% year over year. Meanwhile, revenue for the iPhone, Mac, and other product segments declined, and iPad revenue was flat year over year.
CEO Tim Cook was particularly pleased with the company's record-setting services revenue during the quarter. "App Store revenue continued to skyrocket, while Music revenue grew by 22% thanks to the growing popularity of Apple Music," he said. He also noted that Apple is seeing "very strong growth in transaction volume through Apple Pay."
Going forward, Cook explained the high expectations for the segment:
What would it look like for its services segment to be the size of a Fortune 100 company? Currently, the company with the lowest revenue on Fortune's top 100 list of companies has annual revenue of $28 billion -- about $4 billion more than Apple's services revenue in fiscal 2016. So, Apple believes its fiscal 2017 services revenue will exceed $28 billion.
Impressively, beyond being Apple's only segment that grew in the fiscal fourth quarter, the segment also posted a meaningfully higher growth rate than it did in the quarter before it. Fourth-quarter services revenue increased 24% year over year. This is up from 19% growth in Q3 and 20% growth in Q2.
To help drive greater interest to its streaming music service, Apple overhauled the design of its Music app in 2016. Image source: Apple.
What to expect from services in Q1
For the first fiscal quarter of 2017, it's likely Apple can at least maintain its current 24% year-over-year growth in services revenue. CFO Luca Maestri said the company's App Store growth rate has accelerated for five consecutive quarters, hitting a rate of 43% year over year in the company's September-ended fourth fiscal quarter of 2016. Furthermore, Maestri emphasized that its services growth isn't just coming from the App Store. It's "several categories that are growing very well for us," Maestri said. With these optimistic trends in mind, the overall service segment should continue to grow robustly.
At about 13.5% of Apple's total revenue (up from 9.9% of revenue in the year-ago quarter), and considering the segment's recent rapid growth, the services segment is more important than ever for the company, especially as Apple's other product segments struggle to grow.
10 stocks we like better than Apple When investing geniuses David and Tom Gardner have a stock tip, it can pay to listen. After all, the newsletter they have run for over a decade, Motley Fool Stock Advisor, has tripled the market.*
David and Tom just revealed what they believe are the 10 best stocks for investors to buy right now... and Apple wasn't one of them! That's right -- they think these 10 stocks are even better buys.
Click here to learn about these picks!
*Stock Advisor returns as of January 4, 2017
Daniel Sparks owns shares of Apple. The Motley Fool owns shares of and recommends Apple. The Motley Fool has the following options: long January 2018 $90 calls on Apple and short January 2018 $95 calls on Apple. The Motley Fool has a disclosure policy.