Don't Listen To This Investor And Short Walt Disney Co. Stock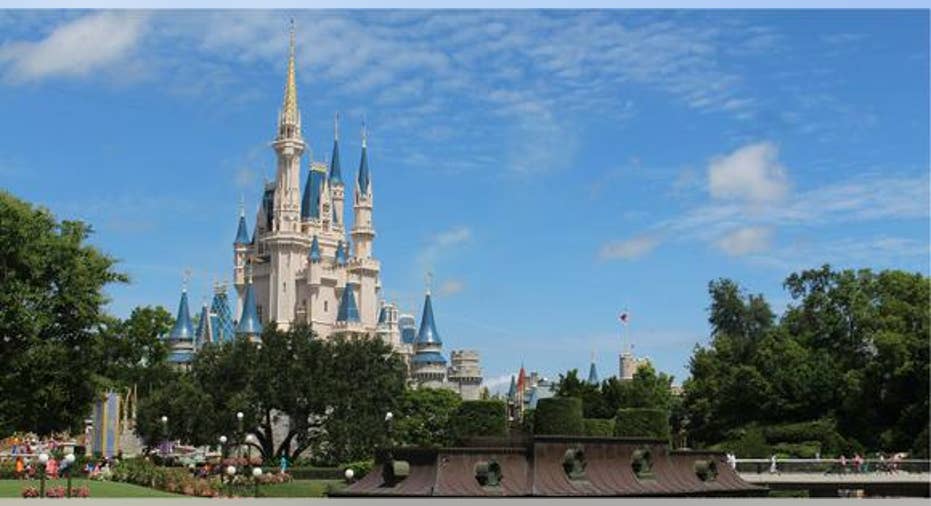 Investor Doug Kass, president of Seabreeze Partners Management, recently added Disney to his list of "Best Short Ideas." Kass argues that competitors and cord cutters will chip away at Disney's core media networks business and theme park attendance will decline due to higher ticket prices.
Source: Pixabay.
Disney posted average annual earnings growth of 20% over the past five years, but Kass estimates that figure will fall below 10% for the next five years, compared to the consensus estimate of 13.5%. While Disney might be due for a pullback after rallying more than 20% over the past year, I think that Kass' suggestion to short the stock is reckless.
Disney's cable business isn't dyingDuring fiscal 2015, Disney's media networks generated 44% of its revenue and 53% of its operating income. The unit's revenue rose 10% annually, compared to 4% growth in fiscal 2014. Operating income climbed 6%, compared to 7% growth last year.
Those numbers look solid, even though Disney shed some cable subscribers. Over the past year, its number of ESPN/ESPN2 subscribers slipped from 95 million to 92 million, while the Disney Channels, A&E TV Networks, and ABC Family all posted similar subscriber declines. However, Disney's international viewership has been rising -- ESPN gained 12 million international subscribers, and the Disney Channels gained international subscribers across the board.
The health of Disney's media networks shouldn't be simply measured in domestic subscriber numbers. Subscriber growth and contractual rate hikes work together to boost affiliate revenue growth, which complements advertising revenues. Rate hikes and advertising revenues, which can be raised when ratings are higher, can offset stagnant subscriber growth. That's why Disney's media networks unit posted positive top and bottom line growth for 2015 despite losing domestic subscribers.
ESPN's mobile app. Source: ESPN.
Disney is also expanding leading networks like ESPN to digital platforms like PCs and mobile devices. Rising consumption on these devices could allow the company to spin off individual networks as stand-alone streaming services as a defense against cord cutters. Therefore, Kass' dismissal of Disney's entire media business based on a decline in domestic cable subscribers seems short-sighted.
Disney's theme parks are still growingKass' claim that Disney's theme park attendance could decline due to "demand elasticity" and hurt its bottom line also doesn't make sense. Disney has raised ticket prices for decades without causing attendance rates to plummet. Whenever a lull in attendance occurs, Disney usually raises prices of food, souvenirs, and hotel rooms to offset lighter ticket sales. In 2015, Disney's parks and resorts revenue rose 7% as its operating income climbed 14%.
Looking ahead, Disney will open its Shanghai Disney Resort next year, which will extend its reach in China and possibly pave the way for more theme parks across the country. It will also start building Star Wars Land at Disneyland and Disney's Hollywood Studios next year. These projects all bode well for the future of Disney's theme park business.
Ignoring Star Wars and the "halo effect"Disney has already mapped out its Star Wars film plans through 2020 with three main films and three spin-off titles. The inevitable success of these films will trickle down through its other business segments with related attractions, toys, video games, and tie-in TV shows. Shorting Disney stock into the holiday season, when the first new Star Wars film arrives and sparks a related shopping frenzy, seems absurd.
Source: Disney.
Disney has already proven that it can create seamless universes between its business units with its Marvel Cinematic Universe, and it will likely apply the same strategy to Star Wars. That's a core strength rivals like Time Warner simply can't match. Unlike Disney, Time Warner's DC Comics properties exist in separate TV and film universes, hit HBO series like Game of Thrones haven't been expanded into movies, and hit franchises like Lord of the Rings and the Hobbit aren't extended with TV shows.
As Star Wars joins Marvel and Pixar as Disney's core franchise engines, theatrical revenues and profits will rise and cast a halo effect across multiple business segments. That growth, in turn, could offset stagnation in its media networks business.
Don't bet against the House of MouseLastly, Kass argues that Disney stock is "overvalued," presumably because its forward P/E of 18 is higher than his forecast of sub-10% earnings growth over the next five years. But compared to the consensus estimate of 13.5%, a forward P/E of 18 is an acceptable premium for a company which has so many ways to grow its sales and earnings. Therefore, shorting Disney is simply the wrong play at the wrong time.
The article Don't Listen To This Investor And Short Walt Disney Co. Stock originally appeared on Fool.com.
Leo Sun owns shares of Walt Disney. The Motley Fool owns shares of and recommends Walt Disney. The Motley Fool recommends Time Warner. Try any of our Foolish newsletter services free for 30 days. We Fools may not all hold the same opinions, but we all believe that considering a diverse range of insights makes us better investors. The Motley Fool has a disclosure policy.
Copyright 1995 - 2015 The Motley Fool, LLC. All rights reserved. The Motley Fool has a disclosure policy.