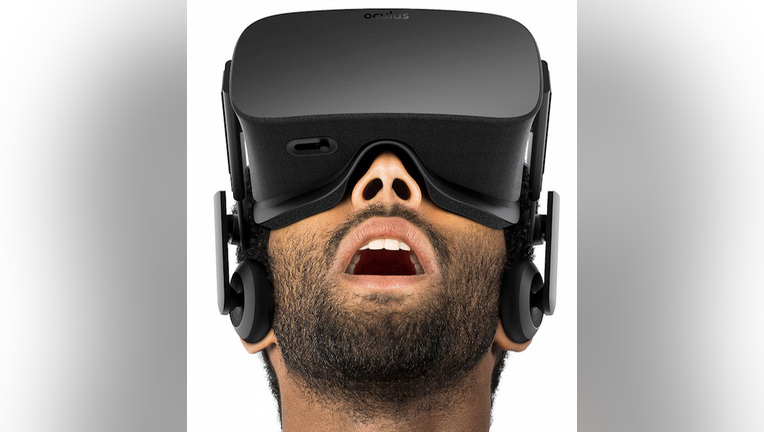 Macs don't meet the recommended system requirements for Oculus Rift. Image source: Oculus VR.
By the looks of it, virtual reality has the potential to be the next big thing. Facebook took the lead with its $2 billion acquisition of Oculus VR a couple years back, but all of the other major players are investing in research in this burgeoning field. That includes Apple , who has hired VR researchers and is reportedly working on a VR headset prototype.
But it looks like Oculus Rift may never come to the Mac.
Them's fightin' wordsThat's the implication of some comments that Oculus VR founder Palmer Luckey made at a recent Microsoft Xbox event. When asked if Rift will ever come to the Mac, Luckey told Shacknews:
Ouch.
Feeling lucky?However, Luckey's statements have a lot of truth to them. It's true that Apple has never put a lot of emphasis on high-end GPUs intended for gaming. OS X is simply not a good gaming platform compared with Windows. Any PC gamer can tell you that. And since Macs are sold as complete packages and only get more integrated over time, it's very difficult (if not impossible) to swap out graphics cards or other components after the fact. Most of the Oculus-ready PCs that Oculus VR refers users to start at $950 to $1,000.
We should all believe that Apple is indeed working on VR/AR because the company explores all sorts of technologies without publicly acknowledging them, it has related patent filings going back at least a decade, and the company has scooped up a handful of VR/AR start-ups. Yet, if Apple is indeed working on its own VR headset, does that mean the Mac maker will eventually need to start emphasizing high-end GPUs?
Not necessarily.
Better never than late?Right now, VR/AR will be clearly positioned to the niche of gaming enthusiasts who are willing to pay higher prices to adopt the technology early on. But the broader goal for all companies researching VR, including Facebook, is mainstream use and practical applications. For example, Mark Zuckerberg has described a vision of going to see a doctor using VR, among other possibilities.
Mainstream applications won't require the type of beefy GPUs that high-end 3D games need to deliver an immersive experience. An early examplewas when Samsung made it possible for an Australian man to attend his baby's birth through VR from 2,500 miles away. That's where livestreaming technology and advanced 360-degree cameras come in.
It's entirely possible that these types of mainstream applications are what Apple is pursuing, since these are the use cases that are more likely to impact the average consumer's daily lives. Beyond casual mobile gaming, Apple has never been big on PC gaming, and it doesn't have to.
The article Don't Expect Facebook's Oculus Rift on Your Mac Anytime Soon originally appeared on Fool.com.
Evan Niu, CFA owns shares of Apple and Facebook. The Motley Fool owns shares of and recommends Apple and Facebook. Try any of our Foolish newsletter services free for 30 days. We Fools may not all hold the same opinions, but we all believe that considering a diverse range of insights makes us better investors. The Motley Fool has a disclosure policy.
Copyright 1995 - 2016 The Motley Fool, LLC. All rights reserved. The Motley Fool has a disclosure policy.