Don't Buy Twitter Shares Because of Trump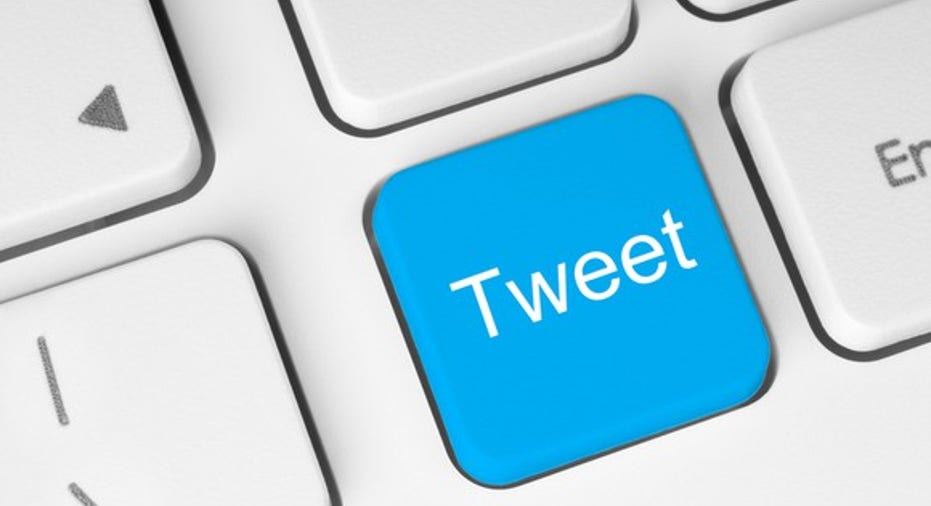 Twitter (NYSE: TWTR) received an interesting analyst upgrade yesterday, which was largely predicated on President Donald Trump's affinity for using the microblogging service. The Tweeter-in-Chief has spurred a flurry of engagement among users, which had the potential to help drive ad revenue and other parts of the business. Yet, here we are -- just a day later -- and the company has released fourth-quarter earnings which failed to impress. Management did specifically comment on Trump's impact on the service, however.
Here's CFO Anthony Noto discussing Trump:
Here, Twitter is attempting to distinguish between causal growth and coincident growth, and it believes that product changes and marketing were the primary drivers of user growth.
Image source: Getty Images.
Show me the money
Beyond management's comments on the Trump effect, the poor results show that all that engagement isn't translating into either user growth or higher ad sales.
Monthly active users (MAUs) within the U.S. were flat sequentially at 67 million. Daily active users (DAUs) were up 11% year over year in the fourth quarter, but the company still won't disclose its DAU figures in absolute terms. That doesn't inspire much confidence, since it suggests that Twitter is hiding something.
Advertising revenue also fell year over year for the first time ever, which came in at $638 million. That's a fairly minor decline from the $641 million in ad sales from a year ago, but it appears that Trump-related engagement is not translating into higher ad sales. More specifically, ad sales within the U.S. were down 7% to $382 million, which was mostly offset by international growth.
Part of the challenge is that while Trump's tweets get a lot of attention, a lot of the time that content gets distributed outside of Twitter's core platform (such as being quoted or embedded by media outlets), where Twitter cannot monetize those views. Noto characterized this as a "competitive advantage" since it allows Twitter to be a critical tool in breaking real-time news, and that in turn brings users in (or back to the platform) over time.
Trump may be driving some engagement upside, but he's not driving financial upside.
10 stocks we like better than TwitterWhen investing geniuses David and Tom Gardner have a stock tip, it can pay to listen. After all, the newsletter they have run for over a decade, Motley Fool Stock Advisor, has tripled the market.*
David and Tom just revealed what they believe are the 10 best stocks for investors to buy right now... and Twitter wasn't one of them! That's right -- they think these 10 stocks are even better buys.
Click here to learn about these picks!
*Stock Advisor returns as of February 6, 2017
Evan Niu, CFA has no position in any stocks mentioned. The Motley Fool owns shares of and recommends Twitter. The Motley Fool has a disclosure policy.