Don't Be Fooled by Weak Black Friday Numbers This Holiday Season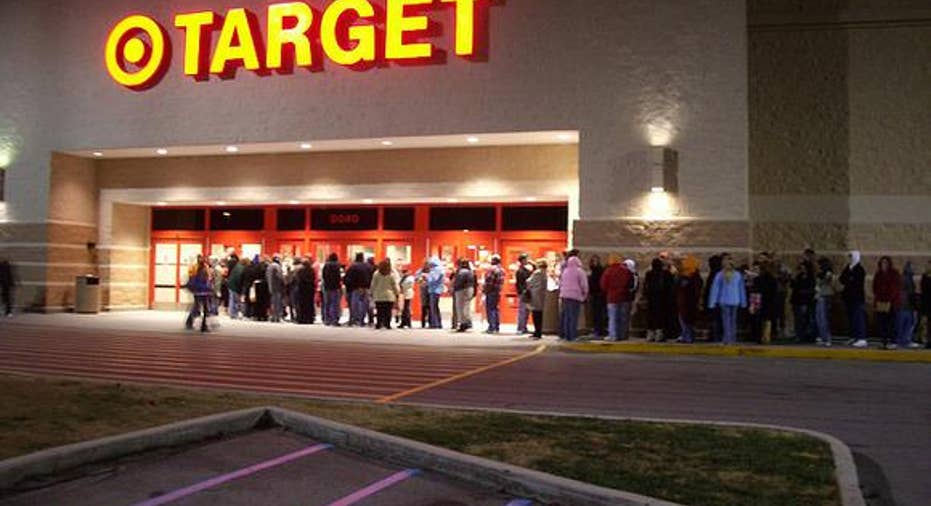 Consumers were taking a more laid-back approach to the unofficial start of the holiday shopping season. Image source: John Henderson
Total Black Friday sales fell 10% this year to $10.4 billion.Retailers who opened their doors on Thanksgiving failed to make up for that shortfall, as the $1.8 billion in sales that day were 10% lower as well.While the National Retail Federation was expecting consumers to spend just 3.7% more this year than they did in 2014, ShopperTrak is forecasting only a 2.4% increase in holiday sales (November to December) for stores with a physical location.
Between reduced foot traffic and spending, it looks like this holiday season may be shaping up to be a disappointment for the retail industry.
But maybe not. First, Black Friday has seen its influence diminished over the years as retailers begin promoting the holiday shopping frenzy earlier in the season. Wal-Mart may have pushed the boundaries further than anyone before, promoting its Christmas layaway program a full four months before the holiday.
Then, there has been the push into Thanksgiving Day itself. Most companies still limit themselves to the evening hours, but aggressive retailers likeJ.C. Penney opened right in the heart of the holiday mealtimeat 3 p.m. Deep discounter Dollar General opened at 7 a.m., and Wal-Mart was open for 24 hours as it typically is (only closing on Christmas Day).
Retailers have pushed the envelope of when the Christmas sales start so far that lining up all night for a doorbuster sale on Black Friday is almost a thing of the past. Image source: djLicious
According to Wal-Mart, some 22 million customers shopped its stores on Black Friday, and five million took advantage of its one-hour guaranteed,rock-bottom pricing on almost two dozen items.While post-sales analysis largely deemed theretailer a "loser", that was only because of scuffles that broke out among customers. No one was arguing it failed to move merchandise.
But the most important change reducing Black Friday's dominance is the switch to online shopping. Amazon.com, for example, began running Black Friday sales for eight days leading up to the one-time unofficial sales kickoff of the season. It called the entire weekend its best ever with sales of devices like the Fire TV and tablets up 200% from last year.
It comes as no surprise that analytics firm Slice Intelligence says the e-commerce leader captured 36% of all online Black Friday sales, far surpassing the 8% won by Best Buy in second place.Once Halloween passes, consumers get their shopping lists ready, and it becomes all Christmas, all the time, regardless of where or how you shop. Slice Intelligence saysthe days leading up to Black Friday actually saw a 14% jumpin sales.
Those findings are backed up by data from Foursquare, which saysretail foot traffic was down 2% from 2014 (off 5% if you exclude car dealers), but it actually smoothed out over the entire holiday shopping period. If you're looking for specific winners from Black Friday, Best Buy and J.C. Penney stand out as both saw a better than 400% increase in foot traffic in their stores. In contrast, foot traffic at Wal-Mart was up "only" 150%.
Even so, Black Friday sales have proven to have a poor predictive quality about the overall health and success of the fourth quarter for retailers. J.C. Penney also recorded a 28% decline in the amount each customer spent, meaning it had more people shopping but each buying less. Whether that will ultimately translate into higher total sales remains to be seen, but overall industry weekend sales have steadily marched higher at a 3% to 5% rate annually, and 2015 looks like it won't be any different.
So, although brick-and-mortar stores may have seen less foot traffic overall than they have in the past, there is no reading the tea leaves from such activity. With so many options available to consumers these days on where and how to shop, this Christmas should still pay off for both retailers and investors.
The article Don't Be Fooled by Weak Black Friday Numbers This Holiday Season originally appeared on Fool.com.
Rich Duprey owns shares of J.C. Penney Company, Inc.. The Motley Fool owns shares of and recommends Amazon.com. Try any of our Foolish newsletter services free for 30 days. We Fools may not all hold the same opinions, but we all believe that considering a diverse range of insights makes us better investors. The Motley Fool has a disclosure policy.
Copyright 1995 - 2015 The Motley Fool, LLC. All rights reserved. The Motley Fool has a disclosure policy.