Don't Be Fooled by eBay's Surprisingly Low P/E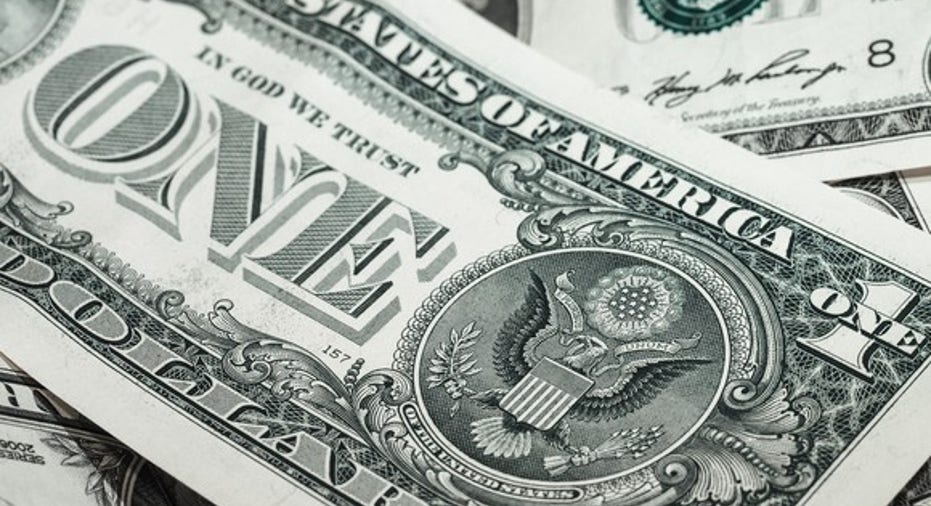 Investors who have been following the financial results of e-commerce platform eBay Inc. (NASDAQ: EBAY) may be tempted to sing the company's praises. And why not? eBay produced a record fourth quarter for 2016, delivering quarterly revenue of $2.4 billion and earnings of $5.31 per share.Even in the most recent quarter, its earnings more than doubled over the prior-year quarter.
Over the trailing-12-month period, the company reported net income of $7.8 billion on revenue of $9 billion and earnings per share of $6.96. While those numbers are completely accurate, as is so often the case, they don't tell the whole story, and investors should take a little time to see what's going on just below the surface.
There's a lot going on in eBay's financials. Image source: eBay.
One-time items
There has been a lot going on over at eBay that factors into its misleading financial report. Let me be clear: The company is not doing anything wrong, and it is reporting results in accordance with generally accepted accounting principles. While these guidelines are designed to provide an apples-to apples comparison of financial results across companies, they, on occasion, have the opposite effect.
As the result of these accounting presentation rules, eBay was required to report several "one-time" items that serve to skew the financial results. These items are generally non-recurring and are routinely excluded for the purpose of making comparisons. The presentation of pro forma or non-GAAP results are appropriate in such an occasion, as it provides a clearer picture to investors.
Sale of an investment
During the fourth quarter of 2016, eBay divested its ownership stake in Latin American e-commerce powerhouse MercadoLibre, Inc. (NASDAQ: MELI). The companies competed for a time in the region and had partnered in late 2001. eBay handed over Brazilian online trading platform iBazar, in return for a 19.5% stake in MercadoLibre. In addition, eBay agreed to "share best practices with the company."
The sale of eBay's 8.1 million shares of MercadoLibre stock in October resulted in a $800 million gain for the company.
Lots of non-operating cash messing up the numbers. Image source: Pixabay.
Tax benefits
eBay has also been hard at work reorganizing its legacy business operations, which has resulted in additional one-time items. In the most recent quarter, the company recognized a tax benefit of $695 million primarily related to its foreign Classifieds platform. This reorganization has been ongoing, and this isn't the first such occurrence.
During the fourth quarter of 2016, the company realized an astounding $4.6 billion tax benefit related to the restructuring of its international entities.
What does all this mean?
Looking back over the trailing-12-month period, eBay's earnings included $5.58 billion in one-time items. When these are subtracted from the company's income of $7.84 billion, it results in income produced by day-to-day operations of $2.6 billion, or roughly one-third of the total.
This also skews eBay's trailing-12-month price-to-earnings ratio, which Yahoo! Finance reports as 4.88, much lower than it should normally be, by correctly including the effect of these one-time items. However, since these are generally non-recurring, excluding them from the calculation will provide investors with more accurate information. The company is currently trading at 27.1 times its normalized earnings-per-share of $1.25 for the trailing 12 months, a figure that's a little closer to what you might expect from a growing tech company.
Investor takeaway
There are occasions when the reported financial results, while accurate, don't tell the whole story. Sometimes going just a little further is necessary to pull back the curtain to see what's really going on.
10 stocks we like better than eBayWhen investing geniuses David and Tom Gardner have a stock tip, it can pay to listen. After all, the newsletter they have run for over a decade, Motley Fool Stock Advisor, has tripled the market.*
David and Tom just revealed what they believe are the 10 best stocks for investors to buy right now... and eBay wasn't one of them! That's right -- they think these 10 stocks are even better buys.
Click here to learn about these picks!
*Stock Advisor returns as of May 1, 2017
Danny Vena owns shares of MercadoLibre. Danny Vena has the following options: long January 2019 $18 calls on eBay and short October 2017 $34 calls on eBay. The Motley Fool owns shares of and recommends eBay and MercadoLibre. The Motley Fool has a disclosure policy.