Don't Be Afraid to Buy Stocks at Record Highs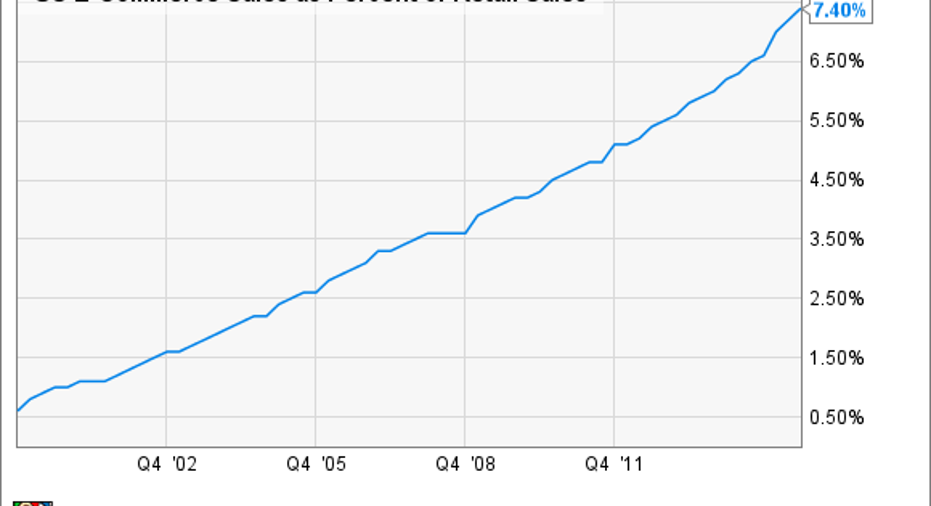 Many investors tend to stay away from stocks that are rising fast, especially if they're trading near all-time highs. However, just because a stock is at record levels doesn't mean it's necessarily overvalued from a fundamental perspective. Besides, the winners tend to keep on winning over time, so avoiding stocks at record highs can be an expensive mistake.
A rising stock price does not mean an overvalued companyInvestors should never confuse price performance and valuation, as these are two different things. When a stock reaches a new high, we're comparing current price against historic price levels and saying that this a new price record for this particular company. Again, this is all about the evolution of price over time.
Valuation, on the other hand, is about comparing the current stock price against the company's fundamental value. A stock is overvalued if the price is expensive in comparison to fundamentals and vice versa. Valuation ratios such as price to earnings, price to cash flows, and dividend yield, among others, are typically used as a metric to evaluate if a particular stock is cheap or expensive in relationship to fundamental business metrics.
Microsoft offers an example. While it's recently dropped along with the rest of the market, it's shares are nevertheless up 20% over the past year, and trading right now for just below their 12-month high. However, Microsoft stock is still valued at a forward price-to-earnings ratio of 18, which is roughly in line with the average valuation for companies on the S&P 500, which sports an average P/E ratio 18.5.
Fundamentally, Microsoft is moving in the right direction. There are more than 200 million active devices running Windows 10, and management believes it's on track to reaching its goal of 1 billion Windows 10 active devices. Microsoft's commercial cloud revenue is at an annualized run rate of over $8.2 billion, and the company intends to bring this business to over $20 billion in annual revenues.
Source: Microsoft
Even if Microsoft stock has delivered big gains for investors lately, in other words, the stock seems reasonably valued to me. Additionally, the company is making progress in crucial growth areas such as cloud computing and its Windows division. Taken together, these seem to imply that the bull run on Microsoft stock may not be over -- though, again, it's been caught up with the rest of the market in the recent correction.
Alphabet provides a second example. The stock is up nearly 50% over the past 12 months, not too far from its historic high. However, Alphabet stock carries a reasonable forward price-to-earnings ratio of 22. To me, that doesn't look excessively high for one of the strongest and most promising companies in the tech industry.
It's important to keep in mind that companies in the tech sector typically offer above average profitability and superior opportunities for growth in comparison to other industries. For this reason, successful tech companies typically trade at higher valuation ratios than companies in other sectors.
According to data from Morningstar, Alphabet trades at a price to cash flow ratio of 20 versus an industry average of 18. Even better, Alphabet carries a price to sales ratio near 7.3, this represents a discount versus the industry average of 7.9.
Alphabet is the global king in online advertising, an industry offering enormous potential for growth in the long term. Alphabet's revenue during the third quarter of 2015 increased by 21% in constant currency terms. And the business generates operating margins of 23%, a sizable spread to be certain.
Considering Alphabet's rock-solid financial performance, the company's leadership position in online advertising, and its seemingly reasonable valuation levels, shares of Alphabet look like an attractive proposition for investors. Even if the stock is trading near historical highs, chances are that Alphabet will continue delivering solid gains in the years ahead.
Winners tend to keep on winningAmazon.com is firing on all cylinders. Shares of the online retail giant gained nearly 115% in 2015, reaching their all-time high in the final days of the year. The company is investing tons of money in growth, so valuation can be tricky, since current earnings don't reflect Amazon's future potential. However, Amazon is priced for demanding expectations at a price-to-free cash flow ratio of around 33.
Amazon's track record of success is nothing short of extraordinary. The company reported sales for $8.5 billion in 2005. Fast-forward one decade, and analysts are projecting $107.3 billion in revenue from Amazon in 2015.
Amazon has not only consolidated its position as the leader in online retail over the past several years, the company is also a top player in online computing infrastructure. This means Amazon still offers enormous growth potential in the years ahead. In short, you can't expect a dynamic growth company like this to trade at cheap valuation levels.
Source: The Motley Fool.
Amazon CEO Jeff Bezos is arguably one of the most visionary and innovative business leaders around. At the same time, Amazon is a major driving force behind the e-commerce revolution, and it's one of the leading beneficiaries from it. E-commerce has gained a lot of ground versus traditional retail over the last several years, but it still represents only 7.4% of total retail sales in the United States. This shows that Amazon still has a lot of room for expansion in the coming years.
US E-Commerce Sales as Percent of Retail Sales data by YCharts
A stock is not only a ticker on your computer screen; it's a share of a living and breathing business. Past performance is no guarantee of future results, but world-class businesses tend to keep on winning over time.
Sometimes stock prices can rise because of speculative reasons, and investors should definitively stay away from these kinds of situations. On the other hand, when the stock price is rising because of solid fundamentals and promising growth prospects, then you need to be flexible about paying up for top-quality investment opportunities.
The article Don't Be Afraid to Buy Stocks at Record Highs originally appeared on Fool.com.
Suzanne Frey, an executive at Alphabet, is a member of The Motley Fool's board of directors. Andrs Cardenal owns shares of Alphabet (A shares), Alphabet (C shares), and Amazon.com. The Motley Fool owns shares of and recommends Alphabet (A shares), Alphabet (C shares), and Amazon.com. Try any of our Foolish newsletter services free for 30 days. We Fools may not all hold the same opinions, but we all believe that considering a diverse range of insights makes us better investors. The Motley Fool has a disclosure policy.
Copyright 1995 - 2016 The Motley Fool, LLC. All rights reserved. The Motley Fool has a disclosure policy.