Domino's sales growth streak continues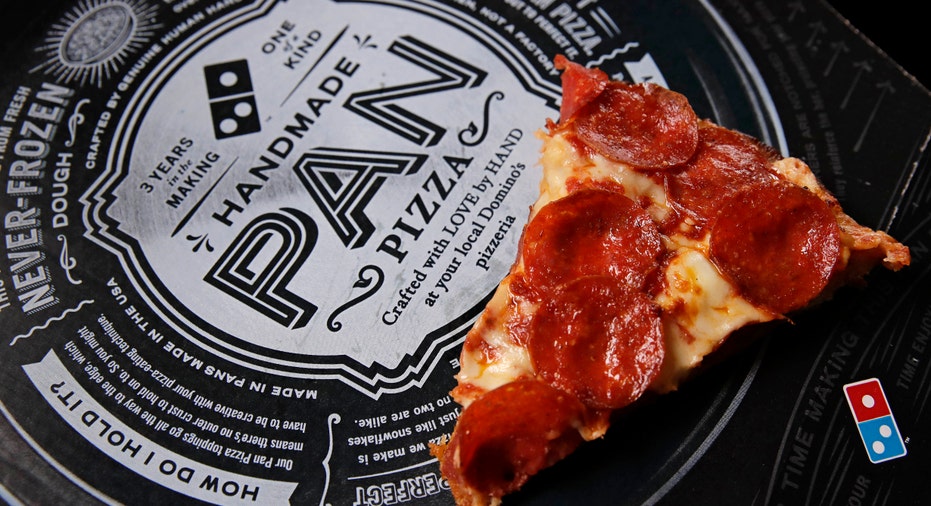 Domino's Pizza reported another quarter of strong U.S. sales growth as the chain benefited from its delivery model that fits with the growing demand for convenience.
The chain said domestic sales rose 10.2 percent during the quarter at established locations, marking its sixth straight year of growth. Domino's has attributed its success in recent years in part to its efforts to make it easier for people to order pizza, whether it's online, through a mobile app or via social media.
Rival Pizza Hut has seen its sales fall, and the Yum Brands-owned chain recently noted that it's working to make ordering easier. Other fast-food chains are also now branching into delivery, including McDonald's and Panera.
For the quarter, Domino's reported a profit of $62.5 million, or $1.26 per share. That was more than the $1.16 per share analysts expected, according to Zacks Investment Research.
Total revenue was $624.2 million, also exceeding Street forecasts for $611.7 million.
Shares of Domino's Pizza Inc., based in Ann Arbor, Michigan, have climbed 14 percent since the beginning of the year. The stock has risen 35 percent in the last 12 months.
_____
This story was generated by Automated Insights using data from Zacks Investment Research. Access a Zacks stock report on DPZ at https://www.zacks.com/ap/DPZ
_____
Keywords: Domino's Pizza, Earnings Report