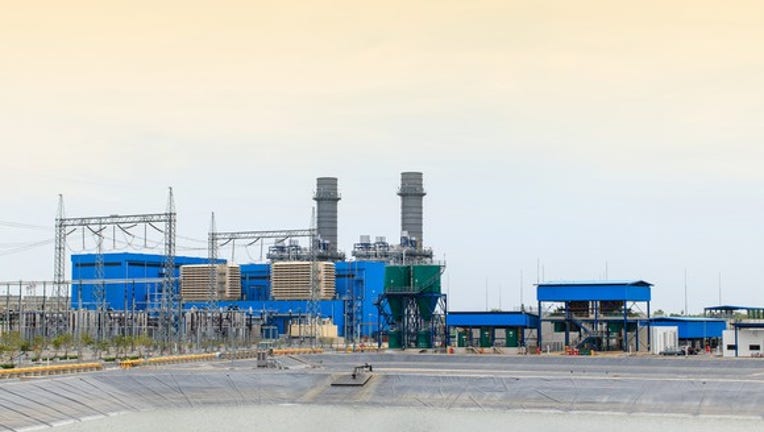 Image source: Getty Images.
Dominion Resources' (NYSE: D) operating earnings soared during the fourth quarter due primarily to the recent closing of its acquisition of Questar. Results, however, were about as expected, coming in the middle of its guidance ranges for the quarter and the full year. The company also issued rather disappointing earnings guidance for 2017, implying lower earnings this year before ramping up through the end of the decade.
Dominion results: The raw numbers
Data source: Dominion Resources.
What happened with Dominion this quarter?
Strategic initiativespowered earnings growth this quarter:
Dominion's operating earnings were slightly higher than the midpoint of its guidance range of $0.90 to $1.05 per share. Driving the year-over-year increase was a return to normal weather as well as the contribution from recently completed growth projects and the addition of Questar.
Full-year operating earnings came in at $3.80 per share, smack dab in the middle of its guidance range of $3.60 to $4.00 per share. Year over year, operating earnings were up 10.5%.
The company's next slate of growth projects continues to move forward as expected with construction on both the Greenville County combined cycle power station and Cove Point Liquefaction project on time and on budget. Furthermore, Dominion and its partners took another step toward commencing construction on the Atlantic Coast Pipeline after receiving a draft Environmental Impact Statement from FERC. The partnershopeto start construction later this year and bring it online by the end of 2019.
What management had to say
As CEO Thomas Farrell said about the company's results:
As Farrell points out, Dominion did exactly what it said it would do last year by hitting the midpoint of its guidance and delivering 10% earnings growth. That growth enabled it to hand shareholders an 8% raise for the third straight year. Meanwhile, with several growth projects well underway, the company sees dividend growth accelerating in 2018, fueled by the completion of Cove Point.
Looking forward
That said, while Dominion expects to ramp up its dividend increases in 2018, it sees earnings taking a step backward this year. That is after issuing operating earnings guidance of $3.40 to $3.90 per share, which at the midpoint implies a 3.9% decrease from 2016. However, the company sees growth resuming in 2018, with expectations that operating earnings will increase at least 10% that year and will grow at a 6% to 8% compound annual rate through 2020.
10 stocks we like better than Dominion Resources When investing geniuses David and Tom Gardner have a stock tip, it can pay to listen. After all, the newsletter they have run for over a decade, Motley Fool Stock Advisor, has tripled the market.*
David and Tom just revealed what they believe are the 10 best stocks for investors to buy right now... and Dominion Resources wasn't one of them! That's right -- they think these 10 stocks are even better buys.
Click here to learn about these picks!
*Stock Advisor returns as of January 4, 2017
Matt DiLallo has no position in any stocks mentioned. The Motley Fool recommends Dominion Resources. The Motley Fool has a disclosure policy.