Dominican deal tests Trump's pledge of no new foreign deals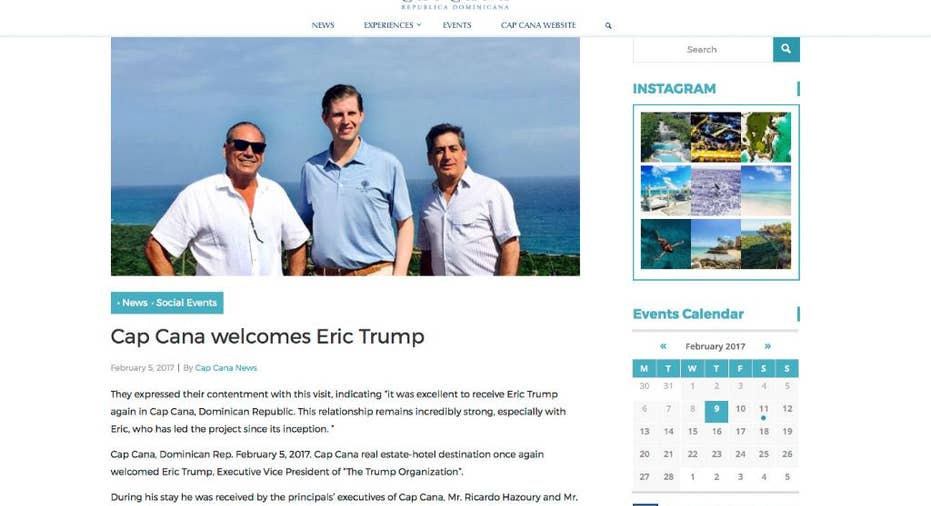 The Trump Organization is returning to a long-dormant real estate licensing deal in the Dominican Republic. The move tests the limits of President Donald Trump's pledge to halt new international Trump-branded projects during his presidency.
Trump initially signed the deal in 2007 with the Hazourys (Huh-ZER-ees), a wealthy Dominican family. It stalled amid the 2008 financial crisis and a later dispute over Trump's fees. The resort has not used Trump's name in publicity materials in recent years.
The Trump family's re-engagement surfaced unexpectedly last week, when Eric Trump, an Organization executive vice president, was photographed touring the property Feb. 2. He was with brothers Ricardo and Fernando Hazoury, whom he once accused of "textbook fraud" in a 2012 lawsuit over allegedly hidden property sales.