Dollar Underpinned by Rising U.S. Yields as Fed Meets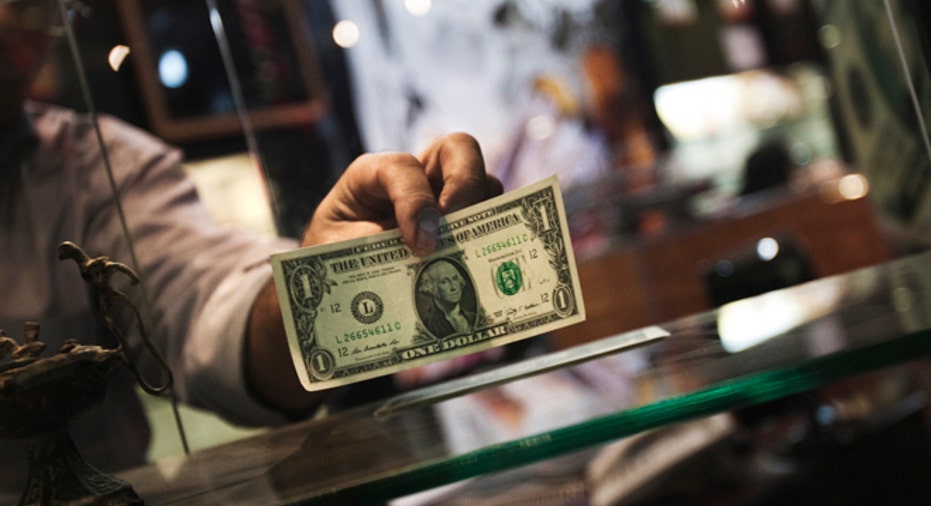 The dollar rose against a basket of currencies on Wednesday, underpinned by lofty U.S. yields, after upbeat consumer spending data kept alive expectations the Federal Reserve would raise interest rates.
Two-year Treasury yields reached their highest in over four years and long-dated U.S. yields their highest in nearly two months before a Fed meeting that starts on Wednesday.
The rise in two-year yields widened the spread between U.S. and German government bonds to its highest in eight years and helped the dollar recover.
The dollar index was up at 95.714, off a two-week low struck on Monday, but nowhere near the highs of 96.616 hit in early September on doubts over whether the Fed will hike rates.
The euro was down 0.3 percent at $1.1235, hurt by soft euro zone inflation numbers, which kept alive expectations that the European Central Bank would extend quantitative easing in coming months.
The dollar was flat against the yen at 120.40 yen, with the Japanese currency shrugging off a lowering of sovereign credit rating by Standard and Poors'
Volumes were on the lower side, with most investors preferring to stay on the sidelines before the Fed decision.
"The market is underpricing the chance of a Fed move tomorrow, which is keeping the dollar pegged back," said Manuel Oliveri, FX strategist at Credit Agricole. "And even if the Fed doesn't act tomorrow, we expect hawkish comments at the press conference and that should be bullish for the dollar."
Focus will turn to U.S. inflation data due later. Inflation has been undershooting Fed forecasts for the past three years and wage growth has lagged improvements in the U.S. labor market, creating a conundrum for policymakers.
The retail sales data on Tuesday prompted some investors to increase their bets that the Fed would raise interest rates for the first time since June 2006. U.S. interest rates futures implied that the market placed a 27 percent chance of an increase on Thursday, up from 23 percent late on Monday, according to CME Group's FedWatch program.
Still, many are betting that recent volatility in global markets and increasing evidence of slowing growth in China will prompt the Fed to hold fire this month.
In the UK, robust wages data saw investors bring forward chances of the first rate hike to around March from April/May before. The pound rose 0.5 percent to $1.5416 and was also up 0.8 percent higher against the euro at 72.87 pence per euro.
"The steady if not spectacular progress on pay growth in recent months is important," said Sam Hill, senior UK economist at RBC Capital, adding that the Bank of England's monetary policy committee looks to be on the right track by paying more attention to the labor market instead of dwelling on the turbulence from China.
(Editing by Larry King)