Dollar Slumps After Trump Says Currency Strength 'Killing Us'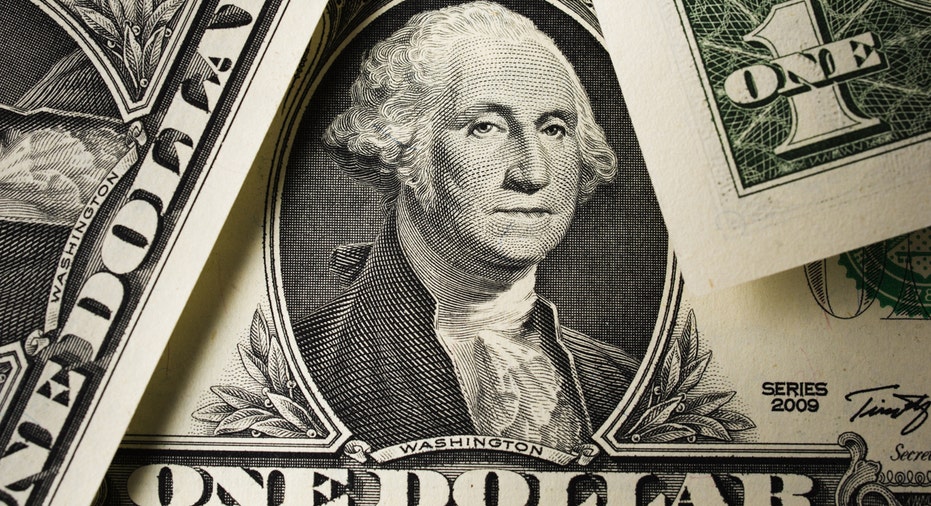 President-elect Donald Trump has already proved he can move stock prices with just his opinion and 140 characters. He took that one step further on Tuesday, sending chills – literally -- through the U.S. dollar rally.
The greenback jumped to a 13-year high following Trump's election in November, and last week the president-elect told the Wall Street Journal the currency had strengthened so much American companies can't compete with those in China. He blamed Beijing for holding down the yuan, its currency, in order to benefit exporters, and said the greenback's strength is "killing us."
His remarks helped pressure U.S. stocks, which fell further from record highs on Tuesday in a holiday-shortened week, and sent the U.S. dollar index dropping as much as 0.78%.
The absence of clarity on Trump's fiscal-policy promises – which include lower taxes, less regulation and more spending – have limited further gains for both stocks and the dollar. The currency was already on the move lower following Trump's first press conference as president-elect on January 11, as no new economic policy details were mentioned. The dollar has since lost about one-third of its post-election gains, according to data from BlackRock (NYSE:BLK).
Recent remarks from Federal Reserve officials have also put a damper on the dollar's upward momentum. On Tuesday, Fed Governor Lael Brainard said expansionary fiscal policy would likely continue to propel the dollar higher, pressuring economic growth and inflation.
"I think [Trump's] comment is spot on," said Andy Kapyrin, director of research at Regent Atlantic, explaining higher U.S. interest rates amid a low to negative rate environment in the rest of the world makes the dollar an attractive place to park cash but also makes the U.S. less competitive.
"It's not literally killing us, but if you rely on exporting to markets abroad or are in competition with industries in Europe, Japan, or China, it does make it more difficult and you're probably losing out on business," he said.
Kapyrin used U.S.-based aerospace giant Boeing (NYSE:BA) and France-based Airbus to illustrate the point: Because of the weak euro, which makes exported goods cheaper to foreign countries, Airbus has a trade advantage over its U.S.-based rival because it can offer lower prices for the same kind of good.
"Is it killing us? That's a bit of a hyperbole, but [the strong dollar] is definitely taking a bite out of growing a business and running it profitably," he said.
If only temporarily, Trump has proved he can dent stock prices with just one tweet. He did it with Boeing when he complained about the price of a new Air Force One fleet, and he did it again to a whole industry when he said pharmaceutical companies were "getting away with murder" with their drug prices.
But just like the stocks Trump has targeted in recent weeks have bounced back,  his comments also likely have a limited impact on the dollar's direction. What's more, the dollar's rally isn't running on fumes just yet, said Blackrock's Global Chief Investment Strategist Richard Turnill. Instead, he expects to see the currency continue to grind higher with the pace moderating amid bouts of volatility. Corporate tax reform proposals, for example, could give the dollar more room to run higher on optimism over the potential impact to trade, and the repatriation of U.S. corporate profits currently held overseas.
"Yet there is still great uncertainty around the details, timing and potential impact of the incoming Trump administration's policies. Bottom line: We see potential for currency volatility ahead, but little risk of a sharp and disruptive dollar rally," Trunill said, noting various estimates of the greenback's fair value find it about 15% overvalued.
With fourth-quarter corporate earnings season well underway, investors have a keen focus on the strong dollar's impact to Corporate America's bottom line. Perhaps reassuring, Turnhill said a mild rise in the currency would likely limit damage to earnings, though rapid gains would be a key risk in the quarters ahead