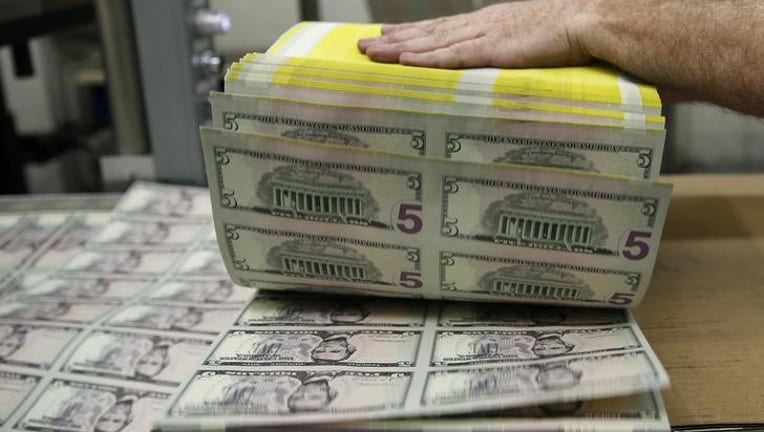 The dollar was poised for robust weekly gains on Friday, after Federal Reserve Chair Janet Yellen provided a strong signal that U.S. interest rates will likely increase by year-end.
While Yellen did not explicitly say the Fed would take action at its Dec. 13-14 policy meeting, she told a Congressional committee that a rate hike was likely "relatively soon."
She also pledged to serve out her term as Fed chief through 2018. President-elect Donald Trump said during his election campaign that he would replace Yellen when her term expires.
"While we continue to believe that the December FOMC statement will be less hawkish, the Fed chair clearly did not want to detract from their plans for tightening next month even if it means that it could alleviate the rise in the U.S. dollar and yields, wrote Kathy Lien, managing director at BK Asset Management in New York.
"Another way to look at this is that she gave investors the green light to send the dollar to new highs," Lien said in a note to clients.
Thursday's U.S. data gave more credence to rate-hike bets. Housing starts marked a nine-year peak last month, weeklyjobless claims fell to a 43-year low and consumer prices posted their biggest increase in six months.
The data pushed up yields on U.S. Treasury notes, underpinning the dollar. Yields have been on an uptrend since last week's U.S. election, amid speculation that the Trump administration will embark on reflationary policies.
The gap between 10-year government bonds in the U.S. and Germany widened to 200 basis points, its widest level since at least 1990, as investors expect the European Central Bank will keep monetary policy loose to stoke euro zone inflation.
The ECB's rate-setting meeting last month agreed on the need to maintain unprecedented monetary stimulus and to decide in December whether to extend the ECB's 1.74 trillion euro asset buys, minutes of the meeting showed on Thursday.
The euro inched down on the day to $1.06200 after falling as low as $1.06195, its lowest since Dec. 3. It was down 4.7 percent for the week. =>
Expectations of yield differentials also helped the dollar gain on the yen, in the wake of the Bank of Japan's move on Thursday to buy unlimited bonds. That move underscored to markets it is serious about keeping Japan's benchmark 10-year government bond yield at zero percent in its bid to control the yield curve and keep borrowing costs low. =jbtc>
The dollar was down 0.1 percent at 110.05 yen after earlier rising to 110.34, its loftiest perch since June. It was up 6.8 percent for the week. =>
"Everybody wants to buy the dollar on dips, and is waiting for dips, but there is no dip," said Kaneo Ogino, director at foreign exchange research firm Global-info Co in Tokyo. "The Trump rally can continue, unless some cautious comments come out from the U.S. side."
The dollar index, which tracks the U.S. currency against a basket of six rivals, stood at 100.95 after rising to 101.10, its highest since April 2003. It was up 2.6 percent for the week.
(Reporting by Tokyo markets team; Editing by Shri Navaratnam)