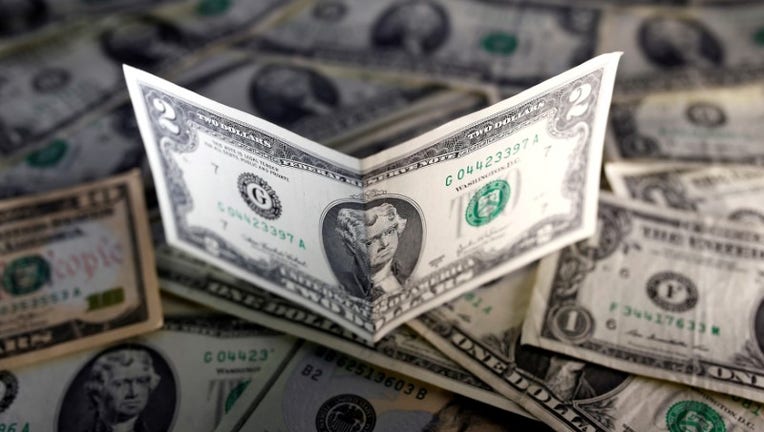 The dollar held hefty gains against major currencies on Friday, after scaling 14-year highs against the euro and a broader basket of currencies as markets repositioned for a faster pace of rate rises by the Federal Reserve over the next year.
The dollar has been on a tear since the Nov. 8 election of Donald Trump, whose administration is expected to embark on inflation-stoking stimulus policies including tax cuts and deregulation.
On Wednesday, the Fed raised interest rates by 25 basis point as widely expected, and also tipped three more hikes in 2017, instead of the previously projected two.
Taking the cue from the Fed, the 10-year Treasury note yield rose above 2.6 percent on Thursday to its highest level since September 2014. =rr>
Widening U.S.-Japan interest rate differentials boosted the dollar against the yen, sending it to a 10-1/2-month high of 118.66 yen on Thursday. The dollar last stood at 118.20 yen , gaining 2.5 percent for the week. =>
"Toward the year-end, it's 120, here we come!" said Kaneo Ogino, director at foreign exchange research firm Global-info Co in Tokyo.
"There are some Japanese commercial accounts that were caught by surprise by the dollar's rise after Trump's election, and still have cover their dollar positions, and are now recalculating their internal expectations for dollar/yen for next year," he said.
The yen has fallen 11 percent against the dollar since Trump won the election last month, eclipsing the 10 percent slide in the Mexico peso to become the worst performing major currency in that period. =>
U.S. inflation data released on Thursday showed consumer prices moderated in November, but the underlying trend continued to point to firming inflation pressures amid rising rents, which could support more interest rate increases from the Fed next year.
Fed funds futures showed investors were pricing in a 25 percent chance for tightening by the Fed's March meeting, and a 75 percent probability for a June rate increase.
The dollar index, which tracks the greenback against a basket of six major rival currencies, stood tall at 103.140 . The index rose to a 14-year high of 103.560 on Thursday, having gained 1.2 percent on day, its biggest daily percentage gain in nearly six months. For the week, it was up 1.6 percent.
The euro was little changed at $1.0427 , after plumbing $1.0366 on Thursday, its lowest since January 2003. It was down 1.4 percent so far for the week. =>
"The euro's decline has picked up momentum after a break of key support level around $1.05," said Yukio Ishizuki, FX strategist at Daiwa Securities in Tokyo.
"The euro is likely to be volatile as the markets closely watch how low the currency would drop," he said.
Sterling licked its wounds after sinking to a three-week low against the dollar overnight. It was down 0.1 percent at $1.2405 after slipping to a three-week low of $1.2378 on Thursday. The currency was down 1.4 percent for the week. =>
The Bank of England said on Thursday that sterling's strong performance over the past month could soften an expected surge in British inflation next year, as its policymakers voted unanimously to keep interest rates unchanged at a record low 0.25 percent.
BoE officials noted sterling had appreciated by over 6 percent since its latest forecasts in November.
The Swiss National Bank also kept its interest rates at record lows on Thursday, citing increased global uncertainty in the wake of the U.S. presidential election and upcoming votes across Europe.
SNB introduced negative interest rates in January 2015 to weaken the Swiss franc and bolster the country's exports.
The dollar slightly eased against the Swiss franc after hitting a six-year high of 1.0344 francs on Thursday. The greenback was last down 0.1 percent at 1.0295 francs. =>
(Reporting by Tokyo markets team; Editing by Richard Pullin & Shri Navaratnam)