Dollar Gains After Trump-Abe Meet, Asian Shares Firm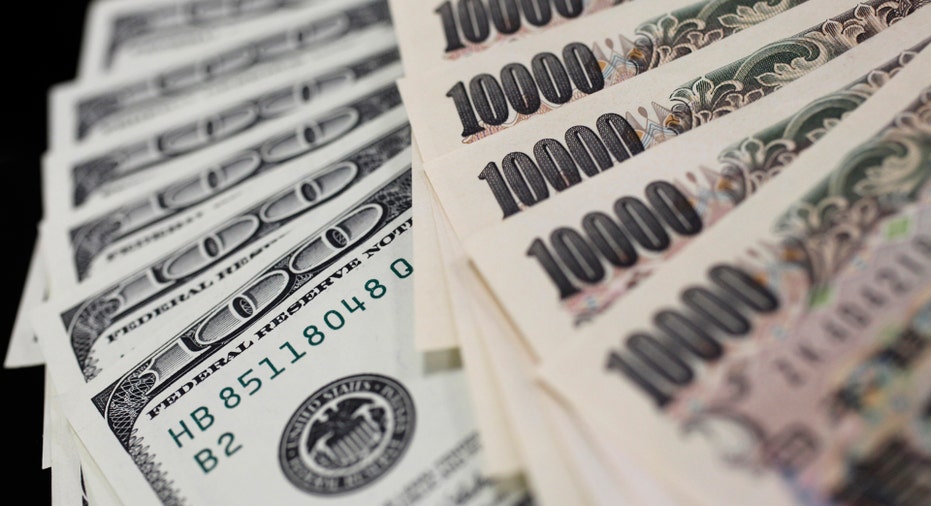 TOKYO (Reuters) - The dollar rose against the yen on Monday on relief that U.S. President Donald Trump set aside tough campaign rhetoric over security and jobs in a smooth meeting with Japanese Prime Minister Shinzo Abe, with no mention of currency policy.
Asian stocks ticked up, helped by renewed optimism over Trump's tax reform plans, generally upbeat global economic data and Trump's change of tack to agree to honor the "one China" policy.
The dollar rose 0.6 percent against the yen to 113.90 yen, extending its rebound from 111.59 yen touched last Tuesday, which was its lowest level in 10 weeks.
A senior Japanese government spokesman said Abe and Trump did not discuss currency issues and that Trump did not request a bilateral trade deal.
The official told reporters that a U.S.-Japan economic dialogue will be led by Japanese Deputy Prime Minister Taro Aso and Vice President Mike Pence to address fiscal and monetary policies as well as infrastructure projects and trade.
"We can expect a realistic approach as the dialogue will be led by Pence and Aso. It is reassuring that an unpredictable Trump is not in it," said Yasunobu Katsuki, senior primary analyst at Mizuho Securities.
MSCI's broadest index of Asia-Pacific shares outside Japan rose 0.1 percent in early trade with Australian shares up 0.4 percent.
Japan's Nikkei is likely to gain, with its futures in Chicago trading at 0.3 percent higher.
The MSCI's world index, which tracks shares in 46 countries, rose to its highest level since May 2015 on Friday, with Wall Street's main stock indexes rising to fresh all-time closing highs.
Comments from Trump on Thursday that he plans to announce the most ambitious tax reform plan since the Reagan era in the next few weeks rekindled hopes for big tax cuts.
Tax cut hopes offered broad support for the dollar, with the euro slipping 0.1 percent to $1.0629, edging near Friday's three-week low of $1.0608.
The common currency has been dogged by fears about a strong showing for French far-right leader Marine Le Pen ahead of a presidential election.
Oil prices held steady after strong gains on Friday on reports that OPEC members delivered more than 90 percent of the output cuts they pledged in a landmark deal that took effect in January.
U.S. crude futures traded at $53.90 per barrel, little changed from Friday's settlement.
Copper also surged to its highest level since May 2015 on Friday on a strike at the world's biggest copper mine in Chile.
(Editing by Richard Pullin)