Dollar edges up as markets see higher odds of Clinton win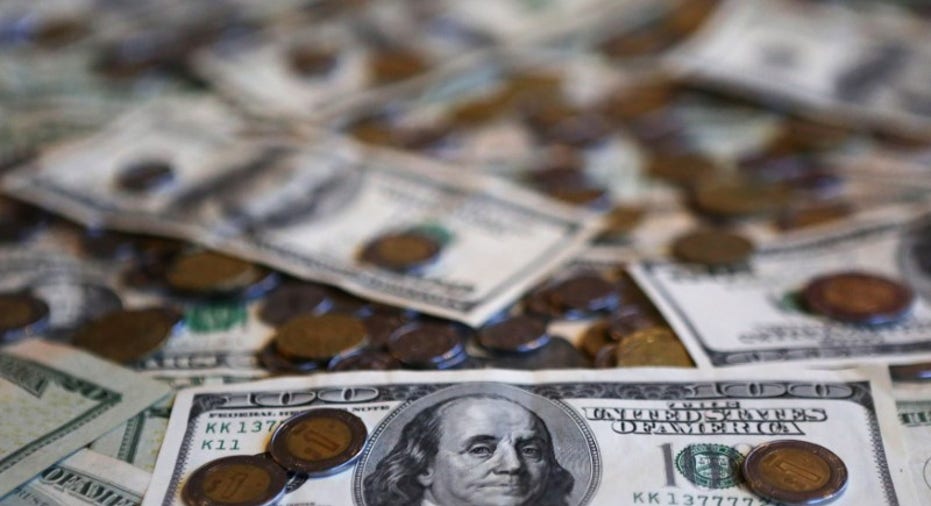 The dollar tiptoed higher early on Wednesday, adding to overnight gains, as markets put a higher chance on Democrat Hillary Clinton winning the U.S. presidential election.
The prospect of a victory by Republican Donald Trump took a knock with a projection that Clinton could take the key swing state of Florida. Overnight, data firm VoteCastr favored the Democrat candidate in a number of key battleground states.
The Mexican peso and the Canadian dollar rose against the U.S. dollar on improved bets for a Clinton victory.
The two currencies, particularly the peso, had suffered deep losses when the likelihood of a Trump victory appeared higher. Trump has pledged to renegotiate the North American Free Trade Agreement (NAFTA) with Mexico and Canada, a move that could damage the economies of the export-heavy nations.
The dollar was up 0.1 percent at 105.200 yen , creeping back toward a three-month high of 105.540 struck late in October. It fell to 102.550 against the yen last week when polls suggested a tightening U.S. election. =>
The euro dipped 0.2 percent to $1.1005 , putting further distance from a four-week high of $1.1143 seen on Friday. =>
The greenback also gained against the Swiss franc, which has also served as a safe-haven along with the yen. The dollar was up 0.4 percent at 0.9815 franc after slipping to 0.9680 on Friday, the lowest since the end of September. =>
"We are likely to see currencies swerve up and down today on the state-by-state Electoral College count. The market seems to have priced in a Clinton win quite significantly, but a further improvement in odds of a victory could take dollar/yen to 106," said Masafumi Yamamoto, chief forex strategist at Mizuho Securities in Tokyo.
"But if Trump appears likely to win, dollar/yen could fall toward 100, just as it did after the Brexit vote in June when prior optimism cooled rapidly."
The markets will keep a particularly close eye on the outcome in battleground states including Florida, Virginia, Ohio, North Carolina, Pennsylvania, Michigan, Georgia, Nevada and Arizona.
The dollar was down 0.1 percent at 18.28 Mexican pesos , its weakest in two months. The dollar was steady at C$1.3294 per dollar after losing about 0.6 percent versus its Canadian peer. =d4> =>
The Australian dollar, sensitive to shifts in risk appetite, nudged down 0.2 percent to $0.7749 . =d4>
Sterling lost 0.15 percent to $1.2365 against a broadly stronger dollar. =d4>
(Editing by Richard Pullin)