Dollar Drops as Fed Rate Hike Expectations Fade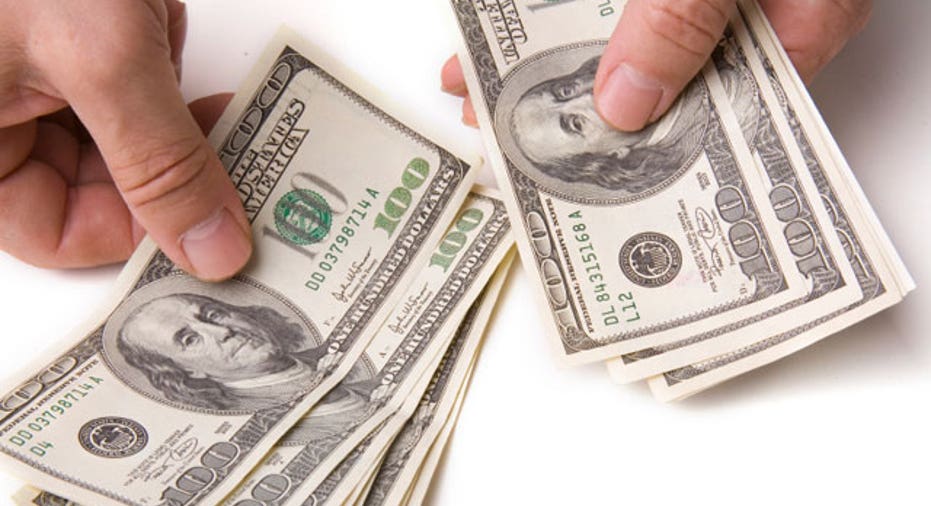 The dollar hit an almost three-week low against a basket of major currencies on Monday ahead of this week's Federal Reserve meeting, as investors bet interest rates would be kept at their record lows until at least December.
The greenback has stalled since hitting 12-year highs in March, as Fed rate hike expectations have been pushed back. Though some in the market still reckon a "lift-off" could come this week, the view that faltering global growth could push that back even into next year is gathering steam.
The euro rose as much as 0.3 percent to hit a 2-1/2-week high of $1.1373, building on a 1.8 percent rise last week and marking the single currency's seventh day of gains against the dollar in a row -- its best daily run for nine months.
That helped the dollar fall to 94.913 against its basket , the weakest since August 26, as investors trimmed positions on the currency ahead of the Fed's two-day meeting, starting on Wednesday.
More disappointing numbers from China added to worries about a slowdown in the world's second-biggest economy. Growth in investment and factory output missed forecasts, raising the risk that Chinese growth may slow below 7 percent in the third quarter for the first time since the global financial crisis.
"If there is an uncertain world, if China is slowing aggressively, then you have a situation where the Fed may well reconsider raising interest rates," said Bank of New York Mellon FX strategist Neil Mellor in London.
"What we're seeing is a general back-off from the view that the Fed is raising rates, and I suppose inevitably, in view of this constant stream of bad economic data, (investors) might reasonably be asking whether rates are going up in December."
Currency speculators in the week ended Sept. 8 raised bullish bets on the greenback for the first time in about a month, latest figures showed, suggesting perhaps that some in the market are betting on some action.
Even if there were to be a rate hike this week, the dollar could come under pressure if Fed policymakers downgrade their views on the appropriate path for interest rates in 2016 in their so-called "dot chart," said Masashi Murata, currency strategist for Brown Brothers Harriman in Tokyo.
"More than the question of whether they will or they won't (raise interest rates this week), I think the focus is the statement and Yellen's news conference," he said.
The dollar was 0.3 percent lower against the yen at 120.20 yen.
Ahead of the Fed, the Bank of Japan will hold its own policy meeting on Monday and Tuesday. Sources told Reuters that there is no mood to take further easing measures this week.
(Additional reporting by Ian Chua in Sydney and Masayuki Kitano in Singapore; Editing by Catherine Evans)