Dollar back on trend, hits two-week high vs. yen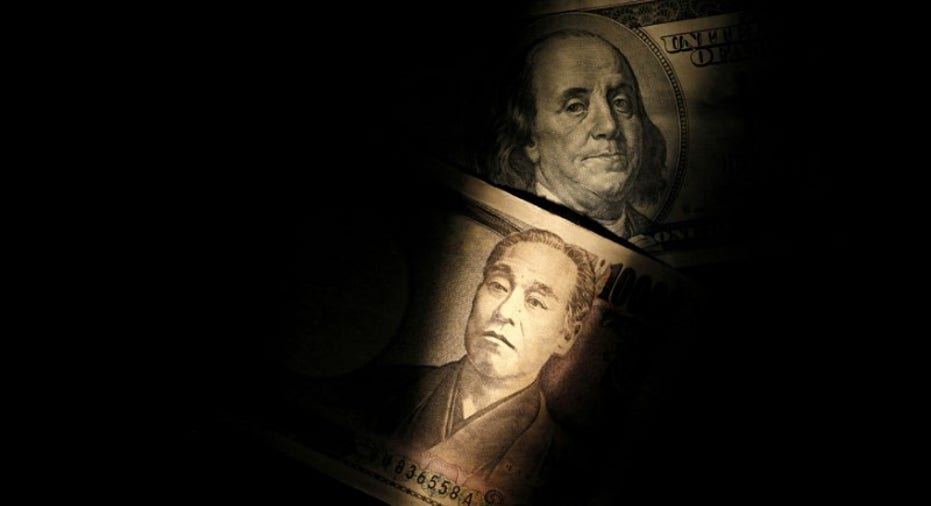 The U.S. dollar racked up its biggest rise in more than two weeks in 2017's first full day of European trading on Tuesday, as dealers and investors in London returned to push the greenback close to December's long-term highs.
One of January's big question-marks, China's yuan, was proving more stable in its more freely traded offshore markets, a bullish survey of manufacturing purchasing managers helping it 0.1 percent higher and also supporting the Australian dollar.
A bout of year-end profit-taking had halted progress in the index used to measure the U.S. currency's strength against a basket of its peers and weakened it to as much as $1.07 per euro last week.
It rose 1.3 percent on the day on Tuesday to trade at 103.51 against the index, compared to a 14-year high of 103.65 hit on Dec. 20. It was up 0.7 percent at $1.0377 per euro and 118.29 yen, the latter rate its strongest since Dec. 16.
Analysts with some of Europe's biggest banks argued for a resumption of the drive that has led the greenback sharply higher since elections in early November on expectations Donald Trump will provide a boost to public spending and growth.
"In the near term the market should probably pick up where it left off, we're certainly seeing that ... this morning," said Barclays' G10 currency strategist Hamish Pepper.
"The past fortnight wasn't a period that materially changed the trend that was dominant into the end of the year and it is hard to see the data or the Fed minutes this week changing that."
A holiday in Japan thinned trade in Asia, but the yuan gained 0.1 percent in offshore markets after the Caixin/Markit survey showed Chinese factory activity picked up more than expected in December, with output reaching a near six-year high.
A rise in overnight rates in Hong Kong also made it prohibitively expensive for speculators to fund bets against the Chinese currency, adding to regulatory moves taken to halt investment-led outflows of capital at the start of the year. =>
The greenback has been on the rise since September, but its jet higher since Trump's election has prompted speculation of an attack on parity with the euro.
Treasury yields have jumped in anticipation of more U.S. government borrowing and higher Federal Reserve interest rates at a time when central banks in the euro zone and Japan are working to keep their short-term yields in negative territory.
U.S. two-year debt pays 200 basis points (bps) more than German debt and almost 140 bps more than Japanese bonds. =rr>
Yet there have been signs of more doubt in recent weeks, with analysts beginning to wonder how much further appreciation a Trump White House will really tolerate once in office.
Analysts from Rabobank said the dollar would need substantial support from further rate rises this year to continue to rise.
"The fact that the EUR/USD spiked to highs close to 1.0653 last week will have worried USD bulls," they said in a morning note.
"Although the move higher in EUR/USD was clearly exacerbated by thin volumes, it has helped to illustrate that a move to parity could be further away than it appeared a few weeks ago."
(Editing by Andrew Heavens)