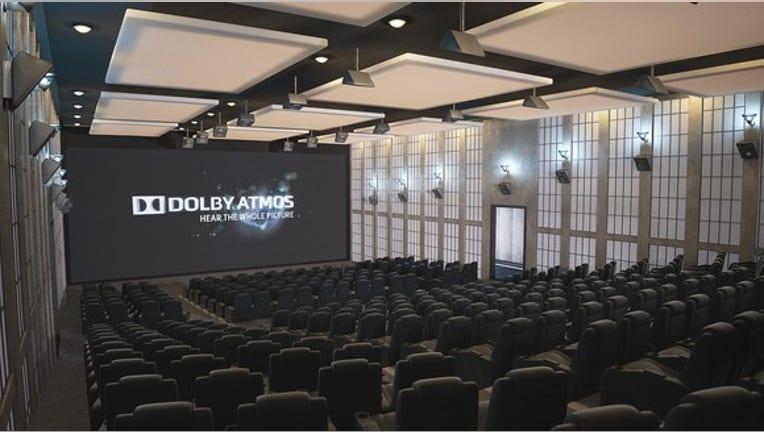 It's no mystery that Dolby Laboratories (NYSE: DLB) has struggled to reaccelerate growth in recent years, given the persistent declines of its legacy consumer-electronics licensing business.But by expanding the presence of newer offerings such as Dolby Atmos, the audio technologist could be on the cusp of doing just that while simultaneously reinforcing the cornerstones of its business.
Image source: Dolby Laboratories
That's not to say Dolby Atmos is entirely new; the cutting-edge audio standard made its debut in 2012, after all, with the cinematic launch ofDisneyPixar's Brave.
More to come
But Dolby has only continued to make Atmos more pervasive since then. Last week, for example, Dolby announced there are now 2,000 Dolby Atmos-enabled cinema screens installed, as well as more than 500 movies released featuring the surround-sound technology. For additional perspective, Dolby noted that Atmos has been deployed in over 60 countries and more than 150 post-production facilities.
And Dolby Atmos isn't finished yet. During Dolby's most recently quarterly conference call in late October, management told investors that Atmos was already installed or committed in more than 2,400 cinematic screens, with roughly 550 Atmos movie titles announced or already released. That means adoption of Atmos in the cinema is virtually guaranteed to grow at least another 20% when its current commitments are fulfilled. And noting that the most widely anticipated movies each year generally release in more than 4,100 theaters in the U.S. alone,there's plenty more room for Dolby Atmos to grow its presence on the big screen after that.
A flexible solution
The real beauty of Atmos is its flexibility. Sure, Dolby Atmos can support up to 128 discrete audio tracks spread across as many as 64 unique speaker feeds. At the same time, it can be scaled down to more modest 5.1 and 7.1 setups for surround sound in home theater environments, and a handful of the first Dolby Atmos sound bars hit the market this year from partners including Samsung, Philips, and Yamaha.
Trending further down the consumer line, Dolby Atmos is featured in a growing number of Blu-ray devices and streaming services and, according to Dolby CEO Kevin Yeaman, "is in the process of being adopted by a number of pay TV operators around the world." Further, Dolby Atmos has even found its way into a number of mobile devices -- where it's best experienced through headphones -- including smartphones and tablets from the likes of Lenovo, Amazon.com, and, most recently a new flagship mobile phone from India's LeEco.
Finally, though he didn't offer specifics, Yeaman also teased during last quarter's call, "As we enter 2017, we see opportunities to expand the presence of the Dolby Atmos experience to a broad base of consumers."
Primed for growth
Of course, investors should keep in mind that Atmos is only a piece of Dolby's larger puzzle. In fact, Dolby revealed last quarter that revenue from its newest initiatives and patents -- including those for Dolby Vision, Dolby Voice, and Dolby Cinema (in the last of which Dolby Atmos plays a key role) -- came in just short of $30 million last year, in line with Dolby's goals outlined at the start of this fiscal year. And Yeaman believes these newer revenue streams have room to grow between twofold and threefold for "the next couple of years."
Whether that growth will be enough to meaningfully offset the stubborn declines of Dolby's legacy business remains to be seen. But at the very least, and thanks in no small part to growing acceptance of Dolby Atmos, it's clear that Dolby is doing everything it can to position itself for success going forward.
10 stocks we like better than Dolby Laboratories When investing geniuses David and Tom Gardner have a stock tip, it can pay to listen. After all, the newsletter they have run for over a decade, Motley Fool Stock Advisor, has tripled the market.*
David and Tom just revealed what they believe are the 10 best stocks for investors to buy right now... and Dolby Laboratories wasn't one of them! That's right -- they think these 10 stocks are even better buys.
Click here to learn about these picks!
*Stock Advisor returns as of Nov. 7, 2016
Steve Symington has no position in any stocks mentioned. The Motley Fool owns shares of and recommends Amazon.com and Walt Disney. Try any of our Foolish newsletter services free for 30 days. We Fools may not all hold the same opinions, but we all believe that considering a diverse range of insights makes us better investors. The Motley Fool has a disclosure policy.