Does Valeant Pharmaceuticals' Downward Spiral Signal The End of An Era?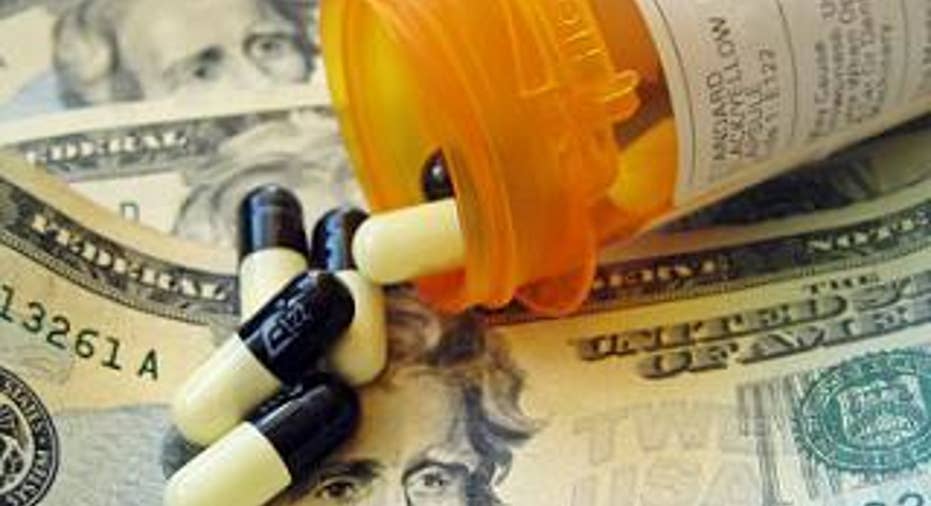 Source: Sage Ross via Wikimedia
Valeant Pharmaceuticals has perhaps become the poster child for the drug pricing debate that's weighing heavily on the pharmaceutical industry at the moment. After all, Valeant's dramatic rise and fall over the last six years speaks to a pivotal issue surrounding the industry right now -- namely the risks and unintended consequences of the so-called "growth-by-acquisition" strategy.
The crux of the problem is that a recent study performed by researchers at the Tufts Center for the Study of Drug Development estimated that new drugs cost, on average, around $2.9 billion to develop and subsequently bring to market.
Making a long story short, the average cost of new drugs is so high because roughly 88% of all experimental product candidates fail during clinical trials -- combined with the fact that regulatory agencies in the EU and the U.S. often require expensive post-marketing studies to address long-term safety concerns.
Worst still, it's not uncommon for companies to spend billions to develop a promising experimental drug and then have it turn into a commercial flop. As an example, MannKind Corp. reportedly spent over a billion dollars to assuage the FDA's concerns regarding its inhaled insulin product Afrezza, only to see the drug fail miserably as a commercial product.
In fact, MannKind's big pharma marketing partner,Sanofi,returned the rights to Afrezza because the drug was simply failing to make any headway whatsoever against more traditional insulin products.
M&A has been pharma's answer to the rising costs of drug developmentMergers and acquisitions are part and parcel of the pharmaceutical industry. Among bigger companies, they can help to create important synergies and cost-savings that result in impressive bottom-line growth over the long-term. However, M&A activity can also serve to replenish lost revenue by bringing new growth products into the fold, which has been a common theme during the ongoing patent cliff.
The fact of the matter is that M&A can significantly reduce a company's risk, and hence costs, associated with developing new products -- helping companies to avoid situations like the one unfolding with MannKind right now.
There is a dark side to M&A in the pharma industry, though, and that's where specialty pharmas like Valeant come into the story. Valeant and some of its specialty pharma peers like Mallinckrodt have been accused of buying the rights to older drugs and subsequently raising their prices by exorbitant amounts.
Source: Images Money via Flickr
After a huge spending spree that saw Valeant execute over 20 acquisitions since 2010, for example, the drugmaker decided to hike the cost of its branded pharma products by 66% last year, according toDeutsche Bank. That's by far the highest price increase for an entire cohort of pharma products in recent memory, drawing the ire of regulators and consumer watchdog groups alike.
Mallinckrodt's claim to fame is its 60-year-old drug called "Acthar Gel" that it acquired during its $5.6 billion buyout of Questcor Pharmaceuticals in 2014. Despite being approved in 1952, Acthar's price has risen by over 1800% since 2007.
What's next?Mallinckrodt and Valeanthave undoubtedly brought more scrutiny from lawmakers on the industry in terms of its pricing practices. Indeed, this issue has come up in the upcoming U.S. presidential election.
The bottom line, though, is that the regulatory system, as it stands now, does little to prevent this type of behavior, evinced by the almost complete lack of any real legal blow back for unsightly price hikes. Mallinckrodt and Valeant have, in fact, both faced investigations for various issues surrounding their pricing schemes. Yet, neither company has actually been forced into modifying their pricing policies regarding older drugs by a State or Federal authority.
As such, it's hard to imagine that the practice of raising the prices of older drugs by unseemly amounts following a buyout will fade away anytime soon -- even if Valeant does succumb to its self-inflicted wounds.
After all, Valeant's real problems are its poor internal controls combined with a never-ending appetite for M&A that simply led to far too much debt -- not necessarily its approach toward product pricing. And that's a lesson that other specialty pharma companies -- and perhaps the entire industry -- will probably take to heart going forward. In short, the political headwinds over drug prices won't break your bones, but too much debt can kill you.
The article Does Valeant Pharmaceuticals' Downward Spiral Signal The End of An Era? originally appeared on Fool.com.
George Budwell has no position in any stocks mentioned. The Motley Fool owns shares of and recommends Valeant Pharmaceuticals. Try any of our Foolish newsletter services free for 30 days. We Fools may not all hold the same opinions, but we all believe that considering a diverse range of insights makes us better investors. The Motley Fool has a disclosure policy.
Copyright 1995 - 2016 The Motley Fool, LLC. All rights reserved. The Motley Fool has a disclosure policy.