Does This Number Represent a Failure or Opportunity for Twitter?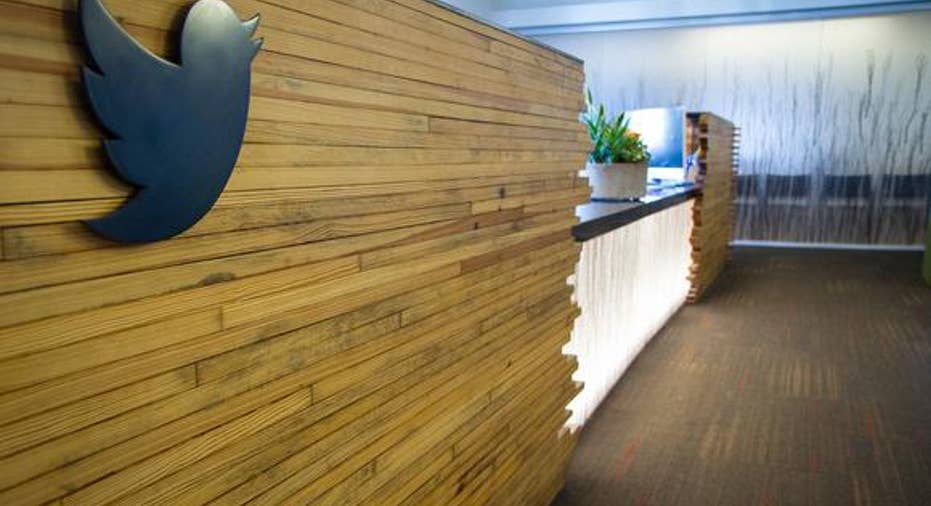 Image Source: Twitter.
COO Adam Bain revealed some interesting data on Twitter's first-quarter earnings call. The company has identified over 9 million businesses on its platform.
Comparatively, Facebook has over 50 million businesses with Pages on its network. But the fact that Facebook has so many more businesses on its platform isn't really a surprise. In fact, those numbers are perfectly proportional to the total user base of each social network.
What's more interesting is that Facebook has been able to convert 3 million of those 50 million into active advertisers, 6% of the total. Twitter, meanwhile, told investors it ended 2015 with 130,000 active advertisers, less than 1.5%. Twitter's inability to convert businesses into active advertisers should concern investors.
What the COO had to sayAdam Bain certainly sees the 9 million businesses on Twitter as an opportunity: "Our goal is to move those 9 million businesses through the funnel to become active advertisers on the platform. As we think about sort of the road ahead in SMB, we see the SMB efforts mirroring our efforts in direct response."
Twitter has done a lot of work over the last year or so to expand its direct response ad technology and inventory. It introduced the Twitter Audience Platform, which takes Twitter ads and displays them in other developers' apps through its MoPub platform. It's partnered with Google's DoubleClick to add third-party measurement and a new bidding platform. And it's introducing new formats such as Dynamic Product Ads, which re-target shopping ads on Twitter using technology it acquired through TellApart.
But Twitter has been offering self-serve advertising for over three years now, starting with a basic ad to boost the reach of a tweet. That's what Facebook COO Sheryl Sandberg says has been the key to turning business Pages into advertisers: "80% of [advertisers] started on Pages and then started with simplified ad products," she said on Facebook's third-quarter earnings call in November.
Small businesses are key for TwitterTwitter doesn't have much room to grow its active brand advertisers. "The penetration growth of those advertisers has largely run its course," Twitter CFO Anthony Noto told investors on the company's first-quarter earnings call. The company is now focused on growing its share of those big brand advertisers' budgets.
But Twitter has intense competition in that space. Not only is Facebook continuing to expand its user base, it recently opened up Instagram's ads API to allow any business to bid on its ad inventory. Instagram's user base surpassed Twitter's last year. Additionally, Snapchat is reportedly working on an API as it expands its advertising products. Snapchat's user base is notoriously young, a demographic that brand marketers prize.
But small businesses are mostly focused on direct response ads. If the ads convert with a reasonable return on investment, they'll continue using them. And it's impossible for the 9 million businesses on Twitter to be unaware of Twitter's ad products. Twitter sends out copious emails about its advertising products.
So, those 9 million or so businesses on Twitter that don't actively advertise represent a failure for Twitter. Twitter has failed to provide good tools for measuring return, and it's failed to improve ad targeting to the point where it increases total return for advertisers.
Twitter understands that it's lacking in those areas, and it's taking steps to improve them, but investor patience is being tested. Active advertisers grew 90% in 2015, but Facebook just posted 50% growth year over year on a base nearly 30 times larger. Without gains in active advertisers, Twitter is going to see a big slowdown in revenue growth as it saturates the brand advertising market.
The article Does This Number Represent a Failure or Opportunity for Twitter? originally appeared on Fool.com.
Adam Levy has no position in any stocks mentioned. The Motley Fool owns shares of and recommends Facebook and Twitter. Try any of our Foolish newsletter services free for 30 days. We Fools may not all hold the same opinions, but we all believe that considering a diverse range of insights makes us better investors. The Motley Fool has a disclosure policy.
Copyright 1995 - 2016 The Motley Fool, LLC. All rights reserved. The Motley Fool has a disclosure policy.