Does This Intrexon Opportunity Dwarf Zika Virus?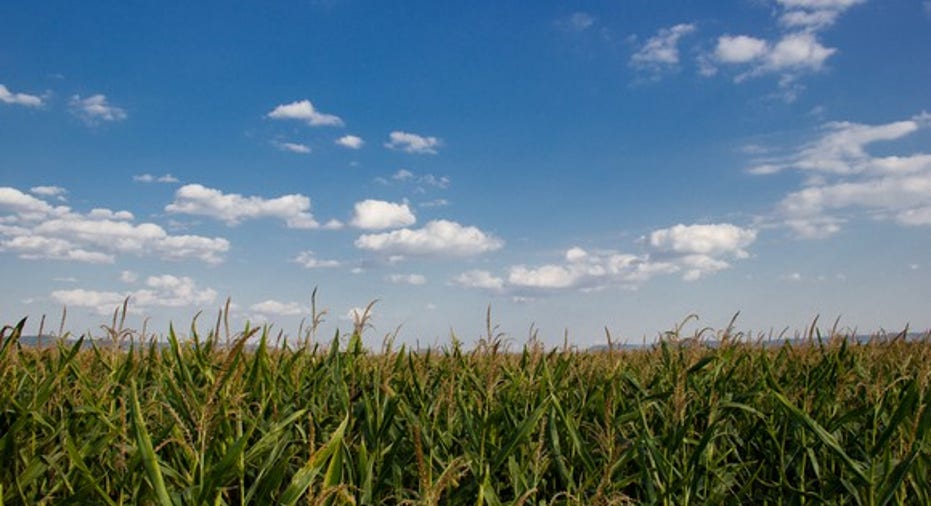 Image source: decar66/Flickr.
The 2015 acquisition of Oxitec gave engineered biology conglomerate Intrexon what may very well be the best tool available for combating mosquito-borne diseases such as yellow fever, dengue, and Zika virus. Investors and analysts are excitedly looking forward to the platform's deployment against Zika virus and sizing up the revenue potential. They are right to be excited.
Oxitec CEO Hadyn Parry recently told me that the platform is generating "roughly $8 to $10 per person" covered by its self-limiting mosquitoes in Brazil. Put another way, protecting a city with 100,000 people would generate between $800,000 and $1 million in annual revenue. With tens of millions of people in the United States and Brazil at risk of contracting mosquito-borne diseases, Intrexon's mosquito control tools could generate hundreds of millions of dollars in annual revenue at their peak.
That would represent substantial growth compared to the $42 million in product revenue Intrexon generated in all of 2015. However, while the potential in mosquito control is easier to digest thanks to the timely Zika virus news, the same self-limiting insect technology can be applied to an opportunity of much greater financial significance to investors: agriculture.
Agriculture has an insect control problem
I recently summarizedIntrexon's self-limiting insect technology platform:
The ability to target one insect species at a time while leaving the rest of the environment untouched represents a stepwise change to insect control. And if you think that the opportunity in controlling mosquitoes is huge, then consider the potential to serve the mammoth global agriculture industry.
Farmers today have two primary groups of tools to combat insect pests:
Chemical insecticides.
Genetically engineered crops that produce a natural insecticide called Bt, which kills insects that attempt to eat the crops.
Chemical insecticides are an effective, but low-level tool. They're mostly non-specific; targeting numerous insect species (and other organisms). They have to be applied multiple times per harvest. Worse yet, farmers must wait for a certain percentage of their crops to be destroyed by insects before it makes economic sense to spray fields with insecticides. These tools certainly play an important role in agriculture, but it would be nice to mitigate the negative externalities associated with their use.
That created a major market for Bt crops, which have been quickly adopted by farmers in the United States and have significantly reduced the use of chemical insecticides. In 2015 nearly 81% of corn acres and 84% of cotton acres in the United States grew crops containing a Bt trait, according to the U.S. Department of Agriculture. As a result, in 2010 the percentage of corn acres using insecticides fell to 9%, while the average acre of corn used just 0.02 pounds of insecticides compared to 0.21 pounds per acre in 1995.
Image source: USDA report (link opens PDF).
While the next-generation tools represent major improvements over chemical insecticides, the proliferation of Bt crops has expedited the arrival of Bt-resistant insects. That runs the risk of reducing the effectiveness of Bt traits and, therefore, forcing farmers to use larger volumes of chemical insecticides.The industry has had few answers for the emerging problem thus far.
These trends set the stage for Intrexon's self-limiting insects to become the third group, and next-generation, of tools used by farmers to combat insect pests.
Self-limiting agricultural pests
Oxitec is currently developing self-limiting pink bollworm (cotton), Mediterranean fruit fly, (250 types of fruit), Mexican fruit fly (50 types of fruit), olive fly (olives), and diamondback moth (canola, broccoli, kale) products. The traits being developed can be inserted into related insect species, such as the European corn borer that wreaks havoc on American corn fields.
Self-limiting insects have enormous potential in agriculture. Not only do they represent the lowest impact option available, but they have the ability to access markets and opportunities that are off limits to current tools.
Source: Chart compiled by author.
During our recent discussion, Parry explained that the opportunity to control insect pests in livestock is an untapped market on the company's radar. In addition to transporting diseases, insect pests can stress animals, which can reduce the quality of meat or other products. Self-limiting insects would be uniquely suited for this application, since chemical insecticides and Bt traits cannot be deployed.
The use of chemical insecticides and biotech traits can also affect global trade patterns if regulations vary across borders. France recently banned the import of American-grown cherries because an insecticide used in the United States is banned in France. The damage will be minimal -- only $500,000 worth of cherries will be affected -- but the problem could be more problematic if applied to, say, tree nuts, which had exports to France totaling $137 million in 2015.
Oxitec estimates that $8 billion is spent every year controlling agricultural pests, but that number could be low given the complexity of the opportunities and new markets that could be created. Sales of chemical insecticides and Bt traits in the United States imply that the opportunity represented by American agriculture could be worth more for Intrexon than the global opportunity for mosquito control.
Even with the emergence of next-generation tools for combating insect pests, non-consumer insecticide sales totaled $2.7 billion in 2007, the last year data are available, according to the U.S. Environmental Protection Agency. Meanwhile, sales of seeds containing Bt traits and the licensing of Bt traits themselves generate hundreds of millions of dollars in annual revenue for agricultural technology companies such as Monsanto and DuPont.
What does it mean for investors?
Bt corn was first introduced in 1996. A short 11 years later it had 50% market share, representing tens of millions of acres. Several factors allowed these tools to enjoy rapid success, but perhaps most important was the ease of use for farmers and the advantages over prior generation tools. Intrexon's self-limiting insects could be poised to capitalize on similar trends if they're successfully developed and commercialized. While the opportunity in agriculture is still in the early stages, it's one investors should be watching.
The article Does This Intrexon Opportunity Dwarf Zika Virus? originally appeared on Fool.com.
Maxx Chatsko has no position in any stocks mentioned. Follow him on Twitterto keep up with developments in the engineered biology field.The Motley Fool has no position in any of the stocks mentioned. Try any of our Foolish newsletter services free for 30 days. We Fools may not all hold the same opinions, but we all believe that considering a diverse range of insights makes us better investors. The Motley Fool has a disclosure policy.
Copyright 1995 - 2016 The Motley Fool, LLC. All rights reserved. The Motley Fool has a disclosure policy.