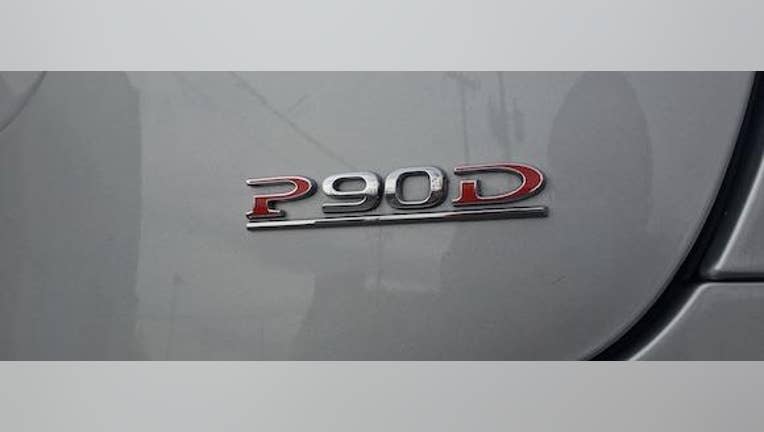 Image source: Author.
Tesla Motors just launched its 90 kWh battery pack last year, but it looks like the company is preparing to move on up again.
The 90 kWh option was added as a $3,000 option last summer, offering an additional 5 kWh that would increase range by approximately 6% compared to the 85 kWh battery. That's enough to get the Model S to nearly 300 miles of EPA-rated range. Earlier this year, Tesla removed the 85 kWh option on new orders and streamlined its Model S options to 70 kWh and 90 kWh, similar to what is available on the new Model X. Although the pricing didn't change, and the upgrade costs a cool $13,000.
But Tesla may already have a 100 kWh battery on the horizon.
Message in a Model SA technically inclined member of the Tesla community, Jason Hughes, recently hacked into a Model S and uncovered some mysterious code that references a "P100D." A couple days later, Hughes said that his car had received a remote firmware downgrade request, and suspected that Tesla wasn't all too happy with him spilling the beans. Hughes asked Musk directly about it, to which Musk responded:
Note that Musk didn't deny any of Hughes' findings. Assuming that Tesla does have a 100 kWh in the wings -- which isn't an unreasonable assumption at all -- what does that mean for investors?
Cost is the top priorityFor starters, a 100 kWh battery would be an impressive technical achievement in itself. Tesla has said before that it expects to make performance improvements of 5% to 7% per year, but a 100 kWh battery pack would represent an 11% improvement in capacity from the 90 kWh pack.
This could show that Tesla is continuing to expand its battery performance strategy. Right now, the absolute top priority on the battery front is reducing costs in order to make the $35,000 Model 3 viable. Just last month at an energy industry conference, CTO JB Straubel said, "We don't really need more performance, we don't really need much more range; we need to focus on cost."
But even as Tesla is hard at work ramping up the Gigafactory to realize the necessary economies of scale, boosting capacity and performance is still important for other reasons -- even if it's a secondary goal right now.
The more the merrierOn numerous occasions, Musk has referenced a possible electric truck in Tesla's future -- first in 2013 but then again in January of this month. "I think it is quite likely we will do a truck in the future," Musk said at a start-up conference earlier this year in Hong Kong, "I think it's sort of a logical thing for us to do in the future."
Considering the weight and towing expectations for light-duty trucks, an electric truck would need a pretty large battery to accommodate the market's demands. Gas-powered trucks and SUVs are some of the biggest cash cows for traditional automakers right now, particularly right now with low gas prices.
It's far too early to really speculate about a Tesla truck in detail, but knowing that it's on Elon Musk's radar already does suggest that eventually a much larger battery would be needed to launch such a product. In fact, reducing battery costs is doubly important in this regard, since I imagine the market for $100,000 trucks is quite small.
Even longer term, Musk says he already has an idea on how to possibly make a supersonic electric airplane. I can't even fathom what type of battery capacity that would take, but that's probably a decade away at a minimum (if at all).
The article Does Tesla Motors Already Have a 100 kWh Battery in the Pipeline? originally appeared on Fool.com.
Evan Niu, CFA owns shares of Tesla Motors. The Motley Fool owns shares of and recommends Tesla Motors. Try any of our Foolish newsletter services free for 30 days. We Fools may not all hold the same opinions, but we all believe that considering a diverse range of insights makes us better investors. The Motley Fool has a disclosure policy.
Copyright 1995 - 2016 The Motley Fool, LLC. All rights reserved. The Motley Fool has a disclosure policy.