Does New Alzheimer's Data Make Biogen Stock a Buy Now?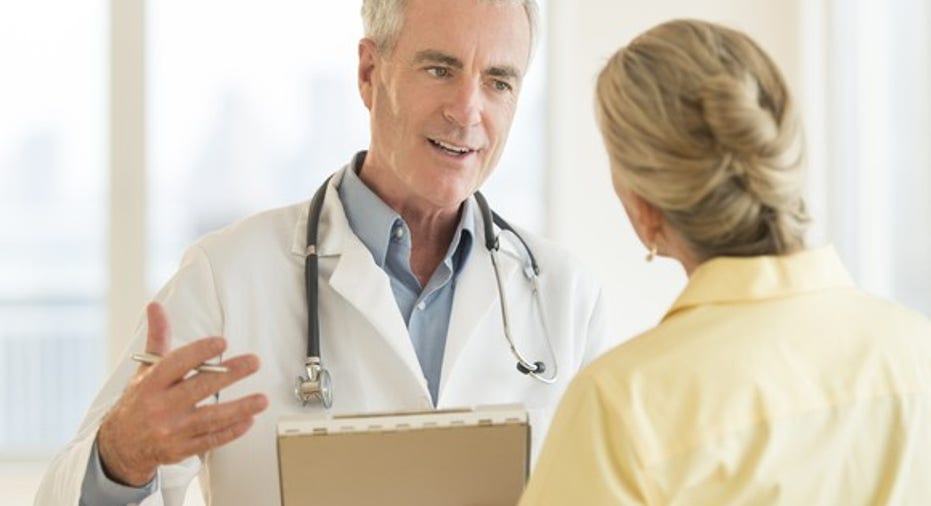 A trial snapshot from Biogen(NASDAQ: BIIB) is giving theAlzheimer's disease community a reason to cheer just weeks after a similar candidate from Eli Lillyfailed miserably and gave investors a reason to be concerned about similarities between the two programs. Let's see if this changes the investing thesis for the blue-chip biotech.
Image source: Getty Images.
What happened?
Biogen stock popped about 5% on Friday's opening bell over the previous day's close after the company presented encouraging data for its Alzheimer's disease candidate, aducanumab. Long-term results from a phase 1b trial pitting the amyloid-clearing antibody against a placebo alleviated concerns that cropped up during a previous readout.
Last year, patients treated with a dose of 10 mg per kg of body weight showed a significant cognitive benefit, but there were also instances of brain swelling in this group that could make aducanumab an unviable long-term preventative treatment for otherwise healthy patients. The 3 mg group exhibited a significant benefit without swelling, but those in the 6 mg group didn't.
The recently released data includes a group given a small dosage that was slowly increased to 10 mg over 12 months. Incidence of brain swelling was about 35% in this group, which was far lower than groups receiving 10 mg, or even 6 mg, from the outset.
Does it matter?
It sure does. The 197-patient Prime study figures are incredibly encouraging because they help alleviate safety and efficacy concerns and increase the odds that aducanumab's enormous pivotal trials will succeed.
In 2015, Biogen initiated a massive, expensive phase 3 program expected to enroll about 2,700 patients and measure their rate of cognitive decline over 78 weeks. To be considered successful, patients need to show a significant slowing of cognitive decline over 78 weeks compared to those receiving a placebo as measured by the clinical dementia rating sum of boxes (CDR-SB) test. In the 196-patient prime study, CDR-SB scores in patients receiving 10 mg from the outsetor slowly increased to 10 mg over 12 months worsened at less than half the rate of those receiving a placebo.
Biogen isn't completely out of the woods yet. Knowing a slowly increasing dosage is effective and leads to fewer side effects helps a great deal. Whether it will be considered safe enough by the FDA, though, is still uncertain.
Biogen stock is a stronger buy now than it was ahead of the recent data, but there are no guarantees aducanumab will succeed. If it does, it could eventually contribute around $8 billion or more each year to the company's top line. Its chances look better than ever, but I wouldn't bet the farm on it.
10 stocks we like better than Biogen When investing geniuses David and Tom Gardner have a stock tip, it can pay to listen. After all, the newsletter they have run for over a decade, Motley Fool Stock Advisor, has tripled the market.*
David and Tom just revealed what they believe are the 10 best stocks for investors to buy right now... and Biogen wasn't one of them! That's right -- they think these 10 stocks are even better buys.
Click here to learn about these picks!
*Stock Advisor returns as of Nov. 7, 2016
Cory Renauer has no position in any stocks mentioned. You can follow Cory on Twitter @coryrenauer or LinkedIn for more investing insight.
The Motley Fool owns shares of and recommends Biogen. Try any of our Foolish newsletter services free for 30 days. We Fools may not all hold the same opinions, but we all believe that considering a diverse range of insights makes us better investors. The Motley Fool has a disclosure policy.