Does Netflix Have a Sustainable Competitive Advantage?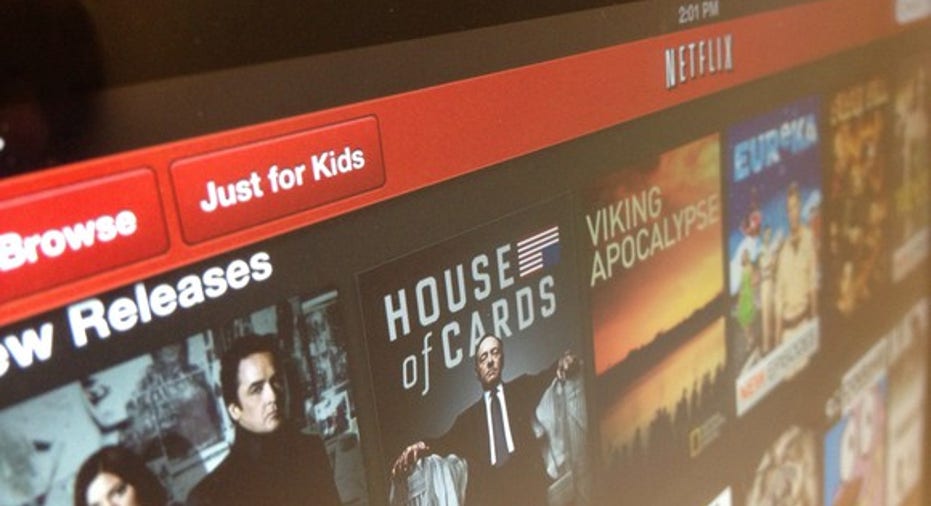 Image Source: Motley Fool.
Netflix(NASDAQ: NFLX) has long been one of the most controversial stocks on the market, and recent analyst research has served as a reminder that the stock remains intensely debated
Earlier this week, Axiom Capital Management's Victor Anthony initiated coverage on the leading streamer with a "sell" rating and an $80 price target, arguing that rising competition, diminishing pricing power, and rising content costs would undermine its ability to meet subscriber and earnings targets.
Meanwhile, also this week, RBC's Mark Mahaney reiterated a "buy" rating and a price target of $130, arguing that the company has "reached a level of sustainable growth, scale, and profitability" that isn't reflected in the stock price.
The debate over Netflix seems to boil down to whether or not the company has a sustainable competitive advantage. Defined as a set of attributes that allows a business to maintain an advantage over competitors, the concept is crucial to finding stocks that will outperform.
It's also one of Warren Buffett's favorite qualities in a stock. He tends to favor big-brand stocks with strong cash flow, likeCoca-Cola,which has been the leader in beverages for generations.Economist Michael Porter argued that competitive advantage can be delivered in one of two ways: It either comes through a price advantage, often as a result of economies of scale, or from differentiation, by providing greater value or a better experience at the same price.
Oft-cited examples of competitive advantages are brand, distribution, scale, network effects, and switching costs.
The tricky part with Netflix is that the company seemed to own a competitive advantage over traditional TV, but that's changed with the increasing expansion of other players into the streaming industry, which now includes Amazon.com, Hulu, HBO Now, Showtime, and others. That competition seems to be at the crux of Netflix bears' argument.
However, analysts are making a mistake by assuming that the increase in competition means Netflix lacks a competitive advantage. Let's take a look at a few of the reasons that Netflix stands out from its peers.
Big brand
Having a well-known brand name helps separate a company like Netflix against newcomers in its space. Customers understand what Netflix stands for: all-you-can-watch, ad-free movies and TV shows for about $10/month. The library includes classics as well as new TV shows and movie studios and Netflix originals likeHouse of Cards andOrange is the New Black.
Netflix has also held firm in its streaming smorgasbord, making for a clear brand proposition. Hulu, on the other hand, has introduced multiple tiers, some with ads, some without, some with free programming, others with a cost, making its brand less consistent for the customer. Amazon also offers ad-free movies and TV shows for Prime members, but also rents content a la carte.
A 2015 study showed that Netflix's brand identity was much stronger than either Amazon's or Hulu's, and that the name has become inseparable from streaming.
Reach/distribution
Netflix's brand name also extends beyond the U.S. The service is now available in all but a handful of countries around the world, something no other streaming service can match, and Netflix reached more than 83 million subscribers as of last quarterly report. That reach is an advantage by itself, as Netflix can distribute its own programming to subscribers around the world, and it's also an economic benefit as that subscriber base enables it to spend $6 billion on content and create 600 hours of original programming this year, figures that are unmatched by media companies old or new.
That budget should enable it to continue attracting new subscribers, which will in turn allow it to spend more on content, making it even more attractive and creating a virtuous cycle. That's an economic moat against competition, and a reason why Netflix garnered more Emmy nominations than any other network except HBO or FX this year.
Netflix as a pure play
Virtually all of Netflix's competitors have a stake in the old model of television. Hulu is a joint venture of ABC/Disney, NBC/Comcast, Fox, and nowTime Warner.That service has struggled with questions such as when to stream new episodes as execs are loath to cut into profits from shows airing on broadcast networks.
Likewise, premium networks like HBO and Showtime have launched their own streaming services, but the cable model is still the best way for both companies to earn profits. Investors anticipate a streaming service from ESPN, but that will carry the same conflicts other linear TV networks have.Only Amazon does not have a stake in linear TV -- but even that company is primarily focused on e-commerce, and its brand association reflects that.
Disruption tends to come from outside operators rather than those inside an industry, as disrupting a functioning model often causes profits to evaporate -- which explains why Netflix is the one that has consistently pushed the envelope in streaming, taking steps like producing original content, expanding internationally, and forging partnerships with different tech channels such as game systemsand nowComcast.
Those who doubt Netflix's ability to turn a profit need only look at the current TV landscape, where billions in profits are spread among cable providers and networks each year. Time Warner's HBO, for example, will make about $2 billion in operating profits next year. As Netflix builds scale, its subscription model should ensure that the bottom line also beefs up. As management has promised, the company is on track to deliver material profits in 2017, and it should grow from that point as the service continues to get better.
A secret billion-dollar stock opportunity The world's biggest tech company forgot to show you something, but a few Wall Street analysts and the Fool didn't miss a beat: There's a small company that's powering their brand-new gadgets and the coming revolution in technology. And we think its stock price has nearly unlimited room to run for early in-the-know investors! To be one of them, just click here.
Jeremy Bowman owns shares of Netflix. The Motley Fool owns shares of and recommends Amazon.com, Netflix, Time Warner, and Walt Disney. The Motley Fool recommends Coca-Cola. Try any of our Foolish newsletter services free for 30 days. We Fools may not all hold the same opinions, but we all believe that considering a diverse range of insights makes us better investors. The Motley Fool has a disclosure policy.