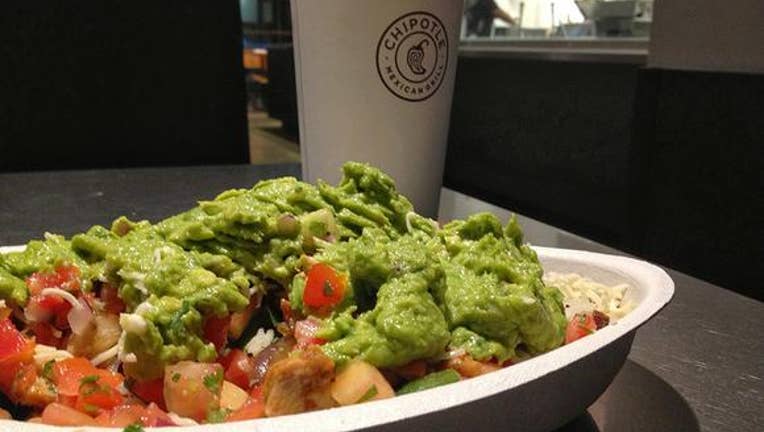 The potential for sales to remain weak at Chipotle Mexican Grill after an outbreak of E. coli bacteria sickened dozens of customers is depressing the restaurant's stock.
Shares of Chipotle Mexican Grill have been pummeled by an outbreak of E. coli bacteria. Where once it was seemingly confined to restaurants in the Pacific northwest, it's now reportedly spread eastward as well. While a disappointing earnings report played a part in its stock's decline, the chain's shares have lost about 20% of their value since the outbreaks were reported as investors worry Chipotle will have trouble wooing back customers.
Which is why the news that Costco is having to deal with an E. coli outbreak of its own is concerning. There are even reports the the bacterium infecting the warehouse superstore's chicken salad is a more life-threatening situation than the one that hit Chipotle.
A sickening developmentAccording to the Centers for Disease Control, 19 people in seven states were infected with a pernicious strain of the bacteria, with five of them needing hospitalization and two developing kidney failure.
E. coli, which is the abbreviated name of the Escherichia coli bacteria, develops naturally in both nature and within the intestines of the human body, and is generally considered harmless. However, some strains are pathogenic, or can cause illness, which typically takes the form of either diarrhea or illness outside of the intestinal tract. The CDC warns it can be transmitted through contaminated water or food, or through contact with animals or persons.
Although there are several strains of E. coli, the one most commonly associated with foodborne outbreaks that lead to sickness are the Shiga toxin-producing E. coli, or STEC. The public health group says some forms of STEC can lead to severe health conditions like the kidney failure being seen with those inflicted after eating the Costco rotisserie chicken salad.
The CDC is still trying to get to the source of the outbreak that struck Chipotle and cause infections in 45 people. More than 40 Chipotle restaurants in the northwest were closed for over a week as the cause was traced, though the stores eventually reopened even though they still haven't found the source. The Mexican food chain, however, has been left languishing.
Despite the bacteria being transmitted through animals, meat is not likely the cause of the Chipotle outbreak because even vegetarians were sickened.
Earlier this year Chipotle customers were faced with a "pork-apocalypse" after the restaurant pulled carnitas from most of itsstores following the discovery that one of its major pork suppliers was violating some of the chain's core animal welfare standards. It suspended all purchases from it and has only recently was reintroducedcarnitas to the menu.
Since the first cases of E. coli were reported, six more states have had new outbreaks linked to Chipotle, including in California, New York, and Ohio.
Not as rare as you thinkYet Chipotle and Costco aren't the only companies responsible for creating food-borne illnesses these days. The CDC says nearly 48 million people will become sick from afood-borneillness each year, some 128,000 will be hospitalized, and nearly 3,000 will die. While such outbreaks serve to highlight the need for companies to ensure the strict handling and processing of food that makes it to our table, even at companies like Chipotle Mexican Grill, whose mantra is "Food With Integrity," can still be struck down.
This past spring, Blue Bell Creameries recalled every single product it had on the market -- ice cream, yogurt, sherbert, and frozen snacks -- because of an outbreak of listeria. Ten people were sickened and hospitalized; three died. Over 800 people in 38 states were sickened by salmonella poisoning after consuming cucumbers produced by Andrew & Williamson Fresh Produce and Custom Produce Sales.
Costco's stock has so far avoided the fate of Chipotle Mexican Grill following the E. coli outbreak, but the more deadly strain at Costco means it could turn ugly fast.
Straining credulityWhy Costco's E. coli outbreak is considered worse than Chipotle's, though, is because the exact STEC strains are different: Chipotle's was E. coli O26; Costco's, O157. The health agency says that while E. coli O26 produces the same type of toxins that O157 does, and the illnesses caused are similar, O26 is typically less likely to lead to kidney problems.
So far Costco's stock has been more resilient in the face of the outbreak reports, though it is still the early days. It's possible further outbreaks could lead to a collapse in value.
Yet investors should remember these are ultimately transitory issues for the companies. How strong the business is will determine the fate of the stock, and that could be why Costco is down by less than 1% since the news broke and Chipotle Mexican Grill has lost a fifth of its value.
Food-borne illnesses, while not something to be taken lightly, are only so much background noise, and as always, investors would be wise to continue focusing on the health of the business.
The article Does Costco Have a Chipotle Mexican Grill Problem? originally appeared on Fool.com.
Rich Duprey has no position in any stocks mentioned. The Motley Fool owns shares of and recommends Chipotle Mexican Grill and Costco Wholesale. Try any of our Foolish newsletter services free for 30 days. We Fools may not all hold the same opinions, but we all believe that considering a diverse range of insights makes us better investors. The Motley Fool has a disclosure policy.
Copyright 1995 - 2015 The Motley Fool, LLC. All rights reserved. The Motley Fool has a disclosure policy.