Does Canada Offer FuelCell Energy a Path to Profitability?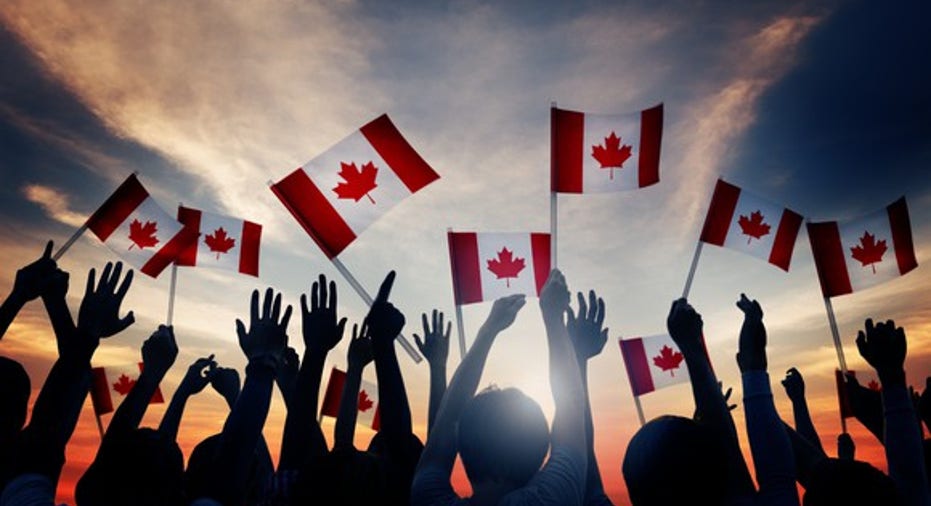 The election of Donald Trump has many wondering whether the renewable energy industry will continue to flourish in the United States. Much to FuelCell Energy's (NASDAQ: FCEL) delight, though, there are several signs suggesting that America's neighbors to the north have no intention of slowing down. Though it's uncertain how advantageous this is for FuelCell Energy, it does represent some interesting opportunities -- opportunities that could possibly translate to ever-elusive profits. Let's take a closer look.
Image source: Getty Images.
Lines in the sand
There's certainly been no shortage of talk about pipelines extending from Canada recently. Stealing some of the headlines from the Dakota Access Pipeline, another familiar name -- Keystone XL -- has been reappearing since Donald Trump revealed his support of the pipeline to Canadian Prime Minister Justin Trudeau. Both leaders' apparent enthusiasm for activity in the oil sands bodes well for FuelCell Energy, which recently revealed its participation in related studies.
Partnering with Alberta Innovates, FuelCell Energy will conductan engineering study for a fuel-cell carbon capture application at a heavy oil refinery near Saskatchewan. According to FuelCell Energy's press release,"A second potential site, the Scotford bitumen upgrading facility near Edmonton, Alberta, Canada, will also be evaluated as part of the engineering study." Operated by Royal Dutch Shell, the facility is part of the Athabasca Oil Sands Project -- site of the firstcommercial application of carbon capture and storage in the oil sands industry.
FuelCell Energy also revealed in its press release that should the study prove that the application is a success, it couldlead to "a megawatt-scale fuel cell carbon application at an existing gas-fired plant."
Turning a cold shoulder to coal
It's not just the oil sands that represent an opportunity for FuelCell Energy, but coal power as well. The Canadian government recently announced its plan to phase out traditional coal-power plants by 2030. In working toward that goal, the government will work with four provinces to reduce greenhouse gas (GHG) emissions from coal-power plants.
Canada's commitment could benefit FuelCell Energy, as the company began a partnership with ExxonMobil (NYSE: XOM) last spring on developing technology for carbon capture through a new application of carbonate fuel cells.
A 2.8 MW DFC3000 fuel-cell power plant. Image source: FuelCell Energy corporate website.
Addressing the benefits of this application, Chip Bottone, FuelCell Energy's president and CEO, recognized that, "Carbon capture with carbonate fuel cells is a potential game-changer for affordably and efficiently concentrating carbon dioxide for large-scale gas and coal-fired power plants."
Testing thefuel cell carbon capture technology with its DFC3000 fuel-cell power systemat a 2.7 gigawatt mixed-use coal- and gas-fired power plant in Alabama, the company estimates that the DFC3000 fuel-cell power system reduces approximately70% of a plant's smog-producing pollutants like nitrogen oxides and remove 90% of carbon from the exhaust stream.
A future far, far away
Between the oil sands and transition from coal power, Canada's opportunities may very well be sources of revenue for FuelCellEnergy in the years to come. Unfortunately, those years are considerably down the line, and the company has much more pressing issues to contend with right now -- so much so that it may never get to realize those opportunities in the Great White North.
Updating investors in December, management reported that it was "reducing materials spend as well as implementing various cost control initiatives" in order to achieve its long-term goals. The company, for example, reduced its global workforce by 17% as well as implementing other measures in order to reduce its operating expenses by $6 million on an annualized basis. This would translate to an approximate reduction of 14% based on the $42 million that the company reported in fiscal 2015.
Further illustrating the company's precarious position, management noted it was forecasting revenue to fall to a range of $107 million to $109 million for fiscal 2016 -- a far cry from the range of $170 million to $210 million that it had forecast on the Q4 conference call in 2015.
Investor takeaway
No longer a contender for the Beacon Falls Energy Park -- worth a potential$500 million between equipment and service over its life, according to management --FuelCell Energy is relying on the more than $400 million it has in contracted backlog as of Oct. 31, 2016 to keep the lights on. Any opportunities in Canada that inspire hopes of profits must be tempered by the reality that the company is still struggling to prove the advantages of its fuel-cell solutions to customers.
10 stocks we like better than FuelCell Energy When investing geniuses David and Tom Gardner have a stock tip, it can pay to listen. After all, the newsletter they have run for over a decade, Motley Fool Stock Advisor, has tripled the market.*
David and Tom just revealed what they believe are the 10 best stocks for investors to buy right now... and FuelCell Energy wasn't one of them! That's right -- they think these 10 stocks are even better buys.
Click here to learn about these picks!
*Stock Advisor returns as of Nov. 7, 2016
Scott Levine has no position in any stocks mentioned. The Motley Fool owns shares of ExxonMobil. The Motley Fool has a disclosure policy.