Documents: Former billionaire reaches deal with creditors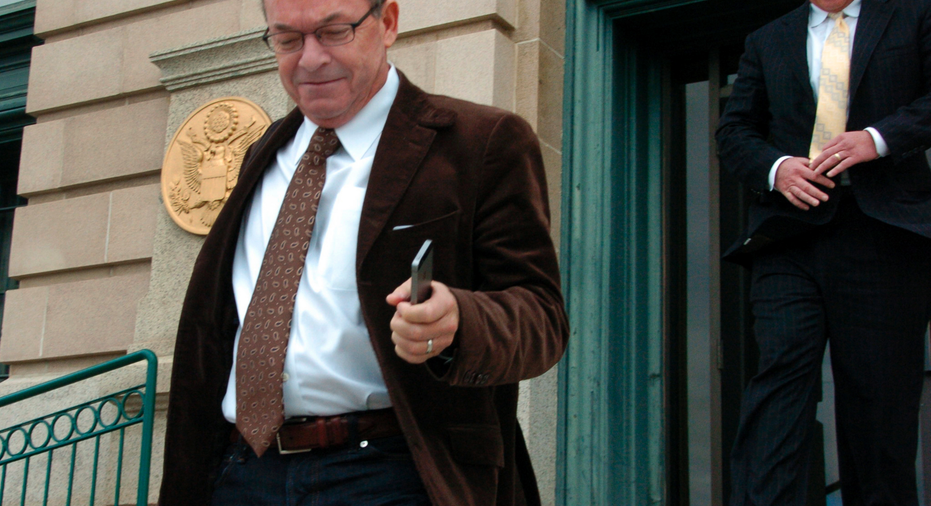 Former billionaire Tim Blixseth and his creditors reached a $3 million settlement to satisfy longstanding claims that the real estate developer illegally pocketed hundreds of millions of dollars from a Montana resort for the superrich, according to court documents filed Friday.
The agreement calls for an Oregon real estate developer to pay $3 million on Blixseth's behalf to creditors for the Yellowstone Club. In exchange, the creditors will drop their legal claims against Blixseth that have resulted in more than $525 million in unsatisfied court judgments against him.
Blixseth and his third wife, Edra, founded the exclusive resort near Big Sky in the late 1990s. Its private ski hill and golf course in the mountains near Yellowstone National Park attracted a celebrity-studded membership that reportedly includes former Vice President Dan Quayle, Microsoft co-founder Bill Gates and entertainer Justin Timberlake.
The club spiraled into bankruptcy in 2008 following Tim and Edra Blixseth's divorce. That launched a decade-long legal saga that pitted Blixseth against the club's creditors, Montana tax authorities, the federal judiciary and banking giant Credit Suisse, which loaned the club $375 million that it was later unable to fully repay.
Most of the 2005 loan went to Blixseth. He used the money to bankroll a jet-setting lifestyle he said was part of his efforts to create an international luxury vacation club modeled after his Montana resort.
The Montana club emerged from bankruptcy in 2009 under a new owner.
Blixseth consistently denied wrongdoing despite a string of court rulings that he fraudulently transferred the loan to enrich himself.
He's previously said he lost much of his fortune on legal fees, battling in courts across the U.S. against those he blamed for his woes.
The club's creditors, represented by the Yellowstone Club Liquidating Trust, suspected he had hidden assets. They spent years pursuing him in federal courts from Florida to California, and at one point put Blixseth's house under surveillance.
But the years of investigation yielded only a small fraction of the $286 million they once sought, despite the string of monetary judgments against Blixseth in various federal courts.
"The trustee has, after extensive investigation, determined that it will be extremely difficult to collect anything more from (Blixseth), his related entities or his relatives," attorneys for the trust said in a court documents filed Friday.
They added that the settlement offered "an immediate significant cash payment that will provide substantially more value than might be expected from continued litigation with Blixseth."
Blixseth, 67, a former Washington state resident now believed to be living in Palm Desert, California, did not immediately respond to a request for comment.
Still unresolved is a claim by Montana tax authorities that Blixseth owes more than $70 million in taxes, penalties and interest on his proceeds from the Credit Suisse loan. The state Department of Revenue was denied in its attempt to force Blixseth into bankruptcy as part of a strategy to recover the money.
Attorneys for the agency appealed the case on Thursday to the 9th U.S. Circuit Court of Appeals.
The settlement with the creditors can't go into effect until U.S. District Judge Sam Haddon lifts a 2013 restraining order that has blocked Blixseth from transferring more than $5,000 in assets.
In 2015, Haddon jailed Blixseth for not revealing details on his assets. He remained behind bars for 14 months until his release was ordered by a federal appeals court.
In return for funding the $3 million settlement revealed Friday, real estate developer Martin Kehoe inherits Blixseth's claims against parties that Blixseth says conspired against him. That includes an alleged $700 million in damages Blixseth is seeking against Montana officials in the forced bankruptcy case.
The relationship between Blixseth and Kehoe is unclear.
A document signed by the two men and submitted to Haddon's court said Kehoe "has never been associated with Blixseth, directly or indirectly, in any business transaction, in any way, shape or form."
Kehoe and has long been involved in Portland, Oregon's real estate scene through his firm, Kehoe Northwest Properties. He did not immediately respond to messages seeking comment.
The largest amount previously recovered by the club's creditors — $1.95 million — came in a lawsuit against Blixseth's fourth wife, Jessica, and his mother-in-law, to whom Blixseth had transferred a yacht, two jets and a mansion in an effort to shield them from his creditors, according to court documents.
Tim and Jessica Blixseth are now divorced.
__
Follow Matthew Brown on Twitter at www.twitter.com/matthewbrownap .