Djibouti seizes control of DP World's container terminal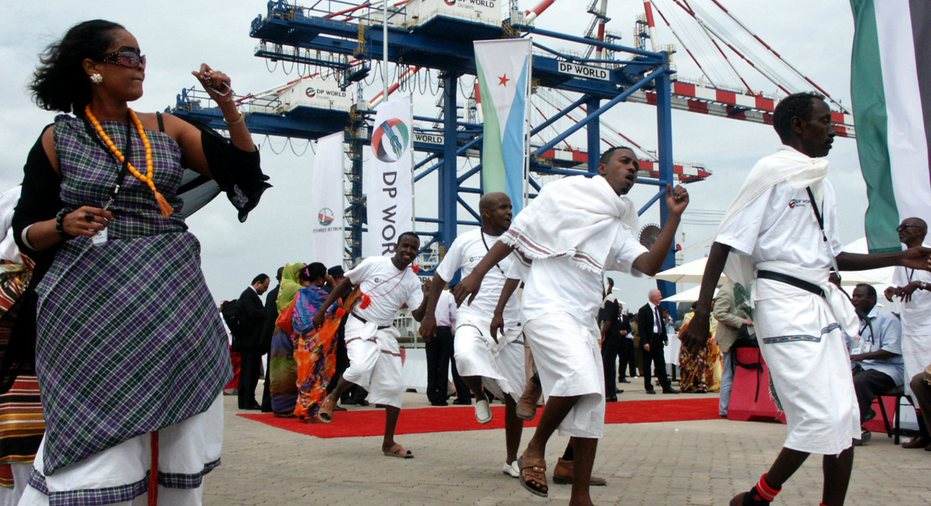 Djibouti has seized control of a container terminal run by Dubai-based port operator DP World, the latest move in a long-running legal dispute over the facility in the East African nation.
The nationalization of the Doraleh Container Terminal in Djibouti comes as the United Arab Emirates' interests across East Africa now also include a series of military bases allowing it to project power into the Red Sea and the crucial Bab el-Mandeb strait.
A statement on behalf of President Ismail Omar Guelleh's office issued Thursday said the government had "decided to proceed with the unilateral termination of the concession contract ... awarded to DP World."
The statement blamed the seizure on DP World's refusal to "settle amicably," likely a reference to international arbitration between the port firm and Djibouti, a nation of 865,000 people slightly smaller than the U.S. state of New Jersey.
DP World issued a statement late Thursday acknowledging that Djibouti authorities seized the port, which it described as the East African nation's largest employer.
"The illegal seizure of the terminal is the culmination the government's campaign to force the DP World to renegotiate the terms of the concession," DP World said.
DP World added the seizure would not have a "material financial impact" on the Dubai government-backed company traded on the NASDAQ Dubai. DP World stock closed slightly up Thursday to $25.10 a share, the last day of trading ahead of the weekend in Dubai.
DP World won a 30-year concession to operate the port in 2006. The port opened in 2009 and DP World says it has operated with a profit ever since.
In 2014, however, the government of Djibouti brought a legal challenge against DP World, accusing it of bribing the head of Djibouti's port authority and calling the overall agreement unfair.
In February 2017, Dubai said a panel operating under London Court of International Arbitration rules fully exonerated DP World, dismissing Djibouti's claims and ordering it to pay arbitration and other costs. A commercial court in London separately cleared Djibouti port authority head Abdourahman Boreh of misconduct in 2016.
DP World, one of the world's largest port operators, said it started a new lawsuit on Thursday over Djibouti seizing control of the terminal.
"The government's conduct is particularly oppressive and cynical," DP World said in its statement, noting Djibouti lost its previous court challenges.
Djibouti's port is particularly crucial to its landlocked-neighbor Ethiopia. More than 95 percent of Ethiopia's imports come through Djibouti, authorities say.
Guelleh has been Djibouti's president since 1999 and his family has controlled the small nation since it gained independence from the French in 1977. Corruption allegations have surrounded his rule.
However, Djibouti's location near the Bab el-Mandeb, a chokepoint at sea for oil tankers heading from the Gulf to Europe, makes it a militarily crucial location.
Djibouti is already the site of a U.S. base that launches drone missions over Somalia and Yemen, as well as a Chinese military base and Japan's first overseas base since World War II. Saudi Arabia also is considering building a base there.
Meanwhile, the UAE has expanded its military presence across East Africa . In Eritrea, the UAE has a base at the port in Assab. Another Emirati military base will be built in Somalia's breakaway northern territory of Somaliland.
___
Follow Jon Gambrell on Twitter at www.twitter.com/jongambrellap. His work can be found at http://apne.ws/2galNpz.