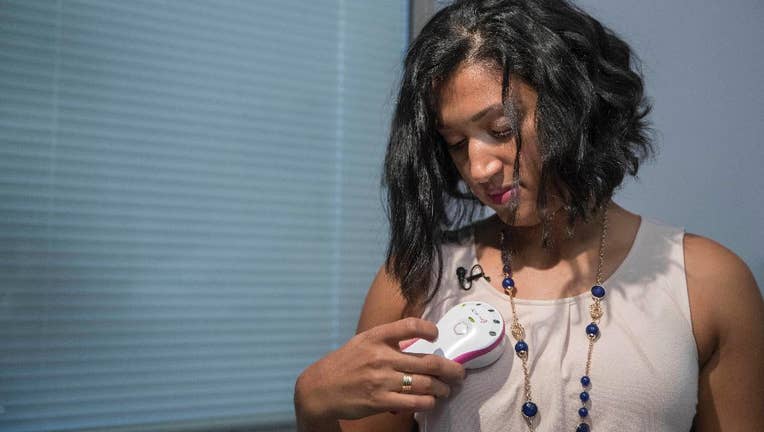 Doctors are testing a device that would let women do part of their breast reconstruction at home.
It's not only aimed at making treatment more comfortable and convenient, but also giving a sense of control to women who've had a cancerous breast removed.
Usually saline injections are used to inflate a pouch under the skin to make room for a permanent implant. That means frequent trips to the doctor. The new device uses a remote control that activates a tiny cartridge inside the pouch to pump gas.
The device is sold in Australia, approved in Europe and under review now by the U.S. Food and Drug Administration.