Dispute over Dakota Access handling of artifacts to linger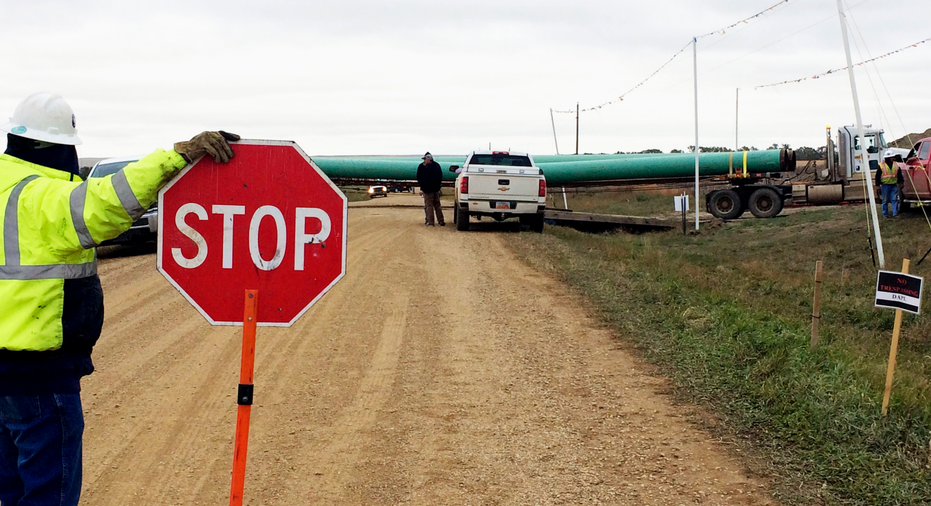 A dispute over whether the Texas-based developer of the Dakota Access oil pipeline improperly reported the discovery of American Indian artifacts in North Dakota will linger into the fall, as the company continues fighting a relatively minor violation and small fine.
Energy Transfer Partners has been battling since November when state regulators filed a complaint and proposed a $15,000 fine, which pales in comparison to the $3.8 billion cost of the pipeline that began moving oil last month.
The complaint came after the Public Service Commission, which oversees pipelines, was notified by a third-party inspector that pipeline crews last October had diverted construction of the pipeline around Native American artifacts. The company had obtained the approval of the State Historic Preservation Office but not of the commission.
The artifacts weren't disturbed and ETP maintains it didn't intentionally do anything wrong. A public hearing on the issue was scheduled for Aug. 16, but the company requested that written arguments be made first. The PSC has agreed to a briefing schedule with a final deadline of Sept. 22. The hearing will be rescheduled after that, Commissioner Julie Fedorchak said.
ETP didn't comment on the reason for its request.
The pipeline began moving North Dakota oil to a distribution point in Illinois on June 1, after approval by the Trump administration ended months of delays caused in part by protests in North Dakota that resulted in 761 arrests between August and February. American Indian tribes and supporters fear environmental harm; ETP says the pipeline is safe.
The commission also is looking into whether the company removed too many trees while laying pipe in the state. An Aug. 17 public hearing is still scheduled. There is not yet a formal complaint in that matter, and "briefs on that at this point would be premature," Fedorchak said.
The company could face fines of up to $200,000 if found to have violated state rules in either case, though it could contest any fines in state district court.
___
Follow Blake Nicholson on Twitter at: http://twitter.com/NicholsonBlake